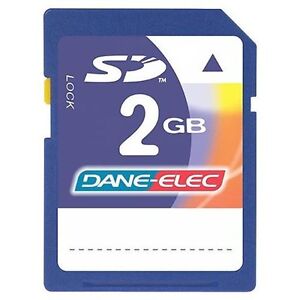 Memory cards are used as storage in small, portable electronics such as digital cameras. These cards hold all of the data input into the device and are typically stored on flash memory. For this reason, these cards are often called flash cards. Initial formatting and consistent reformatting memory cards is significant for proper data management and more efficient device operation.
There are particular steps to follow to reformat a memory card and certain times when formatting should be selected over simply erasing photos. Each process has a different outcome, and knowing which option to choose will help with the proper functioning of your device.

What is a Memory Card?
A memory card is a small, postage-stamp-sized card developed to store data, such as text, audio, video, and pictures, on portable electronics with flash memory. These small electronics are most commonly digital cameras. If you have a digital camera, you have a memory card. Memory cards are small, re-recordable, and able to retain data without being connecting to a power source. The type of card that will be accepted into a device is typically listed in the instruction manual of the device.
The following table details the types of memory cards that are most commonly used. Although there are a variety of memory card options, you are typically limited to the requirements of your electronic device, as each type of card is a slightly different size and shape. The manual will specify which type of card will work best.
| Card Type | Size | Compatible Devices | Features |
| --- | --- | --- | --- |
| Secure Digital (SD) | Varying capacities, including mini and micro versions. | GPS systems, cell phones, eReaders, smartphones, computers, digital cameras. | High data transfer rate, low battery consumption. Encryption capabilities. |
| Compact Flash (CF) | Available in two types, with different thicknesses. Slightly larger than SD cards. | Digital cameras, including DSLR cameras, MP3 players, computers, and digital audio recorders. | Very high storage capacity, quick transfer rates. |
| Ultra CF | Same as CF | Digital cameras; optimized for more demanding photography. | Made for quick shot succession of high-resolution images or photos of fast movement. Transfer rate is two times faster than CF card. |
| SmartMedia | Same size as CF card, but relatively thinner. | Digital cameras and PDAs. | Precisely read, write, and erase memory in small blocks of data. Not as durable as other cards. |
| Memory Stick | Slightly different shape than other flash cards, long and narrow. | Any Sony product. Adapters exist for use in other non-Sony devices. | Developed by Sony to be used with Sony products. |
| Multimedia Card (MMC) | Postage-stamp size, similar to SD card. | GPS systems, cell phones, eReaders, smartphones, computers, and digital cameras. | Ensures secure distribution of copyrighted material. |
| Extreme Digital Picture (xD) | Ultra compact. | Olympus and Fuji digital cameras. | Developed by Fuji film. |

Formatting vs. Erasing
There is a difference between erasing from a memory card and formatting (or reformatting) a memory card. Each is used for a different set of circumstances, and only formatting should be scheduled to be a regular part of device management. Before erasing or reformatting, be sure that you have backed up all data that was stored on the card, and you have synced your device with your computer. You may not be able to recover any of the images after either process (unless you have special recovery software).
Erasing
Erasing or deleting files or images from the memory card can be completed using your computer, or on the device itself. On a digital camera, for example, when you select an image for deletion, you are deleting individual photos from their respective directories on the card. When deleting the photos individually, you typically select the image that you want to delete and select delete from the camera menu. You can also select more than one image at once. Any images or files that may been designated as "protected" in another menu will not be removed when files are erased.
Formatting
When a memory card is formatted, all images from the memory card are deleted, even those files or images that may have been designated as "protected." Formatting a memory card recreates the file system, directories, and folders, similar to what was originally on the card before data was stored. While erasing simply deletes a file, the process of formatting will improve the overall performance of the memory card.
When a device is new or the memory card is new, it is always recommended to format the memory card. Formatting should be performed several times per year, depending on how often the device is used. It is recommended that formatting be completed through the device, rather than through a computer.
Low-Level Formatting
There are some digital cameras that offer low-level formatting as an added option to formatting. Low-level formatting performs the same task as regular formatting, but files can't be recovered, even when using recovery software. All traces of files are completely removed. Low-level formatting a card can improve its performance, especially for continuous shooting in digital photography, or optimal video performance for digital video recording.

Why Reformat?
Reformatting memory cards is one way of maintaining a clean file structure so data can be added and removed without difficulty. Without formatting, a memory card that is regularly accessed can begin to display error messages, or information may be lost. The longer a card goes without reformatting, the higher the chance that the files on the card will become corrupted. Over time, with consistent use and no formatting, a memory card will begin to lose capacity. A memory card in a digital camera, for example, may store fewer images with each use, which hinders the use of the camera and the efficiency of the operation.
Following the menu commands within the device, you can easily reformat the memory card. It is important to format the card with the device in which it will be used. Every device stores information in a varying file structures. If you purchase a new device or card, it is best to format before the initial use. Should you borrow a digital camera, for example, and use your own card, it is best not to reformat within that camera. Each device formats memory cards with a file structure that is optimal for that particular device. Therefore, if a memory card is not formatted for a particular device, it is possible that either the device or the memory card will not operate properly.

Buying Memory Cards on eBay
Because there are many types of memory cards that are used with various electronic devices, it is important to know which type of card is required for a specific device. Cards come in a variety of memory units, depending on how much memory will be adequate for its intended use. The more memory, the more expensive the card, so it's best to have an idea, based on previous habits, how much memory will be enough. It is always better to have too much memory than not enough, as long as budget allows for the bigger card. Shopping for memory cards in an online marketplace such as eBay is one way to peruse all of the available options to find the memory card that best fits your needs.
To locate memory cards on eBay, commence in the Electronics section. From there, select Camera & Photo Accessories to get to the Memory Cards listings. This is because memory cards are most commonly used with digital cameras; therefore, on eBay, they are listed as accessories to digital cameras. However, you may also find them listed with video recorders, smartphones, and other devices.
You can browse all of the listings to find the type of card that best fits your device's requirements. The memory cards are separated by format type or storage capacity, which is generally listed in gigabytes, such as 8GB or 32GB. You can also search by specific listing to locate the exact type of memory that your device requires. For example, a search for a CF card will display all of the listings for a compact flash card, and the results can be further refined by storage capacity, manufacturer, price, or other specifications.

Conclusion
Any time you purchase a digital electronic device, from a smartphone to a digital camera, you'll want to investigate the type of memory card it requires so you can save your digital photos, movies, contacts, and other data. Whatever type of device or memory card you use, it's important to know how to care for the card to ensure it operates efficiently and optimally within your device. This includes formatting and reformatting the card. Formatting your memory card within your device when it is first used is important so the card and device effectively communicate with each other. With regular use, reformatting the memory card through the electronic device in which it is regularly used is the best way to maintain the efficiency of the card. Without regular formatting, the memory card will begin to lose its capacity to function properly, and you may experience errors or reduced memory, as well as disappointment at the loss of your valuable data.