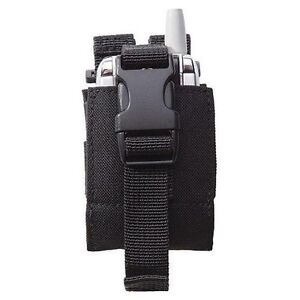 In the modern technological landscape, the cell phone has become the dominant communications appliance. Land lines are becoming more and more of a rarity, and people are increasingly reliant on these pocket-sized devices not only for voice communication, but data storage, Internet browsing, navigation, and countless other applications. This dependence can have its cost. Cell phones are small and portable, and this means that they are easily at risk of being lost, stolen, or damaged. This guide will walk you through ways you can protect this valuable communications tool, both physically and virtually.

Cases, Covers, and Skins
As most cell phones' exterior surfaces are made of plastic, they can be damaged relatively easily by drops, scuffs, and scratches. Cases, covers, or skins are a great way to keep your cell phone protected, while allowing you to let a little of your personality shine through your phone. In a world full of popular brands and models, such as the Apple iPhone, a case can also help differentiate your phone from others, preventing disastrous mix ups that could cost you time and money.
Cell phone covers can range from the simple and practical to the extravagant and eye-catching. They're available in a variety of materials, including hard plastic, to add an extra layer of protection, rubber, to provide shock-absorption; leather, for a soft feel and executive style; and metal, such as steel or aluminum, to offer great durability and a sleek, classy look. It's important to consider the level of protection you need. Rugged cases offer optimal protection, but they also add weight and bulk. Skins, on the other hand, weigh almost nothing, but offer just minimal protection against scratches and dings.
As moisture can damage or render a cell phone completely useless, some manufacturers offer waterproof cases or pouches that fit some popular phone models and allow full operation of the phone while providing watertight protection. Some sellers offer personalized cell phone covers that allow you to decorate your phone with any image you choose. Keep in mind that cell phone covers must match the exact make and model of the phone they're to be used with.

Screen Protection
With the advent of multi-touch technology, the screen has become the main point of interface between a user and the phone. If the screen gets scratched, scuffed, or otherwise damaged, the phone can quickly become useless or at least extremely frustrating to use. There is a huge variety of screen protectors available from a multitude of manufacturers, so you'll want to search specifically for those that will work with your phone. While some screen protectors can be cut to fit your phone, it's a better idea to find one that is designed to fit your phone, so installation will be quick and easy and important buttons, microphones, and speakers won't be covered up.
There are several options to choose from, including inexpensive glossy screen protectors to make your screen's graphics more crisp, matte screen protectors to reduce glare, and even privacy screen protectors that make your screen only viewable from one angle. Inexpensive screen protectors typically last two to three months, and then must be replaced. However, some manufacturers make screen protectors out of tougher material that will extend the screen protector's lifespan. Some screen protectors can be installed dry, while others require a liquid adhesive application, which adds to the difficulty of installation. Try to find a screen protector that will resist scratches and fingerprints, is easy to install, resists bubbles around the edges, allows your finger to glide smoothly across its surface, and doesn't reduce the sensitivity of your device's touchscreen. Even the best screen protectors are extremely inexpensive compared to the cost of your phone, and they will allow you to carry your phone in your pocket without having to worry about keys or coins ruining your investment with scratches and gouges.

Protection from Theft
Keep a record of your phone's information, such as phone number, make and model, color and appearance details, and pin number hidden in a safe place in your home. If your phone uses GSM (Global System for Mobile Communications) technology, it will have an international mobile equipment identity (IMEI) number. You can access this number by dialing *#06# without any spaces. This number will also be printed on a white sticker inside the phone's battery compartment. Write this number down and keep it in a safe place with the rest of your phone's information. In the event that your phone is stolen, this number can be used to lock the phone and protect your data.
Activate Security Lock and Register Your Phone
For unbreakable security for the information stored on your phone, you should also activate the security lock feature on your phone, which will require a pin code to be entered to be able to use your phone. Your phone may already be registered with your wireless carrier if you purchased it directly. If not, you should register your phone with your network provider so it has a record of your IMEI number. Some carriers can lock your phone once you report it lost or stolen, even if the SIM card is removed or changed. However, some phones may not be able to be reactivated after this disabling procedure, so only take this step if you're sure your phone has been stolen.
Install Mobile Security Apps
There are several anti-theft software applications that can be installed on your phone, enabling you to remotely contact and disable your phone, as well as track its location. Some options are free, while other more comprehensive mobile security applications are available for purchase, usually bundled with a suite of security features, such as anti-spyware and malware protection. In the unfortunate event that your phone is stolen, be sure to file a police report immediately, report the theft to your network provider, and disable your number so the thieves don't benefit from using your service.

Protection from Data Loss
The data contents of your cell phone can be very valuable, containing information that might not be stored anywhere else. If you value the information stored on your phone, such as text messages, images, music, and other files, you may want to install a mobile backup application that will automatically sync the contents of your phone to a personal computer. For iPhones, iCloud and iTunes can be configured to create copies of your personal data. For Android phones, if you have a Gmail address, you can set your phone to automatically sync your contacts, email, tasks, and apps to your Google account. Full phone backup is available through apps like MyBackup Pro. Windows phones backup user settings, files, and documents when the phones are updated. Other phone operating systems may also have backup apps. Check with your phone's application marketplace to see if it offers a backup plan.

How to Buy Cell Phone Protectors on eBay
Searching on eBay is a great way to find the protection you need to fit your specific model of phone. To browse for phone cases, covers, and skins, first navigate to the Cell Phones and Accessories main category, followed by the Cell Phone Accessories subcategory. Within this category, you can navigate to Cases, Covers, and Skins, where you can then narrow your results by choosing the compatible brand to suit your phone, using the options to the left of the screen. Then, just search for your phone's model in the search bar at the top of the screen, and you can get results tailored especially for your phone. Screen protectors can also be found within the Cell Phone Accessories subcategory, under Screen Protectors. These, too, can be filtered by compatible brand, and fine-tuned by performing a search within the category for your specific model. Once you've found the protection options that are right for your phone, be sure to check the seller's feedback rating. If you wish, you can filter your search results to display items available only from eBay Top - rated sellers, who have a proven history of customer satisfaction and quick shipping. If you want a seller who offers free or expedited shipping, or who offers various buying formats, you can filter your results for these options as well. With the array of options available, you can be sure to find the protection you need for your phone at a great price.

Conclusion
Your cell phone is not only an important connection to the world around you; it can be a storage location for your sensitive personal data. Hopefully, by following the steps in this guide, you'll be able to find the resources and accessories you need to be able to prevent damage to your phone, and secure your personal information so you can rest easy in the event the phone is lost or stolen. Protect your mobile phone physically by finding a durable covering and a scratch-resistant surface for your touchscreen on eBay. Add virtual security by following the precautions outlined in this guide, and your cell phone will continue to be your mobile link to the digital and interpersonal world for years to come.