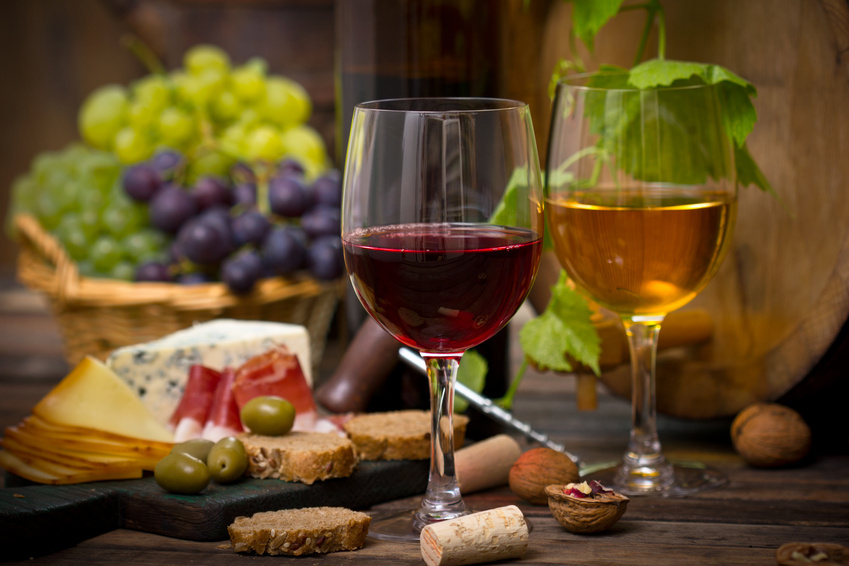 Gallo wine has long been a favorite companion of food dishes, and beyond the sharp, tangy, sweet, or smooth flavors that it provides, the right bottle of wine seems to enhance the flavors of the food and vice versa. However, wine and food matching can be a tricky business. From the specific spices and herbs used on a dish to the assorted flavors and condiments that accompany it, knowing how to pair Gallo wine requires a keen tongue for minor food flavors, along with a wide knowledge of how flavors affect the palate. Although proper wine pairing is a quality associated with wine aficionados, chefs, and sommeliers, with a little understanding of Gallo wine pairing rules, anyone can ensure the perfect accompaniment to their meal with the right bottle of wine.
Choosing Different Wines for Food
The pairing of wine and food is as old as gastronomic culture, and although the origin of this delectable pairing remains somewhat murky, the logic of connecting wine and local cuisines remains clear. As the grapes of a certain region develop different tastes and consistencies due to the soil they grew upon, the local fruits, cheeses, and meats take on similar characteristics as well.
Thus, it makes sense that a Gallo sangiovese wine, which is high in acid from Tuscany, would pair nicely with tomato-based sauces. When choosing a wine, it is important to never conflict different tastes, such as how a sweet and dry rose wine would conflict with seafood or creamier sauces. Although many wine connoisseurs have rigid rules regarding wine and food, they should always rely upon their tastes.
Choosing Wine Based on Food and Spices
No matter the meal, the choice of wine is dependent not only upon the type of food, but also on the cooking methods as well, as the use of different herbs and spices can drastically alter a wine's taste. Fortunately, Gallo wines are quite diverse, offering a range of both subtle and vibrant flavors. From setting the atmosphere to creating harmony with appetizers and dessert, it is important to examine various Gallo wines and to know with which types of food they pair nicely.
Dish Category

Spices Used

Suitable Gallo Wines

Beef, Lamb, or Veal

Tomato spices

Merlot

Chianti

Zinfandel

Fish or Seafood

Herbs

Sauvignon blanc

Pinot grigio

Albarino

Chardonnay

Pasta or Vegetarian

Garlic

White Zinfandel

Pinot noir

Rioja

Merlot

Chicken, Turkey, or Pork

Lemon

Sauvignon blanc

Pinot grigio

Albarino

Chardonnay

Beef, Lamb, or Veal

Au jus

Merlot

Chianti

Cabernet Sauvignon

Malbec

Fish or Seafood

Grilled darker fish

Chardonnay

Pinot noir

Rioja

Merlot

Pasta or Vegetarian

Parmesan

Riesling

Chardonnay

Merlot

Chicken, Turkey, or Pork

BBQ

White Zinfandel

Shiraz

Merlot

Zinfandel

Malbec
Although there are many pairing options to study, wine enthusiasts can gain a better idea of the flavor pairings by trying out some established mixes, such as a BBQ pork with a merlot. However, they should always remember that quality wine matching greatly depends on personal tastes.
Basic Wine Pairing Rules
One of the most fundamental rules of wine pairing is to simply not mix opposing flavors. For example, mixing a light, sweet wine with food heavy in garlic would be similar to eating chips and salsa with ice cream. Therefore, when choosing a wine, it can be helpful to consider some well-established wine-matching rules.
Dry Rose with Hors D'oeuvres
A dry rose Gallo wine provides a hearty mix of fresh acidity, a light body that eases down the throat, and fruity overtones of red wine. Therefore, as many first-course hors d'oeuvres feature this same combination of slightly acidic flavors and soft and sweet textures, a dry rose makes the ideal addition for anything from crudites to gougeres.
Low-Alcohol Wines with Spicy Foods
Wine and spicy foods are two items rarely paired together, and for a good reason, as the sharp, spicy oils found in these types of food only worsen with the addition of alcohol. When eating spicy foods, consider a low-alcohol wine with a touch of sweetness.
How to Buy Gallo Wine Collectibles on eBay
In addition to enhancing the dining experience by effectively pairing certain dishes with the right bottle of Gallo wine, it is also important to create a pleasant and subtle mood using various Gallo wine collectibles and other dining materials. Fortunately, you do not have rummage through Gallo winery dumpsters to find the collectibles you need, as a simple trip to eBay provides you with access to one of the most complete Gallo wine collectibles and wine-related products around. To search for the wine products you need, simply locate the eBay search field and enter any related keywords. When you master your Gallo wine and food matching skills, never again will the wrong bottle of wine spoil your meal.