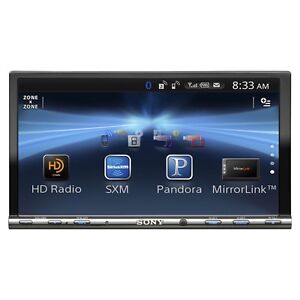 Outfitting a car with car electronics such as a new car audio system or a car video system can vastly improve the enjoyment of music and other in-car entertainment on long drives. The following guide helps buyers get started on their quest for mobile in-car entertainment nirvana. In this guide is information on in-dash receivers, car speakers, car subwoofers, car amplifiers, and car video systems.
Play Music with Car Receivers and CD Players
In-dash car receivers (also called in-dash head units) let users play CDs, MP3s, cassette tapes, and satellite radio in a car, truck, or SUV. To get the best mobile sound, a buyer needs to find an in-dash car receiver that fits their vehicle and plays back their favorite audio formats.
Selecting the Right Type of In-Dash Car Receiver
Buyers will find a large selection of popular in-dash car receiver brands on eBay, including Aiwa, Alpine, Audiovox, Blaupunkt, Clarion, Eclipse, Jensen, JVC, Kenwood, Panasonic, Pioneer, Rockford Fosgate, Sanyo, and Sony. Some sellers even offer factory/OEM receivers. When choosing an in-dash car receiver, a buyer should consider what media they want to play.
Car Cassette Receivers
Cassette-only in-dash car receivers playback cassette tapes and AM/FM radio. These types of receiver do not play CDs or other types of media, including MP3s. Some offer controls for external CD-disc changers, which are usually mounted in the trunk of the vehicle, allowing the driver to play multiple CD discs without removing them from the CD changer player.
Car CD Receivers
In-dash CD car receivers playback CD music discs and AM/FM radio. Buyers need to be aware that a few CD receivers do no playback CD-Rs or CD-RWs.
Car CD/Cassette Combos
The CD/cassette combo has both cassette and CD functionality. Many receivers with CD capabilities will play CD-Rs, CD-RWs, or MP3s burned on discs, but a buyer should verify that an in-dash car receiver has this functionality.
Car CD/MP3 Receivers
Car CD/MP3 receivers allow you to play discs with MP3 files. The in-dash car receiver may also offer WAV playback, WMA (Windows Media Audio), as well as other file formats.
Car MP3-only Receivers
Some car receivers playback MP3s and AM/FM radio only. Many of these units come with large amounts of built-in media storage.
Satellite Radio Receivers
Users can listen to satellite radio on in-dash car receivers that have Sirius satellite or XM satellite capabilities.
HD Radio Receivers
Some in-dash receivers are able to playback HD and regular AM/FM radio stations. Most also play CD discs.
Additional Information About In-dash Car Receivers
Some units offer controls for external CD-disc changers, which are usually mounted in the trunk of the vehicle, allowing the driver to play multiple CD discs without removing them from the CD changer player. Most in-dash car receivers have auxiliary inputs in the front or rear that allow them to connect and playback from an external media device, such as an MP3 player. Some include a USB port that allows them to playback from an external media device and, in most cases, charge it as well. Many units offer built-in controls for the Apple iPod. Some units include built-in media storage. Other in-dash CD/cassette car receivers offer Bluetooth connectivity and microphone compatibility, so that a driver can operate their mobile phone hands-free, which improves driver safety.
Installing In-dash Car Receivers
To find out if an in-dash car receiver will fit in their vehicle, buyers need to use eBay's Check Product Fit feature. On the View Item page, scroll to the Description area, and click the checkbox for the Check Product Fit link. Fill in the required fields to find out if a selected item is compatible with your car or vehicle.
These units are usually fairly simple to install, especially because aftermarket in-dash car receivers utilize the existing car audio system by replacing the factory-installed head unit. Single and double DIN in-dash car video systems typically require a wiring harness adapter and in-dash mounting kit. They may also require an additional adapter if the factory-installed radio antenna is not compatible with the radio antenna input on the new in-dash car receiver. To install an in-dash car receiver, you need basic hand tools, such as slotted screwdrivers, as well as interior panel removal tools and, in some cases, radio keys to remove the factory-installed head unit and replace it with an aftermarket in-dash car receiver. You will also need electrical connectors, such as crimp-style or solder-style connectors, to install your wiring harness adapter.
Explore In-Dash Car Receiver Features
To find an in-dash car receiver that fits all of their requirements, buyers need to be clear on which features they value most on in-dash car receiver.
Sound Quality
Buyers should compare signal-to-noise ratios and aim for high ratios to get cleaner sound. In-dash car receivers that have a wider frequency response produce richer sounds and operate well for a wide variety of music.
FM Sensitivity
In-dash car receivers with low FM sensitivity ratings provide the better FM radio reception. If the FM sensitivity rating of the head unit is high, the buyer should consider adding an FM signal booster to increase the FM radio sensitivity of their in-dash car receiver.
In-dash Car Receiver Power
In-dash car receivers come with four-way high power. Check the RMS rating to evaluate the unit's power. If the RMS rating is not as high as what the car's most powerful speakers are rated at, you will need to install an external car amplifier. You should also check that your unit includes pre-amp outputs if you plan to add a component car speaker system or a subwoofer.
Tone Controls
Though all in-dash car receivers have some form of bass and treble tone controls, buyers can shop for units that offer a loudness control for fuller sound at lower volumes; bass boost to punch up low-end sounds; equalization (EQ) for precise tone control; or Dolby noise reduction to eliminate tape hiss.
Security
Some units deter thieves with a detachable faceplate or a face that disguises the pricey receiver. Buyers can get an in-dash car receiver with additional features, such as a remote control or illuminated face, for added convenience. They should look for in-dash car receiver units with buffer skip protection to minimize the potential of discs skipping on bumpy roads.
Steering Wheel Controls
If the vehicle is equipped with factory-installed steering wheel controls, many in-dash car receivers allow you to continue using them as you normally would. Most require an adapter, however.
Pump Up the Sound System with Car Audio
Maximize the entertainment potential of a car with new car speakers, a car subwoofer, and a car amplifier. Below is information about how install a great car audio system for any vehicle.
Car Speaker Features
In order to obtain the best sound from their vehicle's audio system, the owner needs to ensure that their new car speakers will meet their needs. Car speakers vary in terms of intended use, design, and materials. Typically, car speaker manufacturers and retailers will provide buyers with information about the type of car speaker, what sounds it reproduces best, and technical information about its construction, power rating, and sensitivity rating. All of this information will help the buyer choose the best car speakers, regardless of whether they are upgrading a factory-installed system or building a car audio system from scratch.
Car Speaker Power Handling
When shopping for car speakers, buyers will notice that manufacturers and retailers advertise the RMS power rating for each car speaker. This rating indicates a range of continuous power that must be supplied to the speaker for it to function properly. Failure to adequately power a speaker can cause massive sound distortion and lead a car speaker to wear out prematurely. Low-powered car speakers are best suited for audio systems without external amplifiers that rely on factory-installed or aftermarket in-dash receivers to power the car's speakers. Conversely, high-powered car speakers often require an external amplifier to ensure that the speakers are powered properly. It is always best to overpower a car speaker rather than power it too little. Generally speaking, the car owner should match their car speaker's power supply to the high end of the car speaker's RMS rating. Although they will also see that car speaker manufacturers and retailers advertise the speaker's peak power in watts, this unit of measurement is not an accurate reflection of how much power a car speaker can handle regularly.
Car Speaker Sensitivity Rating
The sensitivity rating of a car speaker indicates how much sound is made when speakers receive a signal. It is a measure of how efficiently a car speaker uses power. If you are using a low-power receiver, such as a factory-installed or low-end aftermarket head unit, you will need a car speaker with greater sensitivity than if you are building a custom system with multiple amplifiers. This is because most head units rely on low-power internal amplifiers to power car speakers and you will need to make the most of this limited power if you do not want to install an external car amplifier.
Full-range Car Speakers
Aftermarket full-range car speakers accurately represent the full range of music, from low-end bass to high-range treble. These speakers incorporate materials that reproduce multiple sound types and they can often be installed into factory speaker locations with little or no modifications required. Some even feature adjustable tweeters, which can be used to improve stereo imaging by directing high notes toward the driver's ears. Although these systems are somewhat limited by their multi-use nature, they are often a significant improvement over factory-installed car speakers and cost less to install than many component car speaker systems. They do not, however, offer the same level of customization or have the ability to produce the very highest quality audio.
Component Car Speakers
Component car speakers reproduce excellent-quality sound within a certain range. Tweeter speakers reproduce high notes, two-way speakers reproduce mid-range sounds, and woofers reproduce low sounds. The materials that a car's speakers are made of will also affect the quality of the sound. Tweeters made from softer materials produce a warm sound, while hard materials will make the sound pop and snap. While paper-cone speakers are lightweight and reproduce excellent sound by reacting quickly, they are also easy damaged and wear out quickly. Speakers with rubber surrounds and high-quality synthetic cones produce excellent sound and are quite durable. Today, they often cost only slightly more than paper-cone speakers, making them a great option for most people. Most component car speakers require more power than full-range car speakers and, therefore, usually require an properly-matched external car amplifier to ensure the best sound and long speaker life. A car owner will also need external crossovers to ensure that their tweeters only reproduce high notes and that their woofers only reproduce low notes.
Choose Car Subwoofers
When buying a car subwoofer, a buyer should keep four things in mind: available space, subwoofer enclosure, crossovers, and system power.
Subwoofer Space
To determine the available subwoofer space, a car owner should map out their car's audio system. They will want to make sure that the subwoofer they love will fit into the available space.
Subwoofer Enclosure
A car subwoofer enclosure helps to define the sound of a car subwoofer. Many car subwoofer enclosures are sold without a car subwoofer, which allows a car owner to choose the type of car subwoofer they would like to use with the car subwoofer enclosure. Enclosed subwoofer systems feature a car subwoofer pre-mounted in a car subwoofer enclosure. A powered car subwoofer takes this one step further by incorporating a car amplifier that is matched to the car subwoofer. This makes installation and system building easy, but it limits choice in terms of car subwoofer location and the ability to expand the car audio system later on. The easiest way to add bass to a car's audio system is with a vehicle-specific subwoofer enclosure. They are available either powered or unpowered and fit perfectly in a vehicle. They can be more expensive and there are very limited applications, however.
Crossovers
Crossovers help filter out high-frequency noise. You will need to use a low-pass filter to make sure that your car subwoofer only plays low-end bass notes. Most amplifiers have built-in low-pass filters, but if you are running a multi-amplifier system, you may need an additional one.
System Power
The car owner needs to make sure that their car audio system has enough system power to run their subwoofer. Many car subwoofers require a car amplifier, so a buyer needs to be sure to keep their power needs in mind when they are buying their subwoofer and amplifier. The key to great car subwoofer performance is to match the subwoofer's RMS rating to that of the car amplifier.
Car Subwoofer Sensitivity
Like other types of car speakers, car subwoofers with high sensitivity ratings require less power to function at their optimal level. If a buyer choose a car subwoofer with a low relative sensitivity rating, it will require more power to operate normally.
Car Subwoofer Frequency Range
As with other types of car speakers, the frequency range of a car subwoofer indicates what sounds it can reproduce. Car subwoofers with low and wide ranges can reproduce deep to very deep sounds . These ratings, however, indicate an approximate frequency range. The ratings can vary depending on the size and shape of the car subwoofer enclosure, as well as the materials used to make it.
Install Car Speakers and Car Subwoofers
The process for installing car speakers varies from vehicle to vehicle. Many times all that is needed is to remove the old car's speakers and screw new full-range speakers into place. The car owner should keep in mind the depth of the full-range speakers they are considering, however, to ensure they will fit in their car. To find out if the full-range speakers will fit in their vehicle, buyers should use eBay's Check Product Fit feature.. Occasionally the buyer will need car speaker mounting brackets (which can be purchased for most speakers). In some cases, they may need to do some minor cutting or drilling. In other cases, such as when installing component speakers, you may need to do extensive fabrication.
Install In-dash Car Speakers
To install speakers in the dash, unscrew the existing car speaker grills and remove them. If you do not see screws, your existing car speakers probably use friction fittings. Carefully pry them up from the dash with a slotted screwdriver or, preferably, a vehicle trim removal tool. If they do not come up fairly easily, the grills may be screwed in from the bottom, which are usually accessible after removing the trim panel beneath the dashboard on the appropriate side of the vehicle. Remove the car speakers and take note of which terminal is positive and negative. Attach the car speaker wire to the new speakers and crimp the connectors slightly, if necessary, to ensure a solid, secure connection.
Install Car Door Speakers
To install car door speakers, remove the speaker grill with a slotted screwdriver or, preferably, a vehicle trim removal tool. Unscrew the old car speakers, being mindful of the wires because you will most likely want to use them for the new speakers. Often, you can place the new car speakers into the original location, reconnect the power and ground wires, and refasten the speaker grill. In some instances, you may need to remove the door panel to install car door speakers. This procedure varies with make and model, so you will need to consult your owner's or technical service manual.
Take Movies on the Road with Mobile Video
Installing a car video system in your car, van, or SUV can provide hours of entertainment for your passengers and even improve the safety of your driving when appropriately equipped. When choosing a car video system for a vehicle, a buyer will find that they have many options.
In-dash Car Video Systems
In-dash car video units feature a 7-inch (or smaller) flip-up LCD monitor and integrated media player, often called a deck. Some in-dash monitors are double DIN size and are fixed, rather than the more common flip-up style. Double DIN systems take advantage of the larger dashboard openings used by some some automakers, especially in light-duty trucks, vans, and sport utility vehicles (SUVs). Buyers should look for a unit with a receiver that supports the media formats they want to watch and listen to most often. The car receiver unit might play any combination of car navigation, CD, DVD, cassette, TV, and MP3 media. Many also allow users to connect additional car audio, car video, and car navigation components. In-dash car video systems feature high-end audio performance and controls. They can display: vehicle system information, information about an audio source, video feeds from rear-view cameras, maps and other information from a navigation system. Designed with drivers and front-seat passengers in mind, in-dash units usually will not play video unless the car is parked and the emergency brake has been applied. However, the driver may use their video monitor with their GPS (or other) navigation system while they drive.
Backseat Car Video Systems
Backseat car video systems designed for entertainment-hungry backseat passengers feature overhead monitors or monitors built into the rear of front seat headrests.
Overhead Car Monitors
An overhead monitor or monitors is attached to the ceiling of a SUV, minivan, or other large vehicle with space for overhead installation. These flip-down monitors often fit over vehicles overhead light and ceiling-mounted controls. Buyers should for an overhead unit that includes lights and controls compatible with their vehicle when they evaluate item listings. Depending on the vehicle and personal preferences, a buyer may want to opt for an overhead car monitor with a widescreen aspect ration rather than a standard aspect ration. Doing so means that the movie will look the same way in car as it do in the theater or on a large screen TV.
Headrest Monitors
Headrest monitors are mounted onto the back of a car's headrests with mounting brackets or a mounting kit. Some headrest monitor manufacturers offer custom-fit headrest monitors for particular vehicles. Other headrest monitors manufacturer offer universal-fit headrest monitors in common colors and materials such as black leather, gray leather, and tan leather.
Removable All-in-one Car Video
If a buyer wants a less permanent car video solution, they should look into a self-contained all-in-one car video system with an integrated media player and monitor. It is simply strapped to the back of a seat and is tapped into a cigarette lighter or other 12-volt electrical outlet for power.
Choose Car Video Features
Besides the basics, car video systems can include bells and whistles that add luxury, convenience, and safety.
Touch-screen Controls
Many in-dash car video receivers feature simple, intuitive touch-screen controls. This can improve safety by permitting the driver to keep his or her eyes on the road and limiting distractions. Touch-screen controls also simplify and smooth out the look of a car video system, adding a touch of elegance, luxury, and modernity.
iPod Compatibility
Some in-dash car video players connect directly to a driver's iPod and will display a song library on the touch screen. This feature makes it easier for drivers to control their music, which improves convenience and road safety.
Multi-zone Audio
A vehicle can be turned into a mobile entertainment center with a car video receiver that supports dual or multi-zone audio. These receivers come with extra audio/video inputs and outputs so that a driver can play more than one video or audio source at a time. A driver can hook up a game console or any type of media source. For example, if a car has two front seat headrest monitors, one of the passengers can watch a movie while another plays a video game.
Remote Control
A remote control can be used to control the video system while remaining safely seated.
TV Tuner
DVD players can often play a wide range of media formats, including DVD, VCD, SVCD, CD-R/RW, WMA, and MP3. Some even come with a broadcast and/or satellite TV tuner.
Navigation System
A navigation system can be added to a car video system to take advantage of GPS technology, available everywhere. GPS navigation systems can map locations, give driving directions, and some even provide information about points of interest along the route.
Rear-view Camera
A car video system that supports a backup camera displays troublesome blind spots on a monitor, allowing a driver to see hazards such as pets, children playing, or mailboxes, as they backup.
Rig a Vehicle for Car Audio
Deciding which car audio system is best for a car's video system can be difficult. Fortunately, the aftermarket car audio and video industry has developed a number of solutions.
Keeping the Inside of the Car Quiet
Many car video monitors, especially those that come with backseat systems, include inputs to receive an audio signal from a player and headphone jacks for listening. This removes distracting sounds like movie and video game soundtracks. Buyers should consider jacks for regular headphones, or, if they prefer to go wireless, they should buy a receiver with a wireless transmitter and wireless headphones.
Use the Sound System
Fully integrated overhead monitor systems that combine a car monitor and player will often include a wireless FM modulator to transmit audio through a factory-installed stereo system. These units also use infrared transmitters to wirelessly send audio to wireless headphones. A buyer can also purchase an FM modulator for other types of car video systems or use their receiver's auxiliary inputs to play audio from their media player through their car stereo system. Some systems even take advantage of Bluetooth technology to easily and seamlessly stream sound through the car's audio system.
Play Surround Sound Audio and Video
Buyers should consider a car video system that supports Dolby Digital or DTS. They can then supplement their car's front and rear speakers with a center-channel speaker and subwoofer to take advantage of 5.1 surround sound. Upgrading to surround sound audio may require the addition of a surround-sound processor if the car video system does not feature an internal one. Most in-dash car video receivers feature surround-sound processors, however. Additionally, they should consider upgrading their car's speakers, adding a subwoofer speaker, and possibly adding a multi-channel car amplifier if they want to get the best out of their car video system and enjoy a truly engaging cinematic experience.
Installing Car Video Systems
It's not difficult to install a car video system as many systems rely on a vehicle's existing car audio system.
Installing an In-Dash Car Video System
These units are usually fairly simple to install, especially because in-dash video systems utilize an existing car audio system by replacing the factory-installed head unit. Single and double DIN in-dash car video systems typically require a wiring harness adapter and in-dash mounting kit. They may also require an additional adapter if the factory-installed radio antenna is not compatible with the radio antenna input on the new in-dash car video receiver. To install an in-dash car video system, basic hand tools will be required. These include slotted screwdrivers, as well as interior panel removal tools and, in some cases, radio keys to remove the factory-installed head unit and replace it with an aftermarket in-dash car video receiver. Electrical connectors, such as crimp-style or solder-style connectors, will be needed to install a wiring harness adapter. The process is almost identical to installing a new in-dash receiver.
Install Backseat Car Video Systems
This requires that the a car video DVD player, VHS VCR, or video game console be placed in the center console or under a seat. A buyer needs to make sure that they can connect headrest monitors or overhead monitors, and easily insert discs. They should be sure to allow a few inches of clearance for air circulation on either side of the electronic device to prevent the it from overheating, which can cause electronics to fail. They may also want to use foam vibration insulation on the mounts of the media device to prevent it from vibrating and skipping while driving. Vibrations can also damage electronics over time.
Find Car Electronics on eBay
Once you know what type of car electronics you want, go to the Consumer Electronics portal, click More Electronics and then Car Electronics, and start searching for items on eBay.
eBay Categories
The Categories list on the left side of each page will help you narrow down your listings by item type. You will find links for Car Audio In - Dash Units,, Car Speakers,, Car Amplifiers,, Car Subwoofers , Car Video and Navigation,, and more. As you dig deeper into the site you will also be able to narrow down your choice by brand.
eBay Finder
Use the drop-down menus on the Car Audio In-Dash Units, Car Speakers, Car Amplifiers, and Car Subwoofers Finders to quickly narrow down item listings by format, type, brand, condition, and more. Search eBay title listings for specific words. For example, if you wanted to find in-dash units, you would type "in-dash units" (without quotation marks) into the search box. Click Search title and description to expand your results. Visit eBay's Search Tips page for more tips on searching with keywords. If you can't find exactly what you want, try shopping eBay Stores,, tell the eBay Community what you want by creating a post on Want It Now,, or save a search on My eBay and eBay will email you when a match becomes available.
Buy Car Electronics With Confidence
Before making your purchase, make sure you know exactly what you are buying, research your seller, and understand how eBay and PayPal protect you.
Know your Purchase
Carefully read the details in item listings. Figure delivery costs into your final price. If you spend a lot of money, make sure the seller will insure the item when it ships. If you want more information, ask the seller questions by clicking the Contact Member link in the seller's profile. Always make sure to complete your transaction on eBay with a Bid, Buy It Now, or Best Offer. Transactions conducted outside of eBay are not covered by eBay protection programs. Never pay for your eBay item using instant cash wire transfer services through Western Union or MoneyGram. These payment methods are unsafe when paying someone you do not know.
Know your Seller
Research your seller so you feel positive and secure about every transaction. What is the seller's feedback rating? How many transactions have they completed? What percentage of positive responses do they have? What do buyers say in their feedback? Did the seller receive praise? Most top eBay sellers operate like retail stores and have return policies. Do they offer a money-back guarantee? What are the terms and conditions?
Buyer Protection
In the unlikely event that you don't receive your item or it is not as described, eBay Buyer Protection will cover your purchase price plus original shipping.
Conclusion
Buying and installing a complete car audio and car video system for your ride definitely involves a certain level of intellectual and financial capital. Yet anyone who has significantly upgraded the audio and video capabilities of their car, truck, or sport utility vehicle will tell you that it was worthwhile. Given how much time many of us spend in our cars alone or with friends and family, it makes a lot of sense to spend time outfitting our cars to make them more comfortable, just as we would our homes and offices.