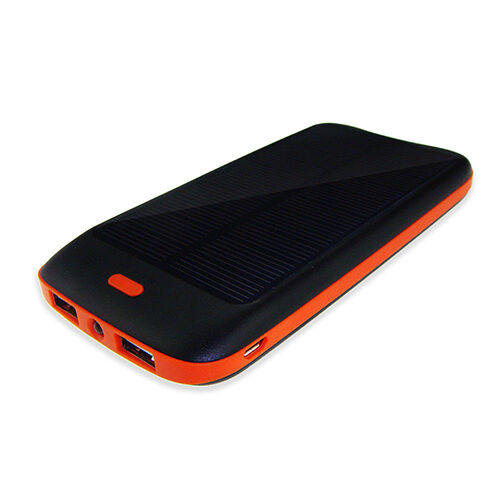 USB-compatible solar chargers are becoming more and more popular for a highly connected world. Portable chargers are perfect for when a phone is dying and in need of just enough juice to make a call, send a text, or stay on the Internet. Solar chargers provide that functionality even without access to electricity. There are a growing number of people, urban and rural alike, who make use of the benefits of USB-compatible solar chargers.
What Are USB Solar Chargers?
USB-compatible solar chargers are essentially solar batteries optimized for charging phones, tablets, and other portable electronic devices. They are available with a number of different tips for a wide variety of products. They harness the energy of the sun by using photovoltaic cells, transforming that energy into electricity to power a phone. Different devices are available depending on consumer needs, and devices distinguish themselves by size, cost, capacity, longevity, and efficiency.
USB Solar Charger Options
There are small, pocket-sized solar chargers and even chargers that fold out like a blanket to achieve the maximum solar electric conversion rating. All solar chargers are highly mobile, and sometimes smaller ones will be more suited to particular needs. A high-efficiency pocket-sized solar charger may be more expensive than a larger one with the same capacity and power flow.

There are also backpack USB-compatible solar chargers. These products enable buyers to charge their phone on the go. For people who spend a lot of time outdoors, their backpacks can do more than simply sit on one's back or on the ground. It can be charging a battery for a phone or other device. Many backpack solar panels are ideally suited for rugged use to function even amidst rain, wind, and extreme temperatures, though they won't charge unless the sun is out. The solar backpack may be used to carry belongings as well as store additional solar panels.

Many campers use USB-compatible solar chargers because they will be away from electrical outlets. These chargers allow them to stay in touch with friends and loved ones even on long-term camping trips. Because campers tend to stay in outdoor locations for days or even weeks at a time, solar chargers may be laid flat on a sunny surface. Some of the larger, heftier solar chargers may be best for this purpose, especially for camping trips with multiple people.
Going Green with Solar Chargers
Solar chargers are ideal for people who want to go green. They provide a sensible, non-fossil fuel power source for phones. Some USB-compatible solar chargers also power laptops and other larger, low-energy devices. They can reduce the cost of an energy bill as well as reduce the owner's carbon footprint.
USB Connectivity
Most solar chargers are USB-compatible, though buyers should be sure that the charger has a tip that will connect with the necessary devices. USB solar chargers typically feature standard USB, the mini-USB found on most phones, the Apple machine connector, and several different types of laptop connections. USB solar chargers are ideal because they charge phones and other devices both indoors and out of doors. Using USB connectivity facilitates more efficient charging capability.
Finding USB-Compatible Solar Chargers on eBay
Getting a USB-compatible solar charger is easy to do on eBay. There are two ways to do it.

The first way is to type a search query into the search bar on the top. This query can be as simple as "solar charger" or more complex like "USB rugged backpack solar charger." This will bring up a set of listings that fall within those query terms. The listings can be narrowed or broadened by adding or removing words from the search query. Buyers can also narrow their search by using the left sidebar to find specific brands, prices, or specify used or new status, among other things.

The second way is to use a category search to narrow the listings. Solar chargers are generally under the Cell Phones & Accessories heading, though they may also be found in the heading for Computers & Tablets under the broader Electronics category. This may be narrowed down using the left sidebar as well.
Conclusion
USB-compatible solar chargers may be found inexpensively on eBay, but it is still important to take time to make the decision. Once the right listing is found, buyers can take steps to make sure that the product is the desired one. Savvy consumers send a message to the seller with any questions they have such as whether it has the right tips or how long a charge lasts on the battery. eBay's authorized sellers are recognized by the site for their reliability and consistency, and the eBay Buyer Protection Policy protects purchases of solar chargers.