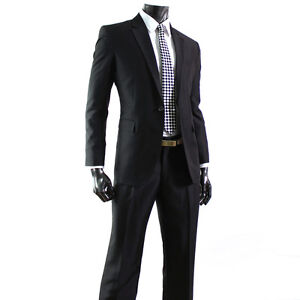 The first impression one makes on a potential employer is probably the most important one. The first thing an employer is going to see is how the person is dressed. It is important that when dressing for an interview, the potential employee really look into what he or she is going to wear. This guide will give a detailed explanation of how a woman and a man should dress for an interview, how to interview successfully, and what to wear for different types of interviews to get the potential employee ready for any kind of interview.

Appropriate Dress Code
For any interview, it is important to leave an impression that will last, and in a good way. Candidates dressed in a suit and tie are going to leave a better impression on the employer than those who are dressed in disheveled jeans and T-shirts.
How a Woman Should Dress for an Interview
Dressing for an interview can be quite nerve racking for anyone, and women have a lot of things to worry about from clothing and hair to makeup and jewelry. The following is a breakdown of what she should wear for an interview:
The Suit
The suit should be worn in one of three colors: black, navy, or dark grey. A woman can wear either a pant suit, blazer suit, or a skirt suit. However, if she wears a skirt, it should be long enough to wear she can sit down comfortably and still be conservative.
The Blouse
A woman ' s blouse should be conservative as well. Though it does not have to be a turtle neck, it is important not to wear something that is too revealing as to maintain professionalism. The woman should be sure to coordinate the blouse with the suit. So, if a woman is wearing a navy suit, she will probably not want to wear a bright flowered tank top. A simple white, cream, or solid colored button up blouse would be the best option. Other options could include a solid colored silky blouse, conservative lace blouse, or other dress shirt.
The Shoes
In a lot of cases, women like to wear shoes that match the outfit such as pink shoes for a pink blouse. Though this may not seem like a big deal, it is important to maintain professionalism, and therefore, a woman should wear conservative shoes such as plain black, navy, or dark grey to match the suit color. Typically, closed toe shoes work best.
The Hose
The pantyhose need to be professional as well. Neutral pantyhose such as brown or tan are best at making the dress look professional.
The Jewelry and Makeup
One of the biggest things women worry about for an interview is their jewelry and makeup, but it is actually better to wear no jewelry than to wear cheap plastic jewelry or dangling earrings. In the case of make-up, less is more. It is important to wear limited jewelry, perfume, and make-up for a professional look.
The Hair
Of course hair is a factor in the overall look of the person being interviewed. The employer wants to see that the interviewee is professional and well-kept. Simple hairstyles such as a bun, leaving the hair straight down, or a professional hairdo is best. Pigtails, ponytails, and unique styles should be avoided.
From the hair to the suit to the makeup and jewelry, a woman's attire must show tidiness, conservativeness, and professionalism.
How a Man should Dress for an Interview
The Suit
The man's suit should be worn in a professional solid color such as navy, black, or dark gray. Since a man can only wear a pant suit the only concern is that the suit be a solid color as opposed to pin striped. It is also important to remain professional; colors such as red, orange, or white are not considered interview attire.
The Shirt
The shirt should be a long sleeved shirt that is either white or coordinated with the suit. For example, one could wear a navy shirt with a navy suit.
The Tie
When wearing a suit, it is crucial that the potential male employee wear a tie. The tie adds to the attire making one stand out in the professional world. However, it is important not to be too flashy with the tie. The tie is meant to compliment the outfit not draw attention to it. Simple is better, like blue or black ties, but it should coordinate with the suit.
The Socks and Shoes
Because men's pants tend to come up a little when they sit, it is important not to wear white socks as this would draw attention to the feet. The interviewee should wear dark colored socks such as black or navy or that coordinate with the suit. Shoes should be dark conservative leather.
From the shoes clear up to the tie, the man's attire should show tidiness, conservativeness, and professionalism to give the employer the best impression.

Specific Industry Interview Attire
The above is a general idea of proper interview attire, but there are specific dress choices that an interviewee could wear depending on the industry where they are applying. The following table can help one decide what is best to wear.
| Type of Job | Interview Attire |
| --- | --- |
| Technology Job | For both men and women, a collared shirt and khakis or black slacks would work. However, if it is a higher level job, a suit and tie for a man or a suit for a woman is best. |
| Financial Job | Because a finance job is for precise and exact managing of money, full business attire is required and expected. For example, a suit and tie for men and a suit for women. |
| Government Job | When applying for a government job, it is important to look trustworthy, responsible, and honest. In order to attain this look, a suit is best. |
| Sales Job | The typical interview attire for a sales job is a suit; however, the suit does not have to be black or navy, but can be a little bolder color depending on what it is the interviewee would be selling. |
| Automotive Job | In the automotive industry, one is not necessarily pristine; however, it is important to still look at neat as possible for the interview. A nice pair of slacks and a polo shirt would be fine. |
| Hospitality Job | In the hospitality industry, the employee may be the first person guests see, so of course what one looks like is important. Typically, a suit is appropriate; however, black slacks, a shirt, sweater, or professional outfit would be fine as well. |
| Trades Job | For men, a nice pair of Dockers and a button up shirt along with polished shoes would be fine. For women, a nice pair of slacks and a professional business blouse would do. |
Once in the interview, one doesn't have a second chance at making that first impression. When in doubt, a black, gray, or navy suit can always set a good example.

Tips for Dressing for an Interview
Before going into an interview, it is always nice to have a few tips. The following are some tips to making a good first impression:
It is important that the interviewee have the proper interview attire and everything fits appropriately.
Be sure to try everything on the day before in case a change is necessary.
It is important for a potential employee to polish his or her shoes so they look sharp and clean.
Be sure to bring a breath mint to eat before entering the building where the interview will take place. This will prevent any embarrassing situations.
The old adage is true: dress for success.

Interview Dos and Don'ts
Of course the attire matters when going for an interview, but there are a few other things that matter as well, and that is what not to bring into an interview.
Don't chew gum: Chewing gum can be distracting, and can easily show nervousness in the interview. It is best not to chew gum.
Don't bring a cell phone: Not everyone will know about the interview, and it is inevitable that someone will call right in the middle of the interview. Leave cell phones, beepers, and pagers in the car or at home.
Do cover tattoos: Though tattoos have become a major part of society, they are not necessarily professional in an interview. It is important to cover as many tattoos as possible.
Don't bring an iPod: Though it may get boring waiting for an interview, do not bring in an iPod to play games on. When the employer comes out, this can look unprofessional.
Don't bring coffee or soda: Coffee can make one's breath smell badly, and both soda and coffee can spill. It looks more professional to have nothing.
Do take piercings out: A good rule of thumb is to only wear earrings. For someone who has a lot of piercings, it is professional to take them out before going to an interview.
Following a few rules of etiquette can get one far in the professional world. Be sure to take all things into consideration when preparing for the interview.

How to Buy Interview Attire on eBay
An easy way to avoid going out to the store to get interview attire is to buy it on eBay. There are various choices when it comes to buying professional outfits on eBay.
To find a suit for an interview, simply type a description of it into the search box. For example, you may be looking for a "navy dress suit" or maybe you want a "white button-up blouse". To narrow down your search result, you can click on the categories such as women's clothing, the size, and the price you want to pay. Narrowing down your search can help you pinpoint exactly what you are looking for.
Once you have found the perfect interview attire, shoes, or accessory, you should get to know your seller and the item before buying anything. You can do this by asking the seller questions about the items. This will ensure you know everything that you want about the item. You can also look at seller reviews and ratings. This will allow you to see previous customer satisfaction with the seller, giving you the confidence that you will be satisfied with your purchase as well.

Conclusion
The interview is the most important aspect to getting a job. You can either make it or break it at an interview just based on your first impression, and that is usually how you look. The first thing any employer will see is your clothing. That is why it is important that those who are heading to an interview look professional, clean, and appropriate for the job they are seeking. Some positions may require slightly more casual attire, but it always better to dress conservatively. When in doubt, it is best to wear your Sunday best. Dress for success and you may land the job of your dreams.