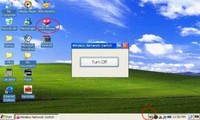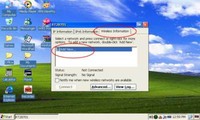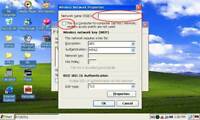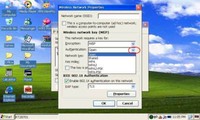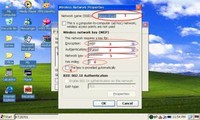 Connecting your mini to WIFI internet can be quite a challenge, the following steps should guide you on how to do so and please if you have questions or encounter any problems connecting your mini, do not hesitate to contact me and I'll walk you through the set up step by step.
1- Double click Wifi Power icon to open wireless network switch and click turn on button to make sure your build in wireless network card powered on, it is a cycle button, one click on and one click off. once you done you will see a wireless icon appear in notification area which on screen right down corner.
2-double click that wireless icon and you will able to see your wireless config panel.
3-In wireless config penal please select wireless information card by one click it.
4-after double cilck add new item a new penal will open for you for next steps
5-make sure to right input your wireless network name (SSID) if you not sure, please check with your Wireless AP config by accessing wireless AP administration page using a connected computer or people who knows it. This is important step to succeed.
6-Leave check box unchecked.
7-one click authentication drop down check menu you will able to see all type authentication that the notebook supported and most popular authentication at home is open or share, all other selections are popular in company business wireless network environment to provide more secure and protection. However, please make sure your authentication type by check you wireless AP config or ask people who knows it. Here is just a sample to show you how to select authentication type and here we select type share which accordant with an AP can accepting share authentication.
8-this diagram show you a complete succeed wireless card setup.
1, the right SSID input which accordant with AP you connect to
2, select type of Share Authentication which also accordant with AP you connect to
3, once you select Share from drop down menu Encryption will change to WEP automatically.
4, uncheck the key is provided automatically to ensure the key is not provided automatically so you will able to input key.
5, please input right key in this box.
6, please make sure Key index that your AP used, most popular is 1