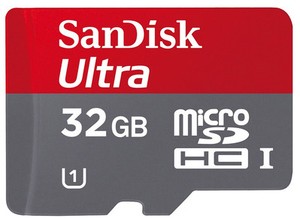 All cameras are capable of storing photographs or video clips without the use of a memory card. However, the number of photographs is often very small. A memory card, however, can store hundreds (or even thousands) of photographs, depending on the size and the resolution of the picture. The resolution of a photograph is the term used to describe the amount of detail that a photograph has. Photographs are made from dots of ink; the more dots in a photograph, the higher its resolution. Photos which have a high resolution use more space on a memory card. Memory cards can be purchased in a range of shapes and sizes, and not all memory cards are compatible with all types of cameras.

Choosing the Correct Type of Memory Card
Most digital cameras are compatible with only one type of memory card, so it important to choose the correct card. The instruction manual of the camera should advise the owner about which type of memory card to use. There are also some adapters available that allow smaller memory cards to be used in cameras with larger slots. These adaptors do not work in all cameras.
CompactFlash Memory Cards
One of the most common types of memory cards used in cameras is the CompactFlash memory card. Most digital SLR cameras use this type of card. CompactFlash cards have a controller chip inside them which enables the user to download information from the memory card at high speeds. CompactFlash memory cards come in two sizes: Type I and Type II. Type II memory cards generally hold more information than Type I cards. CompactFlash cards are relatively inexpensive and are popular with photographers because of their speed.
Secure Digital and MultiMedia Cards
Secure Digital and MultiMedia cards are the smallest type of memory cards available, and have a maximum storage capacity of 512MB. The only difference between a Secure Digital memory card and a MultiMedia card is that the MultiMedia card does not have a write-protect switch on it. This switch can protect the information on the card from being accidentally wiped off or re-used. Secure Digital and MultiMedia cards can also be used in phones and MP3 players.
xD Picture Cards
xD stands for "extreme digital," and xD picture cards were originally made by Olympus and Fuji in 2002. They are very small,, measuring less than an inch in width and length. The xD card can be used in conjunction with an adapter so that it can also be used in cameras ut CompactFlash memory cards. The largest capacity xD picture card is 512MB.
Memory Stick
The Memory Stick was originally created by Sony to use in their CyberShot camera. The Memory Stick can still only be used in Sony cameras, so if a user owns or purchases a different brand of camera, the Memory Stick cannot be used. The Memory Stick has a capacity of 256MB. The Memory Stick Pro Duo is a smaller version of the Memory Stick. It has a capacity of 1GB but cannot be used in the same cameras as the Memory Stick.
MicroDrive
The MicroDrive is a miniature hard drive housed in the chassis of a CompactFlash Type II. It was the first memory card to hold one gigabyte of data. On the negative side, the MicroDrive has a tendency to be unreliable, and there are moving parts inside the card which tend to break or wear down quickly. They use more battery than flash memory cards, and they are fairly slow. However, they are less expensive than other memory cards.

Memory Card Speed
Different memory cards work at different speeds. The speed of a memory card affects how long the card takes to process data. The speed at which a memory card downloads images onto a computer is known as the read speed. The speed at which it can save a photo and be ready for the next shot is known as the write speed. Manufacturers do not all use the same terms to describe the speed of their memory cards. Some cards use a "times speed rating," (e.g. 12x or 40x), where 1x equals a transfer rate of 150 kilobytes per second. Thus, a 12x speed rating equals a transfer rate of 1,800 KB (1.8 megabytes) per second . Some manufacturers write memory card rates as MB/second.
Many SD memory cards now use a Class Rating to describe the speed of the memory card. There are four Class Ratings: 2, 4, 6 and 10. The chart below shows the Class Rating and the equivalent minimum transfer speed.

| Class Rating | Transfer Speed in megabytes per second (MB/sec) |
| --- | --- |
| Class Rating 2 | 2MB/second |
| Class Rating 4 | 4MB/second |
| Class Rating 6 | 6MB/second |
| Class Rating 10 | 10MB/second |

Memory Card Capacity
Memory cards for a camera range in storage capacity from 16MB to 32GB. The number of images the memory card can hold depends on the file format of the photograph. For example, raw photographs are unprocessed and uncompressed. They have a greater depth of color, which means they take up more room on a memory card. JPEG files, on the other hand, are compressed; their color is not sharp but they use less room on the memory card. This means a memory card can store more JPEG file photos than raw photographs. The number of photos a memory card can hold also depends on the number of megapixels a digital camera has. The higher the megapixel count a camera has, the fewer photographs a memory card can hold.
The charts below shows the different sizes of memory cards available, as well as the number of JPEG file photos each card can hold. The memory card sizes can be found across the top of the table, and the number of megapixels that a camera has can be found down the side of the table.

Number of Megapixels

(MP)

1GB

2GB

4GB

8GB

16GB

32GB

64GB

128GB

4MP

715

1430

2861

5722

11444

22888

45776

91552

5MP

572

1144

2288

4577

9155

81310

36620

73240

6MP

476

953

1907

3814

7629

15258

30516

60312

8MP

357

715

1430

2861

5722

11444

22888

45776

10MP

286

570

1144

2288

4577

9155

18310

36620

12MP

238

476

953

1907

3814

7629

15258

30516

14MP

204

408

817

1634

3269

6539

13078

26156

16MP

178

357

715

1430

2861

5722

11444

22888

22MP

130

260

520

1040

2080

4161

8322

16644

The following chart shows the number of RAW images that a memory card can hold depending on the megapixels of the camera.

| Number of Megapixels | 1GB | 2GB | 4GB | 8GB | 16GB | 32GB | 64GB | 128GB |
| --- | --- | --- | --- | --- | --- | --- | --- | --- |
| 4MP | 71 | 143 | 286 | 572 | 1144 | 2288 | 4576 | 9152 |
| 5MP | 57 | 114 | 228 | 457 | 916 | 1831 | 3662 | 7324 |
| 6MP | 47 | 95 | 190 | 381 | 762 | 1525 | 3050 | 6100 |
| 8MP | 40 | 81 | 163 | 326 | 653 | 1307 | 2614 | 5228 |
| 10MP | 28 | 57 | 114 | 228 | 456 | 915 | 1830 | 3660 |
| 12MP | 23 | 47 | 95 | 190 | 381 | 762 | 1524 | 3048 |
| 14MP | 20 | 40 | 81 | 163 | 326 | 653 | 1306 | 2612 |
| 16MP | 17 | 35 | 71 | 143 | 286 | 572 | 1144 | 2288 |
| 22MP | 13 | 26 | 52 | 104 | 208 | 416 | 832 | 1664 |

Memory Card Readers
A memory card reader is a device used to download images from a memory card onto a computer quickly. They are much quicker at downloading photos directly to the computer than via the camera. Most memory card readers can hold many different types of memory cards. Using a memory card reader also means the camera's batteries are not used, which prolongs their life. The memory card reader is plugged into the computer via either a USB or FireWire port. Some printers have a built in memory card reader. The memory card can be placed in the slot directly on the printer.

Purchasing Memory Cards on eBay
There are hundreds or even thousands of memory cards available for purchase on eBay. The filters on the left hand side of the eBay homepage can help narrow down the search results. The filters include maximum price range, location, item condition and brand. Memory cards are usually found for sale in the Electronics category.
Choosing a Reputable eBay Seller
Choosing a reputable seller on eBay can help to ensure a straightforward transaction. Looking at the feedback score of a seller can give the buyer a reasonable indication of whether the transaction is likely to be smooth. Feedback is left for a seller and a buyer once the transaction has been completed. Feedback can be positive, neutral or negative. Sellers who have a high percentage of positive feedback are more likely to offer a better service than those who have a poor feedback score.

Conclusion
It is important that the memory card chosen fits the user's camera. The manual of the camera should explain which memory card to purchase. If the manual is not available, an internet search should provide the answer. Memory cards are available in a range of speeds and capacities. In general, the more memory a memory card has, the more photos it can hold. The speed of the memory card not only affects the rate that photos download onto a computer, but also the length of time the memory card requires to save the photo and be ready for the next shot. If the correct memory card is chosen, the photographer can have hours of fun taking and saving lasting photo memories.