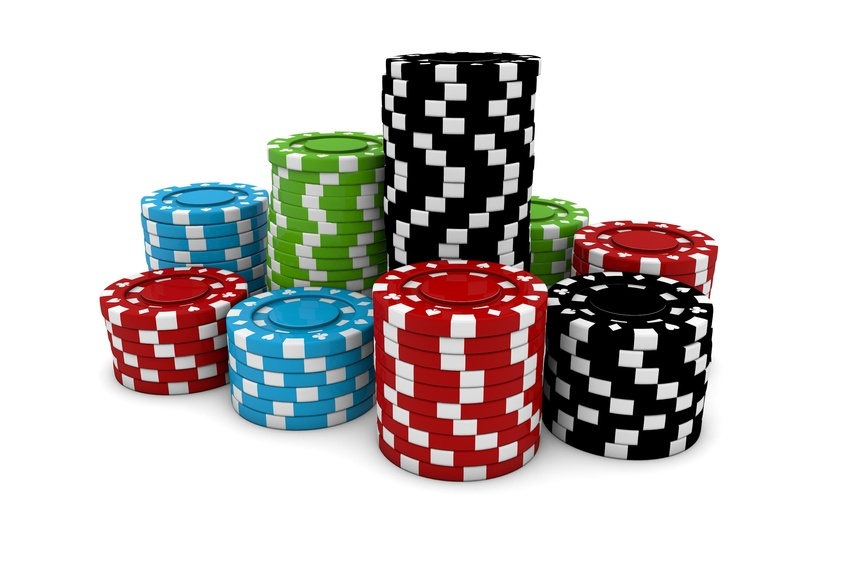 Different types of people buy and collect poker chips. Some use them for playing cards with their friends, while others collect them as a serious hobby. No matter what the situation, casino poker chips are susceptible to wear and tear, as well as damage. If you have invested in a nice set of poker chips, then you want to care for them properly. Caring for your poker chips is not difficult, but you do need to invest some time and have the right tools on hand. By learning how to store, handle, and clean your chips properly, they are sure to last a long time.
Invest in Storage or Display Cases
The first thing anyone who owns or collects poker chips should do is to invest in a display or storage case. If you use your poker chips, then you should consider an aluminu m poker case. These cases are perfect for both storing and traveling, plus you can fit many chips and even playing cards inside. For those who only play at home and do not plan to bring their chips anywhere, an acrylic case is also a good buy. For those who collect valuable chips, a display case is more appropriate. You can choose from a wide variety of poker chip display cases.
Type of Display Case

Description

A hard folder with a metal ring binder

Chips insert into small plastic sleeves attached to a sheet of cardboard

Floating Frame

A 3D-frame: chips appear to float inside the frame

Shows the back and front of the chip

W ood Case with Glass Top

A wood box with velvet lining

Glass top protects the chips while allowing viewers to see inside

Wooden Stackable Drawers

A wood case that stores chips in different compartments

Owner pulls out the drawers to access chips

A travel case with multiple trays

Chips lay flat on the tray, face up
Depending on your preferences and how many collectible poker chips you own, you might need more than one of these cases. For example, you should invest in a floating frame case for your most prized chips, so you can display them, and then store your other chips in an album or stackable drawer case.
Handle Poker Chips Properly
Most poker chips experience wear and tear, especially when you use them frequently. To ensure your chips last a long time, you must handle them properly. Dirt and oils from fingers rub off on the chips, so handle them with clean hands and use gloves on pieces that are extremely valuable. Try to touch only the sides of the each chip when you examine it. Playing chips are a little harder to handle properly, especially when you are using them during poker nights. You might want to invest in a separate set just for playing. Have hand towels, wet wipes, and hand sanitizer available, so everyone can clean their hands during games. You should also lay casino-grade speed cloth or felt fabric on your table to prevent scratching.
Clean Playing Chips Regularly
Cleaning your poker chips is another thing you should do regularly. Cleaning chips is not difficult, but you need to employ the correct method for the each chip variety. Plastic and ABS poker chips are the easiest to clean. Use a soft, damp cloth to gently rub away the dirt on the chip's face, and then clean the ridges with a soft-bristled brush. If the dirt or stain is particularly stubborn, immerse it for a short period in soapy water to loosen the grime.
Ceramic and clay poker chips, on the other hand, are a little trickier to clean. Never soak these in water. Instead, use a brush with a soft bristle to clean the outer ridges. Decals and stickers on the face may be delicate, so use a soft, dry cloth to wipe them down. Another great method is to add a few drops of mineral oil to a soft cloth and use it to wipe down the chips individually. Make sure to test each cleaner on one chip before using it on your entire collection.
How to Buy Poker Chips on eBay
There are many types of poker chips available on eBay, and you can find them easily by using the search engine. To start, go to any page on the site and enter relevant keywords into the open field, such as "poker chip set" or " poker table," and then hit enter on the keyboard. The next page shows all the items that match those keywords. Poker chips are a must for any serious card player, though some people collect them for fun or profit. Whichever type of chip owner you are, make sure you maintain your chips properly, so you can use and enjoy them for many years.