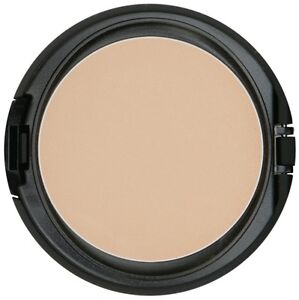 Get ready to glow with the perfect foundation. Foundation is a type of cosmetic makeup used to enhance skin tone, clarity, and texture of the delicate facial skin areas and to provide the look of a healthy, flawless, and effortless complexion. Foundation also provides the added benefit of concealing skin imperfections and minimizing the appearance of fine lines and pores, as well as addressing individual blemish concerns to produce a youthful and radiant appearance. Whether applying on the go, preparing for the day, or touching up makeup application throughout the day, find the perfect foundation to compliment skin tone, skin texture and skin type. To get the most of foundations, it's also important to learn the tricks and tools of the trade to apply foundation perfectly and provide an all day lasting coverage.
Additionally, with a few tips on how to shop for foundation on eBay, buyers can find an endless variety from which to choose. More than 90 percent of the products sold on eBay are new and unused, often brand new and in the box, so buyers can rest assured it is the same product available in retail stores. Shopping for foundation uncovers a wide selection of brands, types and colors normally available through major retail locations at a fraction of the price with the convenience of shipping directly to a home or office location. By learning how to find and buy foundation, buyers can not only find the right foundation for their individual skin but also find great deals.
Discover the Right Foundation
There are various types of foundations available to address specific skin concerns and provide a flawless complexion. Choosing a foundation largely depends on the personal preferences regarding the amount of desired coverage, texture, feel, and special properties the product may offer, in addition to addressing the skin type to best achieve a natural look and feel.
Skin Type - Identifying the skin type addresses how well the foundation product may compliment the chemistry of the skin both when applied and throughout the day.
Product Texture - Achieve the desired look and feel of a foundation by selecting the preferred texture and finish of the product.
Skin Tone - Selecting the correct shade provides the most complementary, even coverage and coloring to the skin.
Special Properties - Target particular concerns such as dark circles underneath the eyes, uneven pigmentation, shine control, moisturizing, oil-free, SPF content, fine lines, age spots, and more by discovering the special properties of the foundation product.
By learning about the above mentioned foundation characteristics, buyers are able to find the right foundation to suit their skin and beauty needs.
Find Your Skin Type
The skin type is the overall condition and natural chemistry of the skin due to internal, external, and genetic factors. Using products to complement the skin type promotes a healthy complexion and provide a beautiful finish. Learn how to identify the various types of skin to narrow down the forms of foundation that may best complement the skin:
Normal: Normal skin is identified as neither oily nor dry. Usually it is described as having an overall smooth texture with minimal pore size and good elasticity.
Dry / Dehydrated: Dry and dehydrated skin types are lacking moisture, have a tendency to flake or a tight feeling with the appearance of small pores.
Oil-Prone: Oil-prone, or acneic-skin types have a tendency to break out and produce an abundance of oil throughout the day, which leads to a shine on the face, and may have blackheads, blemishes and large pores.
Combination: Combination skin types include both dry and oily areas, typically found in the "T" zone area, which includes the forehead as well as the area around the nose and mouth. Skin in the T-zone can be oily, while the cheeks and eyes remain dry.
Aging: Aging skin is identified as a loss of skin tone, uneven pigmentation, wrinkles, and/or fine lines.
Sensitive: Sensitive skin types are prone to reactions with the use of particular ingredients or products, and may burn easily.
Choose the Right Form of Foundation For You
The formulation of foundation is created to match skin type and skin tones to effortlessly blend in with a person's natural coloring. Learn the benefits and textures of the various formulations of foundations to narrow down the many options and find the texture and benefits desired from a foundation.
Cream Foundation
Cream foundations have a thicker texture and consistency in comparison to most foundations in order to provide lasting coverage with a smooth application. The product is very concentrated, so only a small amount is needed to start with and can be easily layered to help achieve the desired amount of coverage. Cream foundations typically provide moderate- to heavy-coverage for a flawless look and can be especially beneficial for normal to dry skin types due to the moisturizing properties.
Compact Foundation
Compact foundations
combine both a liquid foundation and powder into one product. Ideal for on-the-go, compact foundations provide moderate coverage with the finish of a powder upon setting. The amount of coverage can be layered or adjusted to achieve the desired finish. Apply compact foundation with a dry sponge for a light, sheer coverage. For a heavier matte coverage, apply with a damp sponge. Compact foundations are suited for normal, combination, and oily skin types.
Illuminating Foundation
Illuminating foundations have a built-in highlighting effect that is designed to create a fresh, natural glow. Reflective properties and ingredients, which often contain crushed pearl or other minerals, give skin a subtle shimmer and highlight areas such as the cheekbones, temples, and above the brow.
Illuminating foundation
works well with normal, combination, and dry skin types.
Liquid Foundation
Liquid foundations
can provide a smooth, silky texture with full-range coverage, from light to heavy, addressing skin concerns, both flaws and imperfections. Liquid foundation is one of the more widely used types of foundation due to its versatility. A liquid based foundation can provide a natural look and feel and can be used with all skin types.
Matte Foundation
Matte foundations provide moderate to heavy coverage for an even complexion and all day wear. Matte foundations have a thick, concentrated texture that can go a long way.
Matte foundations
are usually suggested for normal, oil prone, and combination skin types.
Mineral Foundation
Mineral foundations come in a powder form that is applied with a
Kabuki brush
. Minerals gently blend into the skin without settling into pores and fine lines. Mineral foundation can be applied to any skin type, though it is especially great for sensitive skin types.
Primer
Foundation primers
can be used to prep the skin for foundation or worn alone to even out skin tone, minimize the appearance of pores, and provide a smooth complexion. Primers "set" foundation to provide an all day wear and are suggested for all skin types.
Sheer Foundation
Sheer foundation formulas typically provide the lightest coverage with a thin, smooth liquid, making application a breeze to blend in with the natural skin.
Sheer foundations
can be combined within a daily moisturizer to provide a healthy glow. Many teens or people with great skin choose to use a sheer foundation.
Stick Foundation
Stick foundations are often 2-in-1 products with a built-in concealer in stick form.
Stick foundations
are convenient to use and apply, but require skillful blending because of their heavier texture.
Tinted Moisturizer
Tinted moisturizer
foundations save a step by combining the moisturizer and foundation product in one. Offering the lightest coverage available, tinted moisturizers deliver a sheer, healthy glow to skin. Like liquid foundations, they work for a full range of skin types. Moisturizing properties can help protect against drying and tinted moisturizers, and they often come with SPF protection.
Find Product According to Your Skin Type
Though any skin type can wear different foundations, the chemical makeup and ingredients of those foundations respond differently to various skin types. Choose a foundation that compliments skin type to avoid concerns associated with particular skin types. Below is a quick reference list of foundations that wear well on skin types.
| | Normal Skin | Oily Skin | Dry Skin | Combination Skin |
| --- | --- | --- | --- | --- |
| Primer | * | * | * | * |
| Liquid Foundation | * | * | * | * |
| Illuminating Foundation | * | | * | * |
| Matte Foundation | * | | | * |
| Mineral Foundation | * | * | * | * |
| Stick Foundation | * | * | | * |
| Tinted Foundation | * | * | * | * |
| Sheer Foundation | * | * | * | * |
| Compact Foundation | * | * | * | * |
While sheer, compact, tinted, and liquid foundations are relevant for all skin types, you should be sure to choose the right shade and brand for your skin. Some products contain fragrances, SPF, or shimmer you may not want. Although all of those additives are available in other products, it is important to note that one product is not 100 percent perfect for every skin type and personal preference.
Select the Correct Foundation Shade
The correct foundation shade should blend almost invisibly with the skin tone and undertone for an even and natural coverage. Discover how to identify skin tone and undertone for the perfect foundation color.
Identify the Undertone of the Skin
Foundations are available in most every color; however, it is important to consider the undertone of the skin to help find the correct shade. Undertones may contain red, yellow, peach, pink, or neutral hues. Specific foundation formulations are available to compliment the undertone of the skin and provide an even complexion. For example, if the concern is redness around the eyes and nose area, a foundation that has a cool tone can help conceal the redness. In contrast, a warm foundation shade can help to address a red tint to the skin. Yellow or olive tones can be complemented with a warm tone as well. Neutral foundation provides a natural look, neither cool nor warm and can blend easily.
| Foundation Shade | Skin Tone |
| --- | --- |
| Warm Shade | Red / Yellow / Peach Undertone |
| Cool Shade | Pink Undertone |
| Neutral Shade | Neutral Undertone |
If you use a warm shade with a neutral complexion, your skin may look uneven as though you tanned without enough sunscreen. Alternatively, if you use a cool shade on an olive complexion it may look as though your sunscreen is not fully applied since it is lighter than your base.
Select the Perfect Shade to Match with Skin Tone
In addition to the undertone of the skin, further customize foundation to match the skin tone. Popular foundation color selection range from
Fair/Light
Medium
Dark/Deep
Neutral
Combination
Tips and Tools for Flawless Foundation Application
For best results, primer and foundation should be applied to clean skin following a moisturizer. Primer and foundation can be applied using the following methods:
Tip of the Ring Finger: Use the ring finger has a delicate touch to prevent unnecessary pulling or tugging of the skin.
Makeup Sponge: A sponge can be slightly damp and used to gently apply foundation to areas of concern.
Foundation Brush: Applying foundation with a foundation brush saves on the amount of product used during the application, as well as providing a smooth finish and easy accessibility to areas around the eyes, nose, and lips to ensure a smooth, even finish.
Applying Foundation Primer and Foundation
Foundation primers can be applied to give the skin a supple appearance, discourage foundation from settling into the skin, and provide long-lasting foundation wear throughout the day.
Apply a small amount of primer evenly onto the skin and allow a minute to dry. Follow by placing foundation on areas that need coverage, which are often the T-zone areas, across the forehead and around the nose and mouth, which has a tendency to develop minor imperfections. Blend primer and/or foundation from the middle of the face in an upward and outward direction; but, be careful not to pull on the skin, which can cause irritation and redness. Once the desired amount of coverage is reached, finish by applying a powder of choice to set the foundation, smoothing in a light downward direction for the best finish.
Identifying Special Properties of a Foundation
Target specific skin concerns with special properties available in foundations. Special properties are formulated to complement specific skin types for the most beneficial results. When looking for special properties in foundations and primers, be sure to always refer to product information. Each formulation may vary depending on the manufacturer and ingredients. For individual skin types, special properties can include benefits that help to attain the desired results. A list of common special properties is below to help users find the perfect match.
Oil Free: No plant or mineral oils are used; however, it may contain synthetic oils. Check the label on particular products for more information.
Hydrating: Hydrating properties offer an extra boost of moisture to quench dry, dehydrated skin types.
Non-Comedogenic: Properties/ingredients do not clog pores. Non-comedogenic is perfect for sensitive, normal, oil-prone and combination skin types.
Extended Wear: Formulation for foundation designed for extended wear sets with a lasting, smudge proof finish.
Highlighting: Highlighting means that the product contains ingredients to illuminate skin for a healthy glow.
Anti-Aging: Anti-aging products contain individual anti-aging treatments to concentrate on specific anti-aging concerns. Certain products may vary according to specified benefits. Anti-aging products are formulated with ingredients designed to target fine lines, wrinkles, and age spots, improve skin elasticity. Users should refer to the product label for more information.
Find Foundation on eBay
Now that you know which features to look for in a foundation product and the tools to apply them, it's time to start shopping. Remember, more than 90 percent of the products sold on eBay are new and unused. Find the perfect foundation with ease on eBay through convenient search methods. Purchase foundation products and choose from a large variety of cosmetic brands at an affordable price with peace of mind and safety and reassurance from eBay, as well as the added benefit of free shipping from many eBay retailers, all from the comfort of the home, office, or even a mobile phone.
To begin browsing, simply go to the
Health & Beauty
portal, located through the Categories listing on the top left portion of each eBay page, and select the
Makeup
tab. The Makeup categories tab lists a selection of
Face
and
Foundation
options, as well as
Makeup Tools & Accessories
to use for the perfect cosmetic application. Foundation products can be further narrowed down, if preferred, through thecategories box, also located on the left side, which allows users to refine their search by brand, type, special properties, and more.
If you already have a specific foundation product in mind, a convenient
Keyword Search
can be entered at the top of each eBay page. Using the keyword search allows specific entries and listing titles to be manually entered. For example, if you're looking to find compact foundation, type "compact" (without quotation marks) into the Search box. eBay lists results that can then be narrowed down if desired.
Visit the
eBay Search Tips
page for more tips on searching with keywords. If you are unable to locate an exact item, try shopping eBay Stores, telling the eBay Community by creating a post on Want It Now, or saving a search on
My eBay
and eBay emails you directly when a match becomes available.
Use eBay to Buy Foundation With Confidence
Before making a foundation purchase, take a few extra moments to make sure to carefully read the details in the item's listings. When interested in a particular foundation product on eBay, learn as much information about the foundation as possible, including shade, size, benefits, and expiration date. Additionally, it's important to research the seller. Most sellers include several pictures of the item, taken from different angles and distances. Take the time to look at these pictures to get a good visual of the condition and shades. For good measure, it's important to learn how eBay and PayPal protect you, in the event that a problem arises.
Know the Purchase
Carefully read the details in item listings and figure delivery costs into the final price. If purchasing a higher priced item, be sure to inquire about insurance and shipping information. The seller may cover the insurance and shipping cost (if there is any). If at any time you are interested in more information about a particular product, a link to simply "Ask seller a question" can be selected under the seller's profile. Always make sure to complete your transaction on eBay (with a bid, Buy It Now, or Best Offer). Transactions conducted outside of eBay are not covered by
eBay protection programs
. Never pay for your eBay item using instant cash wire transfer services through Western Union or MoneyGram. These payment methods are unsafe when paying someone you do not know. In the unlikely event that an item is not received or it is not as described,
eBay Buyer Protection
will cover your purchase price plus original shipping.
Know the Seller
Research the seller to feel confident and secure about every transaction. What is the seller's Feedback rating? How many transactions have they completed? What percentage of positive responses do they have? What do buyers say in their Feedback? Did the seller receive praise? Most top eBay sellers operate like retail stores and have return policies. Do they offer a money-back guarantee? Is free shipping available? What are the terms and conditions? By answering these questions, buyers can feel confident in the transaction and shopping experience, as well as with the foundation product.
Conclusion
A wide array of brand name foundation is available through eBay at a discounted price. By knowing what type of foundation is preferred for the consistency, texture, and finish, users can get the coverage and look desired. Users should feel confidant in the foundation product, knowing that they've purchased the right product for their skin type. Additionally, users should use the appropriate tools to apply foundation and learn how to effectively apply the product such that it shows off their beautiful complexions. And, finally, buyers should not only feel confident about selecting and applying foundation products but also about purchasing them on eBay. By researching the foundation products, the seller, and eBay's protection programs, buyers are able to rest assured that they not only got a great deal but also look fabulous.