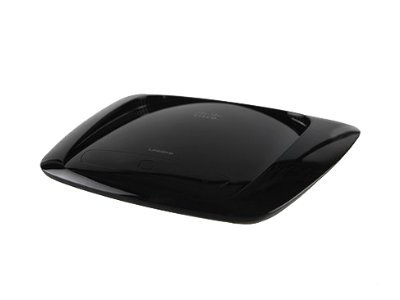 For many people, having high-speed Internet connectivity at home is an absolute imperative. Whether online access is needed for work, shopping, research, or for school, you need to have the right equipment that meets your needs. One item you may need is a router, a small device that allows connection between several networks and multiple devices. If you are in the market for a router, Linksys is a proven and popular supplier. Before selecting a router, however, you should familiarize yourself with router basics, key features, and Linksys' various model routers. You can shop at large retailers, computer, or networking speciality stores, or you can search online for a Linksys router. However, smart shoppers know that they can always turn to eBay to find a comprehensive selection of Linksys routers available at any time, day or night.
Understand Why You Need a Router
Routers are useful but optional pieces of equipment. The main advantage to a router is that it allows you to operate more than one computer or other connected device simultaneously, without having to buy separate Internet service plans for each device. This is a great advantage if your household has multiple users who need to be online at the same time. In addition, routers provide wireless connectivity for all your devices, including laptops, tablets, smartphones, and more. Finally, routers can add another layer of security to your online connection.
It is important to note that routers serve different functions than modems. A modem transmits information with your Internet Service Provider. A router can connect to a modem to provide Internet access to multiple devices. Some routers have built-in modems, but not all have this feature.
Know Key Router Features
When shopping for a Linksys router, it is a good idea to understand common router terminology and features. That way, you can define what you need and make an educated purchase decision.
Feature

Description

Dual-Band

Transfers radio information over two frequencies (2.4GHz and 5GHz)

Increases bandwidth

Coverage or Range

Defines distance a device can be away from a router while still functioning

Can be extended via an aftermarket antenna

Gigabit and USB Ports

Allow plug-in of devices, such as printers

Support device sharing across the network

Speed

Higher speeds support faster Internet access and shorter download times
These key features affect modem performance and pricing. More functionally-rich models typically carry higher price tags.
Learn About Linksys Router Offerings
Linksys has been a pioneer in the field of wireless connectivity since its founding in 1988. In 2003, Linksys was acquired by Cisco, who subsequently sold its Linksys assets to Belkin in 2013. Throughout these shifts, the familiar Linksys brand name has continued to endure.
Linksys offers a comprehensive line of networking products, which allow people at home and work to stay connected. Several Linksys routers are "Wireless N" devices, which means they support the Institute of Electrical and Electronics Engineers (IEEE) 802.11n standard and offer higher throughput and faster performance.
In addition, some Linksys modems achieve the 802.11ac standard, which was developed for optimization of video. This technology is especially valuable to those who participate in gaming, enjoy HD video, or households that have high levels of Internet consumption.
Router

Select Features

Linksys Smart Wi-Fi Router EA6700 Dual-Band N450 +AC1300 HD Video Pro

Approximately 3x speed of Wireless N

HD Video streaming

1 USB 3.0 port, 1 USB 2.0 port, and 4 gigabit ethernet ports

Linksys Smart Wi-Fi router EA6500 Dual-Band AC Router with Gigabit and 2x USB

Meets IEEE 802.11ac standard

SpeedBoost technology

Optional cloud platform

Linksys Smart Wi-Fi Router EA6300 Dual-Band N300+AC687 Advanced Multimedia

Approximately 3x speed of Wireless N

Smart Wi-Fi apps

1 USB 3.0 port and 4 gigabit ethernet ports

Linksys Smart Wi-Fi Router EA4500 Dual-Band N900 Router with Gigabit and USB

Ultra-fast wireless transfer rates

Gigabit ethernet ports

Antenna array drives top range

Linksys Smart Wi-Fi Router EA3500 Dual-Band N750 Router with Gigabit and USB

Superior range via enhanced antenna array

High speed

Gigabit ethernet and USB ports

Linksys Smart Wi-Fi Router EA2700 Dual-Band N600 Router with Gigabit

Simultaneous dual band to minimize network interference

Extended range

Gigabit ethernet ports

Linksys Wi-Fi Router EA4200 Dual-Band N Router

Gigabit ethernet 4-port switch

USB port for shared storage

Fast speed

USB port for shared storage

Simultaneous dual-band

Gigabit ethernet 4-port switch

USB port

Built-in media server

Simultaneous dual-band N

Additional antenna for extended coverage

Ethernet 4-port switch

Wireless-N selectable dual band

Gigabit ethernet 4-port switch

Additional antenna

Linksys Wi-Fi Router E1500 Wireless-N Router With SpeedBoost

Wirless-N

Ethernet 4-port switch

SpeedBoost for improved signal strength

Wireless-N

Ethernet 4-port switch

High speed

Wireless-N

Ethernet 4-port switch

Linksys Wi-Fi Router E900 Router N300 Router

High speed

Reliable range

Four ethernet ports

Wireless-N connectivity

Industrial-strength security

Easy to add shared storage

WRT 120NL Wireless-N Router

Wireless-N speed

Allows shared Internet connection among several computers

Easy to install

Provides wireless network connectivity

Push-button setup

Security encryption
Linksys offers a line of "Smart Wi-Fi" routers, which gives you control over connected devices via a selection of smart apps and tools. This gives you a great opportunity to manage your home network at any time from wherever you are with your mobile device. You can also effortlessly manage other key functions, such as giving guests network access or implementing parental controls. Several Linksys router models support Smart Wi-Fi, and a required firmware upgrade is available for free via Linksys.
Get Familiar With Other Linksys Products
Linksys offers many other products to enhance your routers and improve your home network performance. These include Wi-Fi USB adapters, universal Wi-Fi media connectors , wireless cameras , switches,network cables, cable modems, and many more. In addition, Linksys offers home automation and Internet phone products, along with bundled products to create a truly connected home solution.
How to Shop for a Linksys Router on eBay
Smart shoppers know that turning to eBay can yield great deals on all kinds of networking equipment, including Linksys routers. eBay also provides a simple shopping experience. To get started, click on any page of the eBay website and input descriptive keywords in the search bar. For example, try a broad search on " Linksys routers" to get a broad selection of items. When you are ready to explore specific models, search for the " Linksys Wi-Fi Router E3200 Dual-Band N Router " or the " Linksys Smart Wi-Fi Router EA3500 Dual-Band N750 Router with Gigabit and USB ." Because eBay's network of global sellers posts new listings around the clock, it is a good practice to check back over the span of a few days to make sure you get the best price possible on the router you are seeking.
Conclusion
Having high-speed Internet access at home is a necessity for many individuals and families. One optional, but helpful, device is a router, which delivers information from multiple networks to multiple devices. That means a family or household with several laptops, tablets, smartphones, or wired devices, such as smart TVs or gaming consoles, can use the same wireless Internet connection simultaneously. This saves money and boosts productivity at the same time. When router shopping, explore router options from Linksys, a pioneer in wireless networking since the 1980s. Getting familiar with essential router features and the scope of Linksys' model offerings can help you make an educated buying decision. When you are ready to buy your router, you visit eBay for a wide selection of Linksys routers at affordable prices.