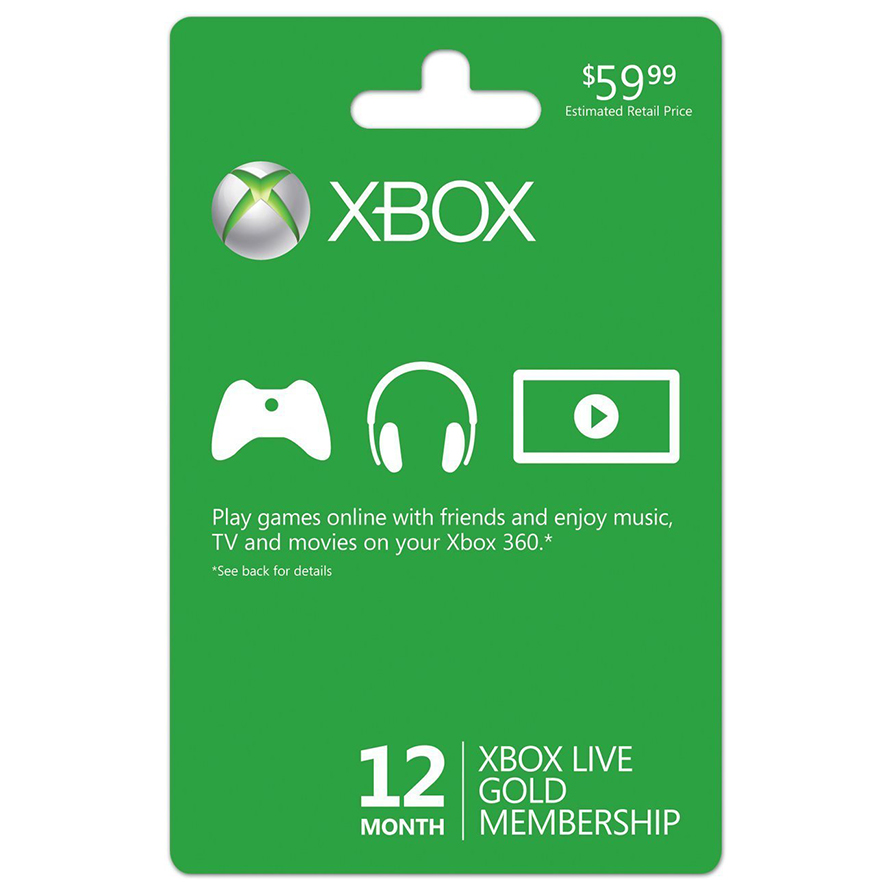 The Xbox 360 is a seventh generation gaming console released by Microsoft as a follow up to the successful Xbox console, in competition with the Nintendo Wii and Sony Playstation 3. One of the console's most attractive features is its online capabilities that include online gaming and the ability to shop, download classic video games, new game demos, albums, movies, and more. The various online aspects of theXbox 360 make the console an all-around media tool that can stream your favorite playlists and television shows at the push of a button. But Xbox 360 gamers will of course be focused on the online gaming, which means having a membership to Xbox Live.

Online Gaming
Online gaming, especially on the PC, has been around for decades. As technology has advanced in the modern age, the capabilities of online gaming have expanded to the point where massively popular games such as World of Warcraft, are centered entirely on online play. Last year the top five online gaming companies pulled in a combined $2 billion, indicating just how important online gaming is to current and future gaming consoles.
Today, almost any game released will feature some type of online play or downloadable content, but there are several genres of games that are especially popular if not explicitly geared toward online play. World of Warcraft, for example, is what is known as a massive multiplayer online role-playing game (MMORPG). Role-playing games (RPGs) generally feature the player controlling a character in a large world where they can collect weapons and items, gain experience points, and develop various aspects of their character as they see fit. In an MMORPG, every character the play encounters is the avatar of another player somewhere else in the world. Online gamers can fight each other in hopes of stealing items and weapons, or team up in large parties and go on quests together to gain experience as a party.
The Call of Duty and Halo series, exclusive to the Xbox 360 console, are examples of games that excel at online play. While both games feature campaign stories and other modes, the online play is what keeps users coming back for more. Prior to online play, first person shooter games did not have much replay value. Now players speed through the story mode and spend the majority of their time online, competing against friends and players all over the world. Global online tournaments even offer cash prizes to winners.
Another of the genres that works well online is sports games. Similar to shooters, sports video games sometimes suffer from lack of replay value, as players who master the game can easily beat the computer even on the highest difficulties. Online play allows for more intense competition as each person you connect with will have strategies and styles of play completely different from one another, simulating the unpredictability of actual sports competitions. Real life athletes will even use social media platforms to challenge their fans to online matchups.

XBOX Live Memberships
Xbox Live Free is the basic level of online gaming offered by Microsoft. Xbox Live Free users can enjoy features including voice chat, the game room, use of Internet Explorer, and other live events. However, there are a host of features that can only be used by Xbox Live Gold members.
Gold members can use the unique Xbox party chat to communicate with dozens of players at the same time. Video Kinect allows Gold members to use video chat and Skype. They can purchase and download music from a library of more than 30 million tracks, and many video games will allow players to replace its in game soundtrack with their own playlist, so they can enjoy their favorite songs while gaming online with their friends. A number of features, social networking services, and other television and entertainment services are exclusive to Xbox Live Gold members, but the premier feature is of course the online gaming capabilities.

Popular Online XBOX 360 Games
| Title | Description | Online Play |
| --- | --- | --- |
| Call of Duty: Black Ops II, Call of Duty: Modern Warfare III, Call of Duty: Black Ops I | First- and third-person shooter games that feature classic, modern, and science fiction warfare simulations. Black Ops II was the most popular online game in 2012, with its predecessors both ranking in the top five. | Three or more online teams can compete against one another or four players can join into a co-op mission together. New match making technology makes sure players of comparable skills are matched up together. |
| | A science fiction shooter game chronicling the ongoing intergalactic war between humanity and an alien race known as the Covenant. | A number of online modes offered, including the main story mode that can be played online with up to four players at once. |
| | A deceptively simple game where players create homes and buildings out of blocks while exploring their surroundings for items and building materials. | In contrast to violent shooters and state of the art graphics, Minecraft's open world experience drew nearly half a million users to the online platform within 24 hours of release. |
| | The leading European football video game franchise features unprecedented graphics and an astonishingly realistic game engine, making this one of the most addicting sports video games of all time. | More than fifty thousand unique users play FIFA 2013 every day, and the previous year's installments still draw thousands of players. |
| | American football does not trail the FIFA franchise by much, providing users to compete as their favorite NFL teams and players as well as classic teams and hall of fame players. | The unique Connected Career mode allows users to become a coach or individual player and play an entire career alongside or against users all around the world. |
| NBA 2K12, NBA 2K13 | The 2K series has been the premier basketball video game series for several years, and continues to improve its art direction and gameplay mechanics with every release. | Connect with up to twenty nine players and you can enjoy the unique experience of the Online Association mode, where you play as a single team over multiple seasons, each of which can last as long as several months. |
| Grand Theft Auto IV | The Grand Theft Auto series takes its controversial gameplay to South Beach in this 1980s edition of the series. | A number of mini games are available for online play, as is the ever popular "free roam" play the GTA series is known for, made all the more chaotic with up to eight players wreaking havoc at once. |

Buying XBOX Live Gold Memberships on eBay
Xbox, Microsoft, and eBay offer Xbox Live Gold membership cards for twelve months of service. Special deals and offers can sometimes be found, especially on eBay. Keep an eye out for these and other items as you browse through the Prepaid Gaming Card section on the site. In addition to the Xbox Live Gold membership card, look for special cards offering points, and even prepaid card bundles that will give you access to items such as a wireless keyboard and gaming headset for your device. Also remember that if you are just giving Xbox Live Gold a test run to see if it is the gaming service for you, it is possible to purchase month-long subscriptions that will allow you to test the waters. Just be warned it is hard to go back once you experience the rich gaming environment that this online service offers.

Conclusion
Xbox Live Gold will give you access to the type of gaming experience you never thought possible, and is necessary if you want to take gaming on the Xbox 360 to the next level. You will find great deals, including items that are below list price, so be sure to browse before settling on a purchase. Remember that you can even arrange your search results by the lowest listed price in order to gain instant access to the cheapest subscription available on the site.