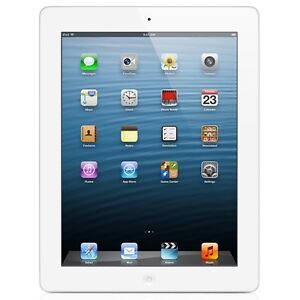 Computer savvy and electronic novices alike enjoy the sleek, easy-to-use function of a tablet. Portable, flat screen computers, tablets are a great piece of equipment for those with busy lifestyles who want the best technology at their fingertips. With so many on the market, buyers often feel confused about which tablet is right for their lifestyle. Before shopping for an iPad, Samsung Galaxy, Motorola XOOM, or any other model, consumers should evaluate their tablet needs. Some shoppers want considerable storage for music and videos while other users mainly want a tablet to read the daily newspaper. Learning about the different functions available with each brand can help consumers educate themselves on how to buy a tablet.

Learn About Tablets
A tablet is a small, portable computer which relies on a flat touchscreen design instead of a keyboard and mouse. Larger than a cell phone but smaller than most laptop computers, tablets generally weigh about one to three pounds. A typical tablet allows the user to browse the Internet, play games, listen to music, take videos and pictures, download applications, store information, keep a calendar, watch television and movies, and read books, magazines, and newspapers. The functions of a tablet vary from brand to brand. Most have a battery life of five to ten hours.
Many people buy tablets to check email, plan their schedule, read, and use the vast applications that are available as options. Tablets are great for commuters who take the train, people who travel frequently, and individuals who are often on the go. Parents also like to share tablets with their children because there are numerous downloadable games for kids to play.
Choose a Tablet Operating System
Like PCs and Macs, various tablets run on unique operating systems. The Apple iPad uses the iOS, which is the same platform as the iPhone. The design and setup are very similar except the iOS for the iPad is designed for the device's larger screen. The iOS boasts over 200,000 applications and many consumers enjoy its simplistic interface.
The iOS' major contender is the Android operating system, which is broken up into the Honeycomb and the Ice Cream Sandwich versions. Honeycomb is used on the Motorola XOOM, Thrive by Toshiba, and the Samsung Galaxy Tab 10.1, while the Asus Transformer Prime uses the Ice Cream Sandwich operating system. The advances in the Ice Cream Sandwich version include a sharper picture, facial recognition software, and customizable home screens. Both are designed to work with an Android mobile phone and Google applications, like Gmail and Google Maps.
Additionally, consumers can choose the Blackberry Tablet OS for the Blackberry Playbook. It synchronizes with a Blackberry cellular phone and works well for business use. The Windows 7 OS can be found on the Lenovo IdeaPad and the Asus Slate Eee Slate. This operating system is perfect for PC users who synchronize their tablet with their home computer, and it allows for quick access to Microsoft Office data.
Tablets with Wireless Internet or a Cellular Plan
Most tablets can connect to the Internet via Wi-Fi. This means consumers need to be in a place where a usable wireless connection is available to browse the Internet and check email. Having a tablet with a cellular plan means buyers will pay for a monthly plan but can use the Internet anywhere without having to connect to wireless. Many tablets come with an available 3G or 4G data plan through providers like Verizon and AT&T. The price of the data plan varies between devices and service providers.
The data plan tablets are naturally more expensive due to both upfront and monthly costs. Buyers should carefully review their needs before buying a tablet that requires a data plan. For those who are planning to use their tablet mostly at home or in an office where a wireless connection is readily available may not need a data plan. On the other hand, consumers who are often on the go and require Internet access in many different locations should consider purchasing a tablet with a data plan.
Tablet Screen Size and Resolution
There is no standardization of tablet screen size across different brands. Users can find can small 7-inch tablets or much larger 12-inch tablets. These measurements refer to the height of the screen not the entire tablet. Buyers looking to watch a lot of television or movies on their tablet or play high resolution games should look to buy a larger tablet like an Apple iPad, Toshiba Thrive, Samsung Galaxy Tab 10.1, or Asus Eee Slate, which are all 9.5 inches or larger. For those who plan to use their tablet mostly to check email, listen to music, and surf the web might consider a screen size of 7 or 8 inches, like a Blackberry PlayBook, HTC Flyer, or Nook Tablet. Typically, the larger the screen size, the heftier the price tag will be.
When shopping for a tablet, also consider screen resolution. A clear, sharp picture is essential for e-reading, game playing, and watching movies. Look for at least a 1024 x 600 pixels screen for a 7-inch screen and 1280 x 800 pixels for a 10-inch screen. If buyers are only looking to use their tablet for basic functions such as email, a lower grade screen is acceptable. The iPad, Sony Tablet S, and the Samsung Series have some of the highest resolutions on the market
Tablet Storage Capacity
These small computers can hold a lot of data. Consumers can store their photographs, videos, music, movies, games, applications, personal data, and more on the hard drive of certain tablets. However, different tablets will have different capabilities; some do not hold photos or videos while others won't hold movies or music. Typical storage capacities include 4 GB, 8 GB, 16 GB, 32 GB, and 64 GB. Many tablets are available for each storage capacity. For example, the Coby Kryos 7024 can be bought with 4 GB, 8 GB, 16 GB, or 32 GB. In general the higher the storage capacity, the higher the price will be. Tablets that are primarily designed for e-reading, like the Nook Tablet and the Amazon Kindle Fire, are only available with 8 GB or 16 GB of storage.
When purchasing a tablet, buyers should evaluate their storage needs. Consumers with a giant music collection might want a 64 GB iPad; individuals can buy music from iTunes directly from their tablet and store thousands of songs. However, consumers with limited storage needs might not want to spend the extra money for extra gigabytes. An 8 GB Android tablet is a great option for those with minimal storage needs.
Tablet Brands
The first major tablet to hit the market was the Apple iPad, but today's consumers can choose from literally dozens of tablets. With different operating systems, different sizes, and various functionalities, choosing the right tablet to suit each buyer's needs can seem daunting. Furthermore, manufacturers often reboot their products, featuring new versions of older models relatively frequently. The wide variety of tablets on the market means that a tablet is out there for everyone. Some are made specifically for business, like the HP Slate, while others are more geared towards readers. Finding the right tablet means analyzing personal needs.
When purchasing a tablet, also keep in mind that technology changes rapidly and new versions of existing tablet models hit the market quite frequently. Consumers will find different "generations" of an iPad or various sizes of the Samsung Galaxy Tab. Purchasing an older model will save some money but consumers compromise getting the most innovative advances.
Here is a quick look at some major tablet brands:
| Brand | Data Plan | Apps | Storage Size | OS | Size (in) |
| --- | --- | --- | --- | --- | --- |
| iPad | Yes | 200,000+ | 16 GB - 64 GB | iOS | 9.5 |
| Motorola Xoom | Yes | 500+ | 32 GB | Android | 10.1 |
| Nook Tablet | No | 1,000+ | 8 GB - 16 GB | Android | 7.0 |
| Samsung Galaxy Tab | Yes | 500+ | 8 GB - 64 GB | Android | 7 - 10.1 |
| Amazon Kindle Fire | No | 3,000+ | 8 GB -16 GB | Android | 7.0 |
| Blackberry PlayBook | Yes | 10,000 | 16 GB - 64 GB | Blackberry OS | 7.0 |
| Asus Eee Slate EP121 | Yes | 5,000+ | 32 GB - 64 GB | Windows 7 | 12.0 |
| HTC Flyer 7 | Yes | 500+ | 32 GB | Android | 7.0 |
This is merely a small sampling of a large tablet market. Consumers can see that the size, storage capacity, number of applications, and operating system varies between every brand. Some buyers might want a smaller tablet, like a Kindle Fire, while others prefer tablets that are similarly sized to a small laptop, like an Asus Eee Slate EP121. Buyers who love applications might spring for the iPad, while the next buyer may not desire this feature. Reviewing and listing individual needs can help consumers find the right tablet.
Buying a New or Used Tablet
Shoppers can find tablets in electronic stores, computer stores, brand-specific locations, through online retailers, and Internet auction sites like eBay. Some people prefer to hold a prospective purchase in their hands before buying to get a feel for the weight and usability of the tablet. Others enjoy the convenience and ease of buying online. Budget-conscious shoppers can find used tablets or older models to achieve considerable savings. However, tech-savvy individuals might want to stay on top of the ever-changing electronics market by purchasing the latest in tablet technology.
on eBay
You can find literally thousands of new and used tablets for sale on eBay. First, enter keywords in the search box located at the top of the page, such as "BlackBerry Playbook." Alternatively, some people like to browse through the individual category pages. Click Electronics, and then select Computers, Tablets & Networking. Users can narrow down their search by entering the iPad / Tablet / eBook Readers or iPad / Tablet / eBook Accessories portal.
Next, learn about the tablet you found by carefully reviewing the item description, terms of sale, and photographs. Make sure you factor in all shipping costs and be certain whether you are buying a new or used item. Most sellers have return policies and some many offer free shipping. Review the seller's feedback scores and feel free to Ask the Sellera question.
Once you've found the perfect tablet, Bid on the auction or purchase it instantly with the Buy it Now feature. Once you've won the auction, hit "Pay Now" to pay for your tablet with PayPal.
In the unlikely event your item doesn't arrive or it doesn't come as described, eBay protects all its buyers through eBay Buyer Protection. All purchase and shipping costs are refunded to the buyer if a qualifying item is purchased and no resolution can be achieved between the buyer and seller.
Conclusion
Buying a new or used table doesn't have to be stressful. Nor do buyers have to break the bank to purchase a practical and useful tablet. Consumers should consider their current computers and mobile phone operating systems. Certain tablet operating systems sync with other types of technology; many users like to have their different devices link up. Many buyers are satisfied with choosing a tablet which only connects to wireless Internet while other consumers are intent on purchasing a cellular plan to use their tablet anywhere. Buyers should also look into the right screen size and resolution for their individual needs. Lastly, compare various brands to do some smart, educated shopping.

---

We did not produce this video. Please exercise caution and common sense when using the videos. It is your responsibility to evaluate the accuracy or usefulness of the videos. We are not affiliated with the producers of these videos and do not warrant and are not responsible for the accuracy or reliability of any statement made or implied in the videos. Under no circumstances will we be liable for any loss or damage caused by your reliance on any video. Any references to a specific individual, commercial product or brand do not constitute or imply endorsement or sponsorship of eBay by that individual or brand or their affiliation with eBay.