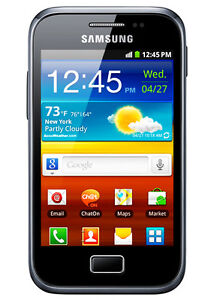 Early smartphones aimed to combine the features of mobile phones and personal digital assistants (PDAs) into one convenient package. Today's smartphones, however, have increased their functionality in a variety of useful and entertaining ways. This has led to a vast array of options available from which users can choose when searching for their perfect smartphone. Smartphone service providers carry a range of options and tiers of service, so it is important to research the features of a phone before deciding which phone and service to buy.
Smartphone Options
When researching which smartphone to purchase, buyers are confronted with a multitude of functional and aesthetic choices from which to choose. With so many options available, buyers should prioritize which functions and features are the most important to them, then use those priorities as a guide in making their final buying decision.
Smartphone Operating Systems
Operating systems (OS) on smartphones are impossible to change unlike the operating systems available on computers, so it's essential to consider a smartphone's OS before purchasing. The OS determines the variety of apps available to use and the overall functionality of a smartphone. OS providers include the WebOS, Blackberry, Symbian, Google Android, Windows Phone, iPhone OS, and more. Before making a purchase, users should search for apps that would be available to upload with a particular OS and the details of what the OS provides in a smartphone's product description.
Smartphone Storage
Advances in technology have led to smartphones with increased storage capacities which could be used to store photos, music, videos, and other data. Storage is normally measured in megabytes (MB) or gigabytes (GB). Depending on the manufacturer, storage capacities could be limited to the phone's built-in storage or could be expandable. Expandable storage capacities utilize memory cards that increase storage and create an easy way to transfer content between two phones without having to use a computer. Memory card slots could use either a common microSD memory card or a proprietary card specifically developed by a manufacturer for use with its smartphones. When researching smartphone storage capacities, buyers should consider whether they would like the option to expand memory themselves and if they want to be able to use universal memory cards.
Smartphone Batteries
Smartphones are essentially mini laptops that require a lot more power than their predecessors, the PDA and cell phone. Most smartphones run on lithium-ion batteries, ranging from 780mAh and above, which have a limited number of charge and discharge cycles. Once this limit is reached, a battery can progressively diminish to below 50 percent of its capacity when new.
How easy it is to replace batteries is something that buyers should consider when purchasing a new smartphone. Some manufacturers use batteries that can be replaced, while others use built in batteries that are not removable by the user and must be serviced by the manufacturer, sometimes with a fee. Built-in batteries allow a phone to be developed with a slim design that buyers might value more than the ability to replace a removable battery, so they might favor the built-in battery choice. Other buyers might favor the ability to replace the battery and will make a concession on form to purchase a wider smartphone with a replaceable battery.
Smartphone Forms
In the smartphone realm, a form factor refers to the physical style of the device. Buyers should seriously consider how the style will impact usability when weighing their purchasing options.
| Form Factor | Style Details |
| --- | --- |
| The Slab or Slate | Flat, rectangular screen with large touchscreen; this style contains no hinges, slides, or keyboards, so it is the thinnest style available |
| The Landscape QWERTY Slider | Contains a full QWERTY keyboard slider that is retractable; when using the keyboard, the phone is held lengthwise |
| The Portrait QWERTY | Contains a QWERTY keyboard mounted on the face of the device, often with a small screen located above it |
| The Portrait QWERTY Slider | Similar to the Portrait QWERTY, this style features a keyboard slider that extends from the bottom of the device |
| Clamshell/Flip Phone | Contains a hinge to allow the phone to be opened and closed to create a smaller size when the phone is not in use |
| Candybar/Block Phone | A cuboid shaped phone that has no moving parts except for the keys on the keypad |
The form factor greatly influences the size of a smartphone's screen. If viewing the screen is a high priority for a buyer, a slab, slate, or landscape QWERTY phone would be the option that provides the largest screen size for the buyer.
Smartphone Screens
The size and style of smartphone screens are two of the major features that distinguish smartphones from their more primitive predecessors. Screens can reach 4.5 inches or more, increasing users' ability to view text-heavy web pages with ease. The larger the screen size, the less scrolling will be needed when browsing the Internet on a smartphone. Screens with higher pixel density create a finer image, so compare the pixel density of phones when researching a purchase. Pixel density is measured in pixels per inch (ppi), with higher resolution achieved with an increased ppi.
Many smartphones utilize touchscreen technology which allows users to activate commands simply by touching the smartphone's screen. Capacitive touchscreens function by creating a small electrical charge which is transmitted between a user's finger and the screen as the screen is touched, and they are highly responsive. Resistive touchscreens, on the other hand, employ two thin layers of metal under the glass of a smartphone which identify the location of data and collect the data when the screen is touched. Resistive touchscreens are a little less responsive than capacitive screens, so more pressure is needed to active commands.
Smartphone Cameras
Smartphone cameras allow users a convenient way to record photos and videos of the moments of their lives. Camera resolution is measured in megapixels with increases in megapixels providing a finer resolution. Automatic camera settings allow a user to point and shoot any image, but for users who would like more control over image quality, a number of manual settings are nice to have available on a smartphone. A white balance setting helps in correcting color under different light sources, such as fluorescent or daytime light, while exposure settings allow users to adjust the amount of light that is exposed in challenging light settings, such as candlelight or nighttime scenes. Buyers should also look for cameras that will recognize the difference in orientation that is produced when the camera is held vertically (portrait shots) or horizontally (landscape shots).
Smartphone Connectivity
The connectivity of a smartphone refers to the wireless signal the phone uses and depends greatly on which carrier a buyer chooses. When sourcing potential purchases, buyers should look at the options specific carriers offer before settling on a final purchasing decision. Some smartphones operate on 2 G, 3 G, or 4 G wireless signals which determine data transfer rates and rely on receiving the signal from wireless providers according to the plan a buyer chooses. Bluetooth - enabled smartphones can also allow users to connect with other devices within a local network using Bluetooth technology.
Smartphone Features
Smartphones can come with a number of built-in features depending on the model type. Look for a calendar feature to easily add important events and reminders on a smartphone. Text messaging and email access features allow users to communicate with others while on the go. Use a smartphone as an entertainment device with Mobile TV Capable, MP 3 Player, and Video Streaming features. GPS features allow users to easily find locations while traveling. Speakerphone and Voice Activated Dialing features free the user from having to hold the smartphone and are particularly handy when driving. Headphone input features allow the user to hook up a headset to listen to calls, music, or video, hands free. Hearing impaired users should look for TTY Compatible features that utilize special hearing impaired software. From the different features available from smartphones, users can find a perfect model that suits their work, lifestyle, and entertainment needs.
Buying a Smartphone
Smartphone buyers can source their smartphones and accessories from a number of different outlets when it is time to make their purchase. Wireless service providers sell phones that are compatible with their service plans. Electronic stores and mass retailers often have smartphones available in their electronics departments both online and at their local stores. Smartphone brand manufacturers have online stores and exclusive specialty stores located in many large market areas. eBay ' s Cellphones and Smartphones Marketplace is a great place to start to find the wide range of smartphone possibilities that will match any user's requirements.
Buying a Smartphone on eBay
eBay is a safe and easy forum to find a multitude of smartphones and accessories. The first step in using eBay is to register to create an account and username. eBay buyers can then search the eBay marketplace by employing relevant keywords associated to their search, like smartphone brand names, memory capacity, specific features, or color. For continuous access to auctions and offerings, use eBay mobile apps to bid and converse with sellers from a mobile device.
To ensure that a purchase transaction goes smoothly, eBay buyers should research the smartphone product offering, the potential seller's history, and the purchase protections that are provided by eBay and PayPal, eBay's preferred payment method.
Product Listing Research
Product listings should be highly detailed descriptions of what a buyer should expect of a smartphone's specifications, condition, what's included in the purchase, and more. If buyers need more clarification, they should contact the seller through the "Ask seller a question" option located at the bottom of each listing. Make sure to consider the added payment for shipping that will be applied to the final cost of an auction when placing any bids. Shipping and insurance charges should be explained thoroughly within the product description.
eBay Seller Research
eBay's Feedback Rating System makes it simple to access a seller's track record and make an informed purchase. eBay's rating system is based on feedback from buyers and sellers depending on the satisfaction of completed transactions. Buyers should closely look at the transaction volume sellers have completed and detailed comments from fellow buyers that can provide clarification on why the seller might not have received 100% positive feedback. Look at the seller's terms, return policies, and conditions. Finally, always keep a purchase transaction within eBay.
eBay and PayPal Protections
eBay and PayPal provide a number of protections to ensure the success of transactions. The eBay Security Center lists what policies eBay has in place and is the first place to look to understand buyer protections. See how to use PayPal before bidding on a seller's listing to ensure there are no problems during the transaction process. If a problem should arise, follow recommendations outlined in the eBay Buyer Protection system to reach a fast resolution.
Conclusion
Smartphones can be used in a variety of ways to allow people to send and retrieve information, manage their lives, communicate with others, and access mobile entertainment. With so many options, buyers can find the smartphone purchasing process confusing. Learning about the styles, features, and capabilities of smartphones can help buyers narrow their focus and find the best possible smartphone options. Whether shopping locally, buying from a manufacturer or service provider, or using online marketplaces like eBay, buyers can easily purchase the smartphone that meets all of their requirements.