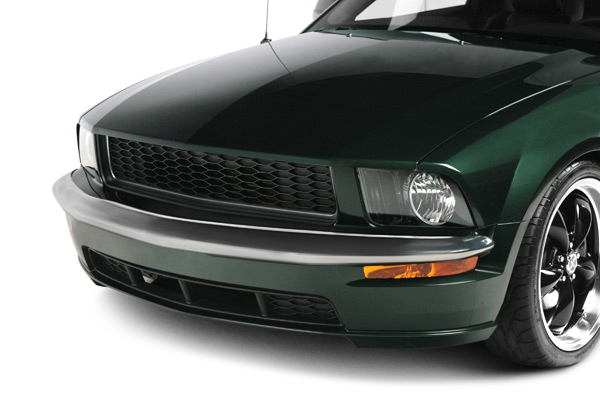 Some buyers who are looking for a car may wonder whether they can purchase a car from outside the USA and, while it is possible to purchase a car from outside of the United States and import it into the country for use, a great deal of preparation is necessary. Many automakers in Europe provide European delivery programs that offer buyers reduced price airfare and the opportunity to come pick their car up directly from the dealer. These programs offer reduced prices on vehicles and can be an affordable way for buyers to vacation in Europe, but there are many legal restrictions that must be taken into consideration before purchasing a car in another country. Any vehicle that is brought to the United States must meet the standards that have been set by both the Environmental Protection Agency (EPA) and the Department of Transportation (DOT). Additionally, the United States Department of Agriculture (USDA) requires that the vehicle's undercarriage must be thoroughly cleaned in order to avoid transmitting foreign soil into the country. It must also be declared to Customs and Border Protection (CBP) and proof of ownership must be presented at the time of declaration. This guide outlines the basics of European delivery programs and the logistics of legally importing a vehicle into the United States from abroad.
European Delivery Programs
Several European automakers offer incentive programs to encourage foreign consumers, especially those in North America, to come to their country to purchase a new car. These European manufacturers generally offer significantly lower prices for their vehicles than American retailers who sell these same foreign cars do. Oftentimes, these programs will include free or discounted airfare, and sometimes even discounted hotel prices. Buyers who participate in these programs are able to tour the factory and often travel around Europe in their new car after taking possession of it. These programs are often seen as an affordable way to take a European vacation and to drive in challenging new environments, such as on Germany's autobahns.
These programs are not available for European vehicles that are manufactured in North America, however. Additionally, similar programs do not yet exist in places like Japan despite the heavy presence of Japanese automobiles in the United States. One reason for this is that it is difficult to register a vehicle for operation in Japan because of the anti-congestion laws that are in place in major metropolitan areas. Additionally, Japanese steering wheels are located on the right side of the vehicle and traffic flows on the left side of the roads. This makes cars that are designed for use in the U.S. difficult to operate on Japanese streets and can cause hazards for drivers that are used to right-hand traffic. This is the same reason that European delivery programs are not available in Great Britain, as traffic flows on the left side of the road there as well.
Shipping a Car from Another Country
Before making shipping arrangements independently, buyers will need to check to see whether the manufacturer will take care of the shipping costs. If not, it will be necessary to find a shipping company to transport the new vehicle back to the U.S. When deciding which shipping company to use, buyers will need to consider the cost, the time it will take to deliver the automobile, and whether the shipping company aids in moving the car to and from the ports. Additionally, they will need to check to see whether their car insurance covers shipping. If it does not, separate shipping insurance can be purchased. When participating in a European delivery program or when abroad purchasing a car independently, buyers must be sure that no personal items are left in the car when it is taken to the port. Shipping companies often require this to prevent theft, and even items like floor mats should not be left in the vehicle. Buyers will need to document any previously existing marks or dings that may have been acquired since taking possession of the car, as this will ensure that any damages incurred during shipping will be easily identifiable.
Legal Forms and Requirements
There is a variety of governmental forms that needed to be completed before a car can be legally imported into the United States. The vehicle must comply with the safety and environmental standards set by the EPA and the DOT. It is also necessary to ensure that the vehicle's undercarriage has been thoroughly cleaned to avoid bringing foreign soil into the United States, along with all vehicles needing to be declared to CBP and proof of ownership needing to be presented at the time of declaration. Since the process of importing a vehicle is quite complex, it is possible to enlist the aid of a customs broker to help work through all of the logistics.
U.S. Safety and Environmental Standards
The United States Federal Government has specific safety and environmental standards to which vehicles driven in this country must adhere. Any vehicle that is purchased outside of the United States and that is over 25 years old is exempt from these requirements, though the buyer must still present the requisite EPA and DOT forms to the customs officer when claiming the car. The environmental regulations that have been set by the EPA set limits on the amount of vehicular emissions that are legally permissible. The DOT also has regulations for the safety standards of all vehicles. If a foreign vehicle being imported does not meet these safety standards, it must be modified to comply with all regulations. The National Highway Traffic Safety Administration (NHTSA) has a list of automotive enterprises willing to make these adjustments on imported vehicles on its website. Additionally, the EPA form and the DOT form that detail the requirements for importing vehicles can both be found on the U.S. CBP's website.
Customs Restrictions and Taxes
At the port of entry, buyers will have to fill out United States Customs and Border Protection Form 7501. Since the form is quite extensive, it is helpful to read the instructions before beginning to complete it. Along with the EPA Form, the DOT Form, and Form 7501, buyers will also need to present valid proof of ownership. It is essential to bring any documents relating to the vehicle along when declaring it. These documents include the certificate of title, the bill of sale, any registration paperwork, and any other pertinent forms. It is also necessary to have a letter or certificate from the manufacturer verifying that the vehicle is in line with EPA and DOT standards. If the vehicle that is being imported has not been in the buyer's possession for at least one year, it is necessary to pay duty on it. Duty for motorcycles is 2.4 percent, duty for trucks is 25 percent, and for all other automobiles, duty is 2.5 percent. The rate of payment is determined by the vehicle's purchase price or blue book value, and depending on the home state of the buyer, it may also be necessary to pay sales tax on the vehicle.
Working with a Customs Broker
The process of dealing with all of the governmental paperwork that is required to import a car can be difficult, so some people will choose to work with a customs broker to aid them in the process. For a fee, a customs broker will help them to deal with all of the necessary paperwork and will make sure that everything is in line when it is time to declare the vehicle to U.S. CBP. CBP offers a licensing program, so buyers should be sure to ask for verifiable credentials when searching for a broker with whom to work.
How to Buy a Car from Outside the U.S. on eBay
eBay's online marketplace offers listings for vehicles from all across the world. To find vehicles located in other countries, you can use the advanced search feature to narrow your search only to items found in a certain country. It is also possible to search through eBay's international websites, such as those for Germany and France.. One obstacle when using these sites is that they are in their native languages, though some Internet browsers have the capability to translate them automatically. If browsing all vehicles available on foreign eBay sites, it is helpful to know the word for "car" in different languages, such as "voiture" in French and "auto" in German. This will help to increase the relevancy of your search results. It is also possible to search for specific makes and models on these international sites.
It is important to note that the prices on these sites will be listed in foreign currency, so you have to be sure to take the exchange rate into consideration when choosing a vehicle. It is also helpful to look at a seller's feedback ratings, since a vehicle is a major purchase and the seller will need to be willing to accommodate your shipping arrangements. Most foreign sellers only ship within their own countries, so it will almost always be necessary to set up shipping arrangements independently. Some shipping websites will ask whether the purchase was made through eBay and will allow you to enter your eBay transaction information when making the shipping arrangements.
Conclusion
With the proper preparation and planning, it is more than possible to purchase a vehicle from outside of the USA. Several automakers in Europe offer European delivery programs, and these programs allow buyers to purchase vehicles directly from the manufacturer, which is often more inexpensive than buying from a retailer in the U.S. These programs also often include free or reduced airfare and sometimes come with reduced priced hotel rooms as well. Despite the prevalence of the Japanese automotive industry, similar programs do not exist in Japan because of the difficulty of registering vehicles for use in Japan and the fact that traffic flows on the left side of the road in that country. Sometimes European delivery programs arrange shipping back to the U.S., but sometimes this must be arranged independently. Shipping companies and cost estimates can be found online. It is important to consider the price, the length of time that it takes to ship, and whether they aid in transporting the vehicle to and from the port cities. Additionally, buyers will need to make sure that the vehicle will be ensured while being shipped.
There is also a variety of legal documents that must be filled out by the time the vehicle is declared to U.S. CBP, and customs brokers can be hired to make sure all of the necessary paperwork is completed and that the process runs smoothly. Proof of ownership must also be presented along with verification that the vehicle meets U.S. EPA and DOT standards. Retailers like eBay have a wide variety of foreign vehicles that are available for purchase from all across the world because, although purchasing a car internationally takes more planning and consideration than purchasing one in the U. S. does, it can save buyers money in the end and can be a rewarding experience as well.