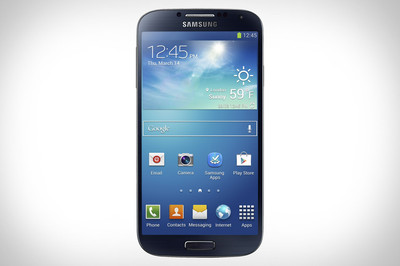 Thanks to increasing speed, power and performance, expanding screen sizes, and a growing range of apps for every communications and productivity need,
smartphones
have quickly become essential business accessories. Letting modern professionals connect, collaborate, and contribute to projects virtually anytime, anywhere, today's handsets act as portable workspaces that allow you to bring your office along everywhere you travel. But with so many innovative new models, wireless carriers and features to choose from, picking the perfect mobile device for professional uses can seem overwhelming. The following guide provides essential hints, tips, and expert advice that can help make your business smartphone shopping experience simpler.
Picking the Best Business Smartphone
Finding a great fit requires some thought and research, as choosing the best business smartphone is a decision based entirely on one's personal needs. In many ways, selecting one is like buying a new PC. Each device boasts its own feature set, technical capabilities and
signature design flourishes
, whether extreme battery life, ultra high-speed downloads or oversized touchscreens. But only you can decide which features will have the biggest impact on your workday, and how much horsepower and bandwidth, which vary by phone, are required to enjoy them.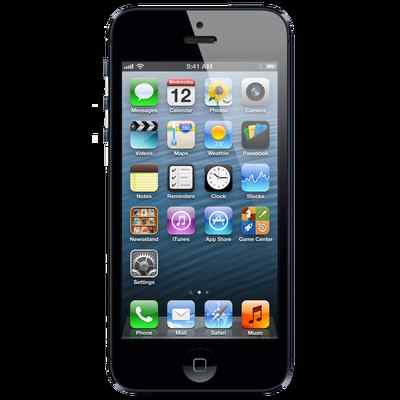 When considering which unit to buy, start by asking yourself how you plan on using your smartphone on any given workday, in what contexts, and how often you'll be using it. Rather than purchase the most cutting-edge hardware or comprehensive calling and data plan, the key is to buy only the features and solutions you need. For example, some professionals may require access to
enhanced multimedia playback capabilities
or extensive support for social networking. Others will find
superior digital camera performance
or built-in GPS navigation more beneficial to their daily routines. The key is to find a phone that offers the right balance of value and accessibility that meets your requirements.
A few questions that can help guide your choice:
What features and benefits am I most looking for in a cellular phone?
Which calling and data plans best match my monthly usage and budget?
Do I simply use my device for calls, emails and Web surfing, or require access to extras such as high-speed 4G LTE downloads and voice commands?
What types of business applications (apps) do I frequently utilize?
Which operating system best supports them?
Will I be streaming media, downloading large files, or performing other bandwidth-intensive tasks that require high-speed Internet access?
Is a smaller or larger screen size preferred?
Do I want a physical or virtual keyboard?
You'll also want to research compatibility with your workplace's IT infrastructure, weigh relative cost and feature tradeoffs, and solicit feedback from friends and family on how well different carriers perform locally when reviewing possible options.
Choosing an Operating System
Everything you see on your smartphone's screen is powered by software known as an operating system (OS), which controls how we interact with our devices, and which applications can run on them. The choice of OS not only defines your hands-on experience, but also the range of apps available. The vast majority of devices run on the following four platforms:
Android
– The world's most widely-utilized OS, Google's Android is available on a massive variety of handsets, supports hundreds of thousands of utilities and applications, and powers cutting-edge technical features for business.
iOS
– Among the most intuitive and popular operating systems, Apple's iOS is home to many of today's best-known apps, provides premium multimedia performance, and makes novel features from wireless printing to document scanning possible.
BlackBerry 10
– BlackBerry's new operating system is designed to support effortless multitasking, runs a wide range of dedicated business applications, and streamlines the process of communicating through email and social networks.
Windows Phone
– Visually attractive and highly customizable, Windows Phone devices are designed for optimum accessibility and performance, helping you cut through clutter and save time by enjoying a more personalized user experience.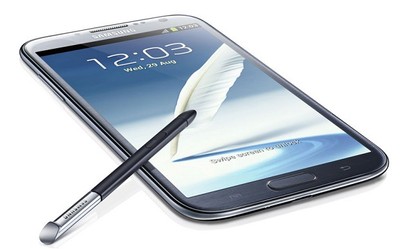 Screen Sizes
Across the board, screen sizes are growing on business smartphones. Many popular devices such as the
BlackBerry Z10
and
iPhone 5
clock in around 4 inches, offering ample screen real estate for communicating or running apps. Others, such as the
Samsung Galaxy S4
and
HTC Droid DNA
top 5 inches in size, making them suitable for jotting down notes or penning sketches, with 6-inch and larger models already on the horizon. The majority of popular units fall between 4 to 5 inches in size. But you may wish to consider a larger unit if you make extensive use of multimedia features or as an alternative to a tablet PC that offers the best of both worlds.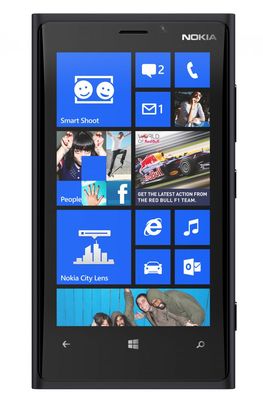 Technical Specifications
Raw technical specifications matter less than on-screen results. But as a general rule, the more cores and processing power a phone possess, the speedier media playback, multitasking, and software performance will be. Dual-core and even quad-core phones are increasingly common, as are those offering more memory and integrated storage. Roughly 2GB of RAM and 16GB of onboard storage are standard as a minimum, though you might opt for 32GB or more of storage space if you're working with large video, audio or image files. Many phones also offer
microSD card
slots through which to add additional storage.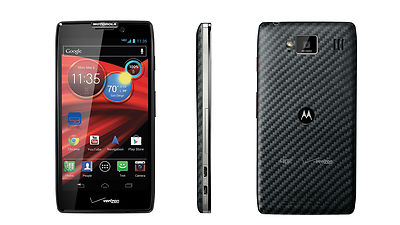 Battery Life
Battery life should typically last between 6-8 hours minimum. But many units such as the
Droid RAZR Maxx HD
can hold up for much longer. When shopping for a business smartphone, pay special attention to performance here, as functions such as calling, Internet browsing, and GPS mapping can quickly sap energy levels. You may also wish to look for models that offer quick-charge capabilities, or accessories such as
cases with built-in battery boosts and solar or USB chargers
than can extend battery life during the workday.
Also Important to Consider
QWERTY Keyboard – Phones with physical keyboards make typing lengthy messages or reports simpler.
Dual Cameras – Smartphones with front- and rear-mounted cameras allow you to videoconference on-demand.
International Calling – Compatibility international networks varies by carrier and device.
Word, Excel and PDF Support – Some phones offer native support for common business documents and files, while others require the use of additional apps to run them.
Digital and Video Cameras – If photos and videos are important to your business, look for models with 5 or more megapixel (MP) digital cameras and 720p or 1080p high-definition video recording.
Wi-Fi Hotspot Capability – Select models can function as high-speed wireless Internet hotspots, letting you provide Internet access to nearby devices.
GPS – Smartphones with GPS functionality provide maps and turn-by-turn directions to business appointments.