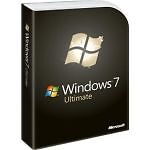 Whether you use the Windows platform on your home computer or as part of your office equipment, it is a good idea to keep up with the more current versions of the Windows platform. Those who did not like the Windows Vista platform will find that this follow-up version is an improvement on the old design. Windows 7 brings back many of the aspects of the user interface that users previously missed. Windows 7 also improves upon performance and security issues that were present in Windows Vista.
The auction site, eBay allows sellers to sell the software and many other programs to users at a great discount. Those who want to upgrade their current version of the Windows platform or add it to their computer can purchase the software in CD form or receive an authorization code from the seller. The authorization code will allow the buyer to unlock a downloaded version of Windows 7. Before buying software from a seller through eBay, make certain to research that seller and the product put up for auction.
About Windows 7
Windows 7 is an operating system released by Microsoft on July of 2009. The stable release and first service pack were more than a year later in February of 2011. Windows 7 is not the most recent operating system from Microsoft, as Windows 8 was released in 2012. Windows 7 has recently managed to surpass Windows XP in market share, and as of 2012, held over 44 percent of the market.
Windows 7 is generally agreed to be the current best operating system released by Microsoft. Windows 8 and Windows Vista were both met with a great deal of controversy over large changes to the system. Windows 8, in particular, is regarded as a decent system plagued by a terrible user interface, called Metro.
Windows 7 has made great improvements in respect to software security and performance, relative to XP and Vista. Windows 7 also supports a flexible 64-bit system that can almost seamlessly run 32-bit programs without jumping through the hoops that other operating systems, such as Linux require. It is generally recommended that customers wait until at least service pack one is released before switching to a new Windows operating system. These packs are programming fixes for bugs in the first version of any newly released software. Microsoft is not releasing any more service packs for Windows 7, nor is Windows 8 going to have one. They will instead switch to a frequent update model.
Windows 7 is backwards compatible with, at least, any Vista compatible programs and most Windows XP programs. However, as part of the security rewrites, some software programs can have issues. Most notably, many computer games that run in the "Program files" folder have problems. Luckily, there are several workarounds for this issue, such as creating a new folder off the "C drive," and installing affected programs to that folder instead.
Specifications
One of the main driving forces in the development of Windows 7 was to address performance complaints in Windows Vista. This means there is a significant performance boost when switching from Windows Vista up to Windows 7. There are also many other upgrades, such as supporting more and better memory, as well as different types of new hardware. However, Windows 7 requires more resources than Windows XP. A good system should not see much of an effect.
Minimum Requirements:
1 GHz processor; either x86 or x64 instruction set
1 GB RAM on 32-bit systems or 2 GB RAM on 64-bit
16 GB Hard drive on 32-bit systems or 20 GB on 64-bit
Graphics hardware supporting at least DirectX 9 and WDDM 1.0+
Other features and compatibility modes may require additional hardware (Tablet features only work on tablet hardware. XP mode requires an extra 1 GB of RAM and 15 GB of drive space)
32-bit versions of Windows 7 can support 32 processor cores
64-bit versions of Windows 7 can support up to 256 cores
Windows 7 strives to include a variety of software drivers to support any hardware. However, this requires that the system is able to access the drivers online first through the user's Internet connection. In addition, some hardware is rare and unsupported. The user may have to track down the necessary software drivers to run Windows 7 on any given hardware configuration.
Microsoft Partners on eBay
Microsoft has a program wherein outside sellers can be certified to sell Microsoft products. They are called Microsoft Certified Partners, and Microsoft Gold Certified Partners. Additionally, Microsoft Certified Partners can also provide various services, such as technical support and troubleshooting. Many sellers on eBay are Microsoft Partners. These businesses receive certification from Microsoft guaranteeing a minimum level of standards in order to do business on behalf of Microsoft. Each Microsoft Certified Partner must have been in business for five or more years. They must have proven their skills in the relevant technical skills. They must also pass a variety of tests from Microsoft.
Some of the most common Microsoft Certified Partners are in education, such as colleges. They give discounts to students and faculty. There are a great many other services, as well as those that offer them. It is often times better to use an eBay seller who is a Microsoft Certified Partner to purchase software, as the seller can provide support beyond what Microsoft itself will offer to customers.
Certificate of Authenticity
Not all people have authorization to sell Microsoft products and services. Microsoft has created a program to help address these issues. The "Windows Genuine Advantage" program, started with Windows XP, is still used to verify Windows software in Windows 7. In Windows 7, it has been renamed to "Windows Activation Technology." The program usually downloads automatically from the built-in update program. However, it can be downloaded from Microsoft's website using Internet Explorer. Windows Activation Technology scans the computer to make sure all Microsoft software (with the Validation Library installed, otherwise only Windows 7) is a legitimate copy.
In the event that a system does not have a valid copy, the program tries to see if the user tried to install a legitimate copy. If so, Microsoft offers to send a replacement CD. Otherwise, the company offers a discount on a legitimate copy of Windows. Microsoft has said that users are not legally required to run the validator program. However, several of Microsoft's products do not work on systems that have not been validated. This includes upgrades and bug fixes that are not deemed critical. Essentially, Microsoft does not provide much support on systems that do not run the validator. Security patches and critical bug fixes are available to all systems, even those that fail the validator.
Buying Windows 7 on eBay
You can buy Windows 7 on eBay through many sellers, including Microsoft Partners. It is easy to search through the site categories to get to the software section. However, if you just want to look at Windows 7 software, you may want to use the search engine. The search engine can be accessed from any page on eBay. Just enter in your term, such as "Microsoft Windows," and press the search button. After this, the eBay search engine looks through millions of listings on eBay and returns them in a search results page.
Shipping and Handling
Some sellers on eBay may offer you the chance to purchase the physical version of Windows 7 on CD, or provide you with an authorization code to download Windows 7 through the Internet. If you prefer to receive only the authorization code, you can save yourself extra cash on shipping and handling. However, having the physical copy of Windows 7 can provide you with a backup to reinstall Windows 7 on your computer if something goes wrong with your software platform and you cannot access the Internet. Those who want to begin using their version of Windows 7 the same day as they purchase it, but still want the physical copy can speak with sellers about receiving both the authorization code and the CD.
Conclusion
Windows 7 is a version of the Microsoft Windows platform that was released in 2009, with the stable version released in 2011. This version of Windows is intended to improve upon many of the complaints users had about Windows Vista. In particular, Windows 7 has improved security and performance. This platform is backwards compatible for software that also worked with Windows Vista. Those who want to purchase Windows 7 through eBay find many sellers of the software, including Microsoft Partners. Buyers who want the security of knowing they are buying from an authorized seller can check to see if that seller is a Microsoft Partner.
Additionally, the Microsoft software that a buyer receives has an electronic certificate of authenticity that is automatically checked when the buyer installs Windows 7. It is not required that the buyer allows Microsoft to check automatically for the certificate of authenticity when installing software. Allowing this check does ensure that the buyer has access to the full range of Microsoft support and software fixes. Those purchasing Windows 7 through an eBay seller can usually receive the software CD package through mail or an authorization code so they can download Windows 7 via the Internet.