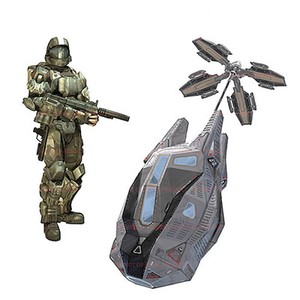 Regardless of the decade, some of the most beloved children's toys are designed as vibrant characters. Some of these characters, like Mickey Mouse, Snoopy, or Superman, come from movies, television, comics, and other parts of popular culture. Other character toys, such as G.I. Joe, are conceived of and shaped by the toy companies themselves. In either case, memorable character toys remind people of a more innocent time in their lives. For this reason, many people enjoy buying, restoring, and establishing collections of vintage, character-based toys.
Popular Vintage Character Toys No Longer Produced
Vintage toy characters do more than remind people of how children played in previous decades; the characters represent a part of history. They are reminders of how people thought, lived, and related to their worlds in eras long since passed. Three of the most popular lines of character toys that are no longer produced include Little Orphan Annie, Roy Rogers, and Popeye.
Little Orphan Annie Vintage Toys
In the 1920s and 1930s, the Little Orphan Annie comic strip was one of the most popular in New York City. In 1977, the famous Broadway musical based on the strip, Annie, opened to rave reviews, winning several Tony Awards and reviving interest in the Annie character. Besides inspiring Broadway, Annie also inspired many girls' toys, including play stoves, dress-up sets, figurines, and more. Perhaps the most popular and well-known Annie toy, however, is the Annie doll. The first Little Orphan Annie dolls started to appear in the 1930s; the most well-known version of the dolls, though, were popular throughout the 1970s and early-80s.
Roy Rogers Vintage Toys
Roy Rogers was a cowboy-styled singer and actor who first rose to fame in the late 1930s. His movie popularity later spawned a television show, a line of comic books, and even a line of restaurants. In short, Roy Rogers was one of the most marketed personalities of his time. With movie, television, and comic book fame, a line of Roy Rogers toys was almost an inevitability. Vintage Roy Rogers-themed toys include Roy Rogers toy guns, Roy Rogers lunchboxes, yo-yos, action figures, guitars, and figurines. Roy Rogers toys were produced mainly in the 1950s; toys from the late-1940s and 1960s also exist. Certain vintage Roy Rogers toys in good condition can fetch more than $1,000 from avid collectors.
Popeye the Sailorman
Like Little Orphan Annie, Popeye first caught the world's attention as a comic strip produced in the late 1920s. In 1933, four years after his initial debut, Popeye became the focus of a series of cartoon shorts produced for Paramount. As Popeye thrived in the era before comic book superheroes -- Superman did not appear until 1938 -- many consider Popeye historically significant as the character who paved the way for later superhero characters. Vintage Popeye toys date back to the very early 30s. In fact, Popeye character toys were amongst the very first toys to travel from the comics to the toy shelves. Popeye spawned early figurines and wind-up toys, followed later by dolls, board games, and even Pez dispensers.
Popular Vintage Character Toys Still Produced
Some characters that have served as the basis of toys have proven so popular that their latest incarnations are still delighting children of today. Vintage versions of these character toys are a living record of how much society, and subsequently children's tastes, have changed over the years. Examples of character toys that were originally created for children of another generation but still exist today include Barbie, G.I. Joe, and various comic book characters.
Barbie Vintage Toys
The original Barbie debuted in America in 1959. Before her life as an American super-doll, however, Barbie was a German comic strip character named Lilli. The Lilli strip did not have an audience of little girls; she was rowdy, bawdy, and frequently joked about sex. Following the comic's success, a German doll of the same name was produced for adults. What made the Barbie doll unique amongst American girls' dolls was that Barbie was designed to represent an adult woman. Dolls up until 1959 were almost always depicted as infants or as young children; Barbie was the first doll shaped as an adult. Collecting vintage Barbie dolls,, which are considered to be pre-1973 Barbies, is an enormously popular hobby. Whereas other toys were inspired from movies or television, in Barbie's case, movies and television have been inspired by her.
G.I. Joe Vintage Toys
Speaking of character toys that inspired television rather than the other way around, G.I. Joe is another vintage character toy immensely popular among collectors, with new versions still being produced today. In 1964, Hasbro answered Mattell's Barbie with a "doll for boys." Although soldiers-as-toys existed prior to G.I. Joe, this new toy was significant because it had moving parts whereas previous military toys were made from one solid piece of plastic or metal. Therefore, the original G.I. Joe became the world's first action figure toy. Especially valuable G.I. Joe vintage toys include G.I. Joes from the 1960s and early-1980s G.I. Joe toys.
Vintage Comic Book Character Toys
Comic book characters that were popular with children of the Baby Boom generation, including Superman, Spider-Man, Batman, the Green Lantern, the Incredible Hulk, Iron Man, the X-Men, and so forth, have found new fans with today's children thanks to Hollywood's interest in reviving the careers of these much-loved heroes. Today, toy stores have whole aisles devoted to action figure versions of these comic book and movie characters. The popularity of these toys should not be surprising; comic book superheroes have been reconceived as toys since the late 1960s. One particular brand vintage character toy collectors should be aware of is Mego. In the 1970s, Mego owned the licensing rights to nearly all of the most popular movie characters, comic book characters, and even celebrities. Collectors of character toys who are interested in action figures should look for the Mego-brand first. The six vintage character toy lines listed above -- Little Orphan Annie, Roy Rogers, Popeye, Barbie, G.I. Joe, and comic book characters -- are certainly not a complete list of the vintage characters that are most popular with collectors. They are mentioned here to inspire the imagination of the new collector who is just entering the hobby and is wondering where to start.
What to Look for When Buying Vintage Character Toys
Vintage characters can be worth thousands of dollars; they can also be essentially worthless. The difference between a toy that fetches a high price and a toy that is not worth anything at all is distinguished by the following characteristics:
Condition of the Vintage Toy
Collectors prefer vintage toys that are still in their original packaging. Just as a car loses value the moment it is driven off the lot, a vintage toy loses its value the moment it is taken out of its packaging. Barring original packaging, collectors look for toys free from the scars of play and of time, including but not limited to:
Character dolls and action figures should still have all their limbs
Toys should have no marks, smudges, chips, or cracks
Toys should not be sun damaged
Toys should be free from mold, mildew, and tobacco smells
Rarity of the Vintage Toy
When it comes to collecting vintage toys, the ones that are most valuable today are often the toys that were the least valuable when they were originally produced. For example, the Elastic Batman was a colossal failure when Mego originally produced it in the 1970s; the company stopped producing them as soon as it realized the toy was not selling well. As such, there are only a few in-tact Elastic Batmans that have survived to the present day. The rarity of this vintage character toy makes it extremely valuable.
Age of the Vintage Toy
In general, the older the toy is, the more valuable. A 1936 Little Orphan Annie doll, for example, is much more valuable than the mass-produced 1970s cloth doll.
How to Find Vintage Character Toys on eBay
The easiest way to find vintage character toys on eBay is to use the search bar on the eBay homepage. Simply type in "vintage," followed by the name of the character toy line, such as "vintage Roy Rogers." Alternatively, from the eBay homepage, click on Toys & Hobbies and then on TV, Movie & Character Toys.. This page lists a variety of characters on the left-hand side of the page. Choose a character genre from this list, such as Dr. Seuss,, or use the search bar at the top to look for a particular character toy.
Conclusion
Collecting vintage character toys is a fun hobby that has both sentimental value as well as monetary value. These vintage toys provide a reminder of where society has been and suggests where it might be headed in the future. From original Barbie dolls to the latest version of Spider-Man, toys are a vivid historical record of popular culture. Buying vintage character toys from eBay is one of the most convenient ways to begin collecting these toys.