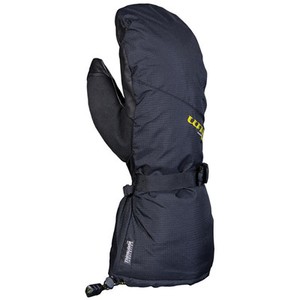 Men wear gloves to protect their hands from the elements or potentially dangerous conditions. Additionally, there are men who enjoy wearing gloves as a fashionable accessory. Though top-quality gloves and mittens can be pricey, men shouldn't go without the comfort and protection they deserve. Opting to buy used gloves and mittens is one way to avoid paying high prices. As long as they are in good condition, used mittens and gloves are a sensible way to save money. This guide offers buying advice for buyers looking to find the perfect pair of used men's gloves and mittens.
To get started, buyers will want to consider which type of glove or mitten would be most appropriate. This will direct them to a gently used pair that fits their specific needs and requirements. After that, size and item condition need to be carefully evaluated to ensure a successful purchase. To start browsing for used gloves and mittens, men can visit thrift stores, flea markets, and yard sales. There are also plenty of used gloves and mittens for sale through Internet retailers and online auction sites like eBay.
Men's Glove and Mitten Style Options
There are many varieties of gloves and mittens available, but not all are designed for the same purpose. To select an appropriate used pair, men have to think about where and why they plan to wear them. This way, they are able to focus their search on gloves or mittens that match their needs. The following descriptions will help buyers better understand their options when shopping for used handwear.
Winter Gloves and Mittens
Cold winter climates call for gloves or mittens to keep hands comfortable and warm. Mittens are designed with a single finger compartment. This means a smaller overall surface area, which slows down the loss of body heat. Additionally, the fingers can touch each other, which also helps them stay warm. There are many mitten material options for men to consider. Popular choices include water-resistant neoprene and ultra-warm deerskin lined with soft shearling. Mittens designed for extreme outdoor sports are often insulated with a thick layer of waterproof material for extra protection.
Some men prefer winter gloves to mittens. Individual finger compartments allow greater mobility and precision for outdoor activities. Everyday winter gloves vary in thickness and warmth, depending on the materials they are made from. Nylon and polyester blends are common, along with traditional knits. Gloves that include a specialized sensor in the fingertip make it possible to operate a touchscreen. Skiing gloves and mittens are designed to be heavy duty and weather resistant. They often include a skirt to cover the jacket cuff, preventing snow from leaking in. Some men's activewear gloves also sport a zippered pocket to stash small but important items like keys.
Work Gloves
Work gloves are made to protect hands from more than just cold weather. They keep people safe on the job and at home. Heavy-duty leather work gloves are strong and durable. They prevent cuts and abrasions on the hands during rough work. Extended safety cuffs protect the wrists as well. Leather welding gloves offer heat resistance, increased fingertip sensitivity, and longer wrist cuffs. Utility gloves are form-fitting and flexible. They often sport a hook-and-loop wrist closure for a secure fit.
Utility gloves are worn by many landscapers, mechanics, and other professionals who require comfortable all-day hand protection. All-purpose chore gloves made of cotton and flannel are used for lighter tasks. Knit cotton gloves with vinyl gripper dots offer greater breathability than leather gloves. They also conform to hands more easily and fit on either hand. Waterproof work gloves made of rubber, PVC, and neoprene are available for bad weather and wet working conditions.
Athletic Gloves
Men's athletic gloves cushion hands and protect them from unnecessary abuse while playing sports. Designed with comfort in mind, these gloves tend to be lightweight and breathable. Some are made for a specific sport, while others are suitable for a wide range of fitness activities. Some fitness gloves include gel padding for additional cushioning. Golf and batting gloves enhance the grip on equipment for improved performance. Cycling gloves prevent chafing during long rides, and they are equally useful for stationary biking. Thermal running gloves made of moisture-wicking material may include reflective accents for safer night jogging.
Driving Gloves
Often made of leather, driving gloves are sleek and supple. Designed for gripping the wheel of a car, some sport holes above the knuckles for greater flexibility. Depending on the style, they might be slip-on or secured with Velcro or a zipper. A tight fit ensures that extra material won't bunch or impede the driver's hand movements. Insulated driving gloves protect hands from a cold steering wheel. Many are lined with cashmere or fleece for a sumptuous feel inside and out.
Winter driving gloves look polished and professional when compared to other types of winter handwear. For this reason, many business people choose them for winter commuting. Motorcycle riding gloves are similar to driving gloves, but sometimes offer more protection. Motorcycle gloves with reinforced material and extra cushioning help prevent road rash in the event of an accident.
Additional Glove Options
People shopping for used men's gloves or mittens are likely to find examples of fingerless gloves and designer gloves. An understanding of these characteristics will aid buyers in the decision process.
Fingerless Gloves
In spite of their name, most fingerless gloves have sheaths that cover the bottom portion of the fingers. Some fingerless gloves act like a combination between gloves and mittens. They include a separate sheath to partially cover each finger, allowing the fingertips to be exposed. To protect the fingers from cold weather, an attached mitten compartment can be drawn over them. Usually, this partial mitten can be secured in place against the glove when not in use.
Half gloves are fingerless gloves made without extra fabric to cover the fingers. This type of glove is made for activities that require palm rather than finger protection. Men might use them for weight-lifting or riding a bike. Fingerless athletic gloves provide extra cushioning paired with increased breathability. Fingerless riding and driving gloves offer a wider range of motion while still providing protection for the palms.
Designer Gloves
For stylish yet affordable handwear, men seek out used designer gloves.. Used designer gloves tend to be more expensive than other types of used gloves or mittens. In many cases, they are worn to make a fashion statement rather than to keep warm and dry. High-end designer gloves are commonly made of leather, but cotton and other materials are also available. Some sport unique embellishments for added style. When they are in good condition, these gloves can be well worth the investment. Buyers can find discounted used men's gloves from top designers like Ralph Lauren, Calvin Klein, Versace, and more.
Tips for Buying Used Men's Gloves and Mittens
To select an appropriate pair of used gloves or mittens, buyers must start by addressing usage. The previous glove and mitten descriptions should help pinpoint a suitable type of glove based on individual needs. Size is the next factor to consider. Proper hand measurements will ensure a good fit. After finding used gloves or mittens in the right size, buyers need to carefully inspect them. Close evaluation will determine if the handwear is still in good condition and worthy of the asking price.
Men's Glove and Mitten Sizes
Glove size is based on the width of the hand. For best results, measure the dominant hand. Wrap a flexible measuring tape once around the widest part of the palm, just below the knuckles. Use the thumb to hold the tape in place while measuring. After recording hand width, consult the following size chart.
| | | | | | | |
| --- | --- | --- | --- | --- | --- | --- |
| Size | XS | S | M | L | XL | XXL |
| Hand Width (in inches) | 7 | 7.5 - 8 | 8.5 - 9 | 9.5 - 10 | 10.5 - 11 | 11.5 - 12 |
Bear in mind that men's glove and mitten sizes will vary slightly depending on the manufacturer. Buyers will want to consult a brand-specific size chart whenever possible.
Evaluating the Condition of Used Gloves and Mittens
Once buyers find suitable used mittens or gloves, the next step is evaluating item condition. Buying used handwear saves people money, but only when the item is worth the price. It can be tough to fully examine used gloves when buying online. When in doubt, ask questions or request additional photos. In general, stick with gently used handwear free from any noticeable damage. Avoid mittens and gloves with rips or tears. Even tiny holes can lead to bigger issues down the line.
If the gloves or mittens sport a zipper or clasp, check to see that it still works. Breaking in used leather gloves can be difficult if they have already conformed to the previous owner's hands. Instead, try to find a pair that look to be in like-new condition. While stains on used work gloves might not be an issue, they should be avoided when buying designer leather gloves. The condition of the leather will play a large role in the value. Always look for properly conditioned leather that is free of cracks and discoloration.
How to Buy Used Men's Gloves and Mittens on eBay
To start your search for used men's gloves and mittens, navigate to the eBay main page. Then, type a few relevant keywords, such as "used men's gloves" or "used men's mittens" into the search box. This broad approach will show you a wide array of used items to browse through. Depending on your preferences, you can also try specific keywords like "used work gloves&" or "used deerskin mittens.." By doing so, you'll see results that are better targeted to your needs. Try sorting your results by price if the budget is a driving force in your purchase decision. When you see a pair of gloves or mittens you like, visit the item listing page for more information.
Visit the eBay Listing Page
To see the full eBay listing page for a product, click on the title in the search results list. This is where you will find additional images of the item, along with bidding and buying information. Details about shipping, accepted payment methods,, and the seller's returns policy are also noted here. Carefully read the item specifics and description to learn more about the product. If you are still interested, get to know the seller before finalizing the purchase.
Conclusion
To save money, many people opt to buy gently used items whenever possible. When buying used men's gloves and mittens, buyers should start by considering where and when they will be worn. Then, they can familiarize themselves with various mitten and glove styles. This will help buyers choose a pair that suits their specific needs. For instance, mittens protect hands from the cold, but work gloves are a better choice for the job site.
By measuring for glove size in advance, buyers will be better prepared to sift through used goods for sale. After locating used handwear in the right size and style, condition must be thoroughly evaluated. Used gloves and mittens can save buyers money, but not if they are badly worn and therefore unusable. When buying used goods, it's up to the shopper to make sure there is no visible damage. By sticking with gently used gloves or mittens, people are more likely to be satisfied with their purchase. To find plenty of used men's gloves and mittens for sale, check out the eBay Stores and auction listings.