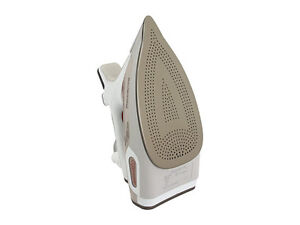 Tips for Ironing Silk
Silk is often mistaken for a dry clean only fabric. While it is true that silk is a delicate fabric, it is possible to use an ironing board with a regular iron and a few other supplies to keep silk wrinkle free. Although certain standard settings must be used and precautions must be taken for all silk items, there are certain ways to successfully iron silk garments.
Additionally, ironing silk ties and sheets involves two different sets of instructions. Users can learn a few expert tricks for loosening major wrinkles before ironing, as well as get other ideas for how to care for and treat silk fabrics. Taking the proper measures to care for silk items increases the lifespan of these items. If users are looking for new silk dresses, other silk items, or the materials to care for silk, they can find everything they need at numerous brick-and-mortar retailers and online retailers like eBay .
Supplies Needed to Iron Silk
Getting the wrinkles out of silk can be a tricky process, but keeping a few rules in mind and using the proper tools makes it easy and safe. Silk can be ironed on any ironing board and with most irons . Buyers can look for irons with a silk setting, although the lowest temperature setting usually works on irons without this setting.
The secret to ironing silk is steam. Not only should the iron have a steam option, but a spray bottle with water is also needed to keep the silk from scorching. A press cloth must be placed between the silk and the iron for burn prevention. Thick cotton handkerchiefs, thin cotton dish towels, and cotton pillowcases function the same way that a press cloth functions.
Hangers are needed for garments and ties when shower steaming to let the silk cool. Padded hangers are ideal for helping silk keep its shape and maintain its wrinkle-free status during extended bouts in the closet. Clothespins can be used to hang silk outdoors to dry.
How to Iron Silk
There are some guidelines that must be followed when ironing silk blouses, silk sheets, and everything else silk. Irons should be set on the lowest possible heat setting, and if the iron has a special silk setting, that is even better. The steam setting should be on high since ironing silk requires a lot of moisture. After the silk is lightly misted with water, it is placed face down on the ironing board and covered with a press cloth. To avoid burning, the iron should never rest on any one spot for too long.
Additionally, pressing silk is a safer alternative than straight ironing. Moving the iron back and forth can stretch and pull the silk out of shape. An iron pressed onto a wrinkled area and then removed to allow the area to cool yields far better results. After pressing, the fabric can be shaken to let the last of the wrinkles fall. Additional details for ironing specific types of silk items are noted below.
Silk Garments
S ilk garments should be ironed while they are still damp, and the garments should be turned inside out before pressing. A press cloth should always be placed over the wrinkled area so that the iron does not directly touch the fabric. It is also a good idea to test the settings of the iron in an inconspicuous spot on the garment to ensure the fabric is not being burned. No one wants to intentionally burn silk, but a test spot in an unseen area is better than an obvious one. Pressed garments need to cool completely before they are moved. If garments are moved before they cool, they could end up with even more wrinkles.
Silk Ties
Silk ties are an expensive investment, but silk is arguably the most luxurious fabric on the market. Ties can be kept looking freshly pressed and wrinkle free by following a few tips. After ties have been worn and knotted, they should be untied as soon as they are removed. After removal, ties should be wound around the hand into a neat bundle and placed on a flat surface overnight. The next morning, ties can be ironed using a press cloth and an iron set to the lowest temperature. Ties should be placed face down on the ironing board before pressing. Like other silk items, ties need to completely cool before being put away. Storing silk ties on hangers is obviously a better choice than storing them in a drawer.
Silk Sheets and Curtains
Silk sheets and silk curtains may not need to be ironed if they are washed and hung up to dry. However, some people may want a pristine, pressed look and prefer to iron them. When ironing silk sheets and curtains, they should be placed wrong-side-up, also referred to as shiny-side-up, on the ironing board. A press cloth again serves as a buffer, and a spray bottle with water is useful to keep silk from drying and burning. The silk should rest on the ironing board and cool before being moved. Removing freshly pressed silk from an ironing board may cause more wrinkles to gather.
How to Get Wrinkles Out Without an Iron
Sometimes silk needs heavy creases and wrinkles softened before they can be ironed. At other times, it may be necessary to get wrinkles out of a silk shirt when no iron is available. The same technique is used to accomplish both tasks. Bathrooms can be converted into steam rooms with the help of the shower. After misting garments with water from a spray bottle, particularly on highly wrinkled areas, the garments can be hung in the bathroom while the shower is run on hot.
After the steam shower, the fabric can usually be gently tugged and smoothed to get out the wrinkles. Minor wrinkles should fall out after only a few minutes when exposed to steam. Major wrinkles may not completely disappear, but they are at least softened enough to make ironing them out much easier.
Additionally, some irons come with steam brush attachments that can be waved over the wrinkles instead of pressing with an iron.
Other Tips for Caring for Silk
Ironing silk involves special instructions, so it is no surprise that there are additional recommended practices for handling and maintaining silk. Silk items can be washed by hand, at least the first few times, before upgrading to the gentle or delicate cycle on a washing machine. Hand washing silk in lukewarm water helps soften silk fibers and protects the sheen. Only use a detergent that is specifically made for silk fabric or that is biodegradable. Silk cannot be soaked for an excessive amount of time, and the fabric cannot be roughly rubbed, as that could create imperfections and picks in the silk. Silk cannot be wrung with the hands. Instead, it should be wrapped in a towel large enough to cover the item and lightly twisted to get the water out.
Wrinkles can be minimized by hanging immediately. Line drying is the best method for drying silk, but items should not be subjected to direct sunlight in order to prevent fading. If drying outdoors is out of the question, a dryer can be used on the lowest possible temperature setting. Some dryers have an "air" option that is ideal for drying silk.
Fresh stains are easier to clean than those that have had time to set. It is best to spot clean silk with a spray bottle of water and a dry cloth as soon as the stain occurs.
Once you have a list of silk items you would like to buy or a list of the materials you need to care for the silk you already have, you can begin your search for great deals, and eBay is a great place to start. If silk clothing or ties are your primary interest, you can type keyword phrases like "silk blouse" or "silk tie" directly into the search bar on any eBay page. If you are interested in fabrics to make your own items, try searching for "silk fabric." For other items, such as sheets and ironing accessories, you can try specific searches for things like "blue silk sheets" or "wall ironing board" or any other items you are trying to find.
eBay has a function that allows shoppers to sort results several different ways. Sort results by best match to see results that sync with your keywords the best. If you are scouring the Internet for good deals, list results from lowest price to highest price. eBay even factors in shipping costs to ensure you are getting accurate price quotes. Buyers can also sort results by time left in the auction and by distance from the seller.
Before placing a bid or making a purchase, check into the seller's eBay history to see how he or she has conducted previous business. Specifically, look at the seller's approval rating and feedback history, and only buy from vendors with a high approval rating and positive feedback comments. eBay awards sellers with a long history of customer satisfaction top-rated seller status. Be sure to look for the top-rated seller icon near a seller's username as an indicator of superior service and product quality.
Conclusion
Silk is one of the most luxurious fabrics available on the market, but there are specific measures in place when in comes to caring for it. Even though professional dry cleaners appreciate the business, silk garments and sheets can be cleaned and maintained at home with just a few key items and the knowledge of what to do. For example, silk has to be steamed on the lowest heat setting with lots of steam, and silk garments must always be turned inside out before they are ironed. Ties made from silk are typically expensive, so buyers need to handle them with care and use a press cloth to get out all the wrinkles. While silk sheets may not need to be ironed if they are hung up to dry after being washed, many people have their own guidelines and insist on pressing them.
Whether customers are searching for new silk ties or simple spray bottles to wet the silk before ironing, they can find an impressive assortment of possibilities at both brick-and-mortar retail sites and on online retail sites, such as eBay.