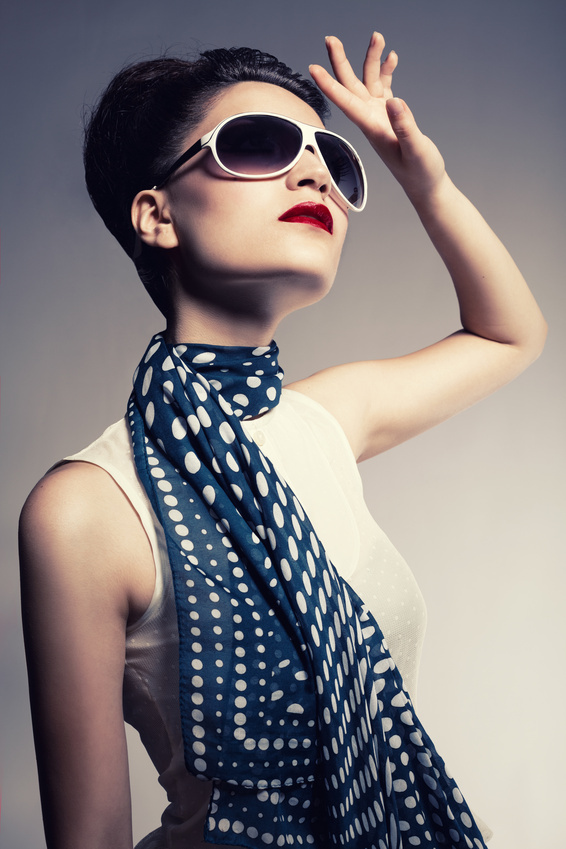 How to Buy Prada Sunglasses on eBay

An iconic name in fashion, Prada represents luxury and style. For that reason, Prada sunglasses are among the most sought-after brands in the world. While they can be found at retail stores of all varieties, many shoppers buy online in order to enjoy the large selection and affordable price points.
All About Prada Sunglasses
Prada is a luxury fashion house founded by Italian designer Mario Prada in 1913. Initially, the company made a name for itself by manufacturing leather goods. Over time, as the Prada name carried more and more weight in the fashion and design industries, they branched out to manufacture a range of products that included sunglasses. Prada sunglasses are made for men as well as women, and they are available in a range of styles from aviator sunglasses to Prada cat eye sunglasses.
Top Reasons to Buy Prada Sunglasses Online
Although Prada sunglasses are available in retail stores in new condition as well as garage sales, thrift stores, and secondhand shops in used condition, many shoppers still opt to look online whenever possible. The biggest reason for this is the opportunity to browse a large selection of inventory at once and the fact that it is possible to find high-quality, fashionable sunglasses made by Prada at a fraction of the cost of brand-new models from traditional brick-and-mortar stores. There is also a greater chance of finding Prada retro sunglasses, which are difficult to find in other locations. Finally, online shopping is often more convenient than driving to a retail store, and it is popular among those with busy schedules who still want to look their best or find the perfect gift for someone special.
How to Shop for Prada Sunglasses
With so many Prada sunglasses to choose from, picking the perfect pair starts with knowing what to look for. The following tips help buyers learn how to identify authentic Prada sunglasses, how to narrow the search, and how to decide between new and used Prada sunglasses.
What to Look for When Buying Authentic Prada Sunglasses
Prada sunglasses come in a range of styles, colors, and conditions, so there are some key things to look for in order to ensure that they are authentic. For example, the interior of the frames should read Prada, and it should also contain a model number. Whenever shoppers pick out a brand-new pair of Prada sunglasses, they should come with a cloth bag or a Prada sunglasses case direct from the manufacturer, which helps to protect the sunglasses if they are not being worn right away.
Narrow the Prada Sunglasses Search by Gender
If looking at all of the various types of Prada sunglasses starts to feel overwhelming, the quickest way to narrow down the options significantly is to search by gender. Looking specifically for men's Prada sunglasses or women's Prada sunglasses can make it a little bit easier to locate that perfect pair.
Opting for New or Used Prada Sunglasses
One of the benefits of shopping for such a popular item is that buyers can find both new and used sunglasses for sale. When it comes to more expensive luxury items like Prada sunglasses, purchasing them secondhand can often be an ideal solution, especially for serious fashion enthusiasts who happen to be on a budget. When looking for Prada women's used sunglasses, be sure to look for photos from every angle to ensure the quality and condition of each pair, or take a look at them in person if they are being bought in a secondhand store.
Finding Prada Sunglasses on eBay
Although browsing through the incredible variety of Prada sunglasses can be a lot of fun, those shoppers in a hurry to locate a specific item might have better luck using the search field found at the top of each and every page on eBay. After typing in specific terms like"Prada black sunglasses" or "Prada sunglasses polarized" and pressing enter, a page will pop up that is filled with matching results to specific products the buyer wants most. eBay also offers shoppers the choice between bidding on items and buying them outright, which makes it easy to find sunglasses at a wide range of costs.
Conclusion
Whether shoppers are looking to purchase a brand-new pair of Prada sunglasses for women or a pair of retro used sunglasses for men, eBay is a fantastic option. There are a wide range of Prada sunglasses available at nearly every price point, which makes it easy to find a pair that fits any person's style as well as their budget.