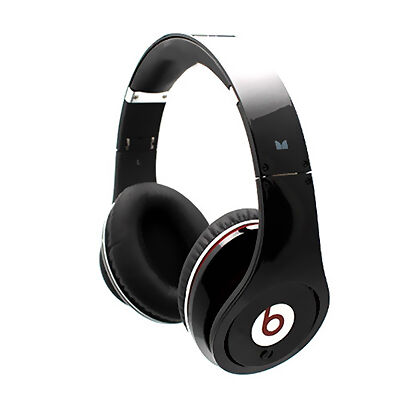 Buoyed by the success of brands such as JVC, Bose, and Sennheiser, noise-cancelling headphones have become quite popular. These types of headphones give users an easy way of blocking out surrounding sounds. They are especially useful in noisy offices or places with a lot of ambient noise. They are also ideal for traveling and offer impressive sound quality in addition to their noise-cancelling functionality. To get the right noise-cancelling headphones, buyers need to consider their individual needs.


Types of Noise-Cancelling Headphones
For marketing purposes, companies use a lot of audio jargon in describing the technology used in making noise-cancelling headphones. However, most audio headphones fall into two major groups: headphones that use noise-isolating technology to reduce sounds by completely blocking out any external noise with physical insulation, and headphones that use active-cancellation technology to block out noise by electronically replacing external sound with white noise. Each option offers different benefits. Noise-isolating headphones have padding and insulation, so they block out a lot more sound. Active noise-cancellation headphones offer a lighter build, and many find them a safer option.
Fit of Noise-Cancelling Headphones
As well as being stylish, it is important that noise-cancelling headphones are comfortable, especially for users that wear them for long periods of time. Most buyers have special preferences for a particular build of the accessories. Buyers can find an excellent range of on-ear, over-ear, and in-ear headphones from a wide spectrum of technology brands.
Type of Headphones

Description

Example

On-ear

Supra-aural

Sit on top of the ear

Moderate isolation

Sony MDR-ZX100

Over-ear

Circumaural

Fully enclose ear

Provide an insulated fit

Audio Technica ATH-M50x

In-ear

Ear buds

Slip into ear canal
When shopping for headphones, it helps if consumers consider the fit, particularly in relation to the intended use. For instance, a pair of over-ear noise-cancelling headphones may be ideal for use in a library while studying, but too cumbersome to wear jogging. On the other hand, in-ear headphones may be portable, but some wearers may find them uncomfortable on a red-eye flight. Before making a decision, tech experts recommend that shoppers try out several different models to get a better understanding of their fit.
Form Factor for Noise-Cancelling Headphones
Advancements in headphone design have led to models that offer more ergonomic and portable builds. Shoppers who intend on carrying their headphones around may benefit from such options. For instance, Able Planet's Sound Clarity NC510B headphones come in a compact case that makes them easy to carry when traveling, while the Bose QuietComfort 20 are small enough to be tucked into the user's pocket for quick and easy access.
Audio Quality for Noise-Cancelling Headphones
Not everyone buys noise-cancelling headphones just so they can listen to music; some people purchase devices for the pleasure of hearing podcasts while at work or lectures at school, without being disturbed by others. However, for all users, the joy of owning noise-cancelling headphones comes from the ability to listen to audio in isolated freedom. Buyers who intend on listening to music or podcasts should consider the audio quality of their headphones. Some active noise-cancelling headphones are so effective at interfering with sound that they ruin the quality of the audio altogether.
Wireless Noise-Cancelling Headphones
Noise cancelling headphones are available with either wired or wireless builds. Each option offers obvious benefits. Wireless headphones give the wearer more freedom, allowing for a wider range of use. However, they also cost more and are more prone to signal interruptions. The best wireless headphones boast premium builds, advanced hardware features, and offer support for modern wireless technology. Good examples include the Logitech Ultimate Ears UE9000s and the Parrot Zik.
Battery Requirement for Noise-Cancelling Headphones
Not all noise-cancelling headphones require batteries. Noise isolation models rely on their physical build to isolate the wearer from noise. Active noise-cancelling headphones, however, function with an audio processor that requires power to operate. To this end, most active noise-cancelling headphones come with a built-in battery that powers the circuit. Since most headphones work with replaceable batteries, shoppers can get more out of their purchase by choosing models that offer longer battery life spans.
How to Buy Noise-Cancelling Headphones on eBay
eBay offers a wide selection of noise-cancelling headphones in both new and used conditions. You can find a particular brand by using the search tool that comes with each page. Typing in the name of a particular model creates a shortlist of the related options available on the site. You can then use this in finding your preferred choice. If you are buying a pair of used headphones, be sure to read the description carefully before making a purchase. Do not proceed if you have questions or are unsatisfied with any of the listed information.