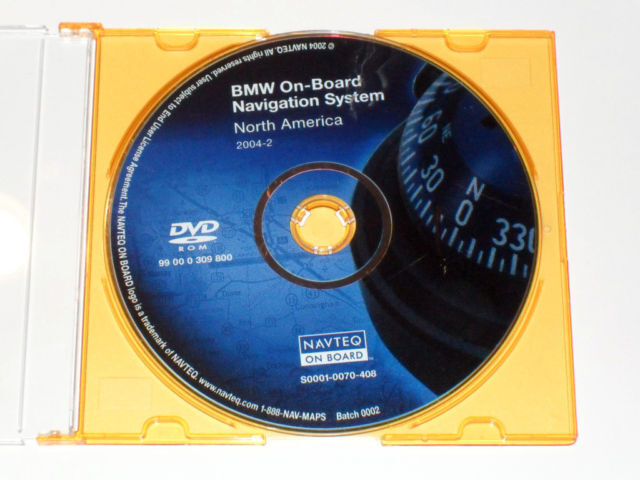 Traditionally, maps were printed on paper. To secure a wanted map, a traveler would buy the paper version at a local store or gas station, or buy from an online retailer. Now, paper maps are becoming unnecessary because most people have access to a computer. Instead of buying a paper map, people can buy a map on disc, then use it on their computer or mobile device. They can alsoprint the map themselves. There are many benefits to using maps on disc. However, since the concept of maps on disc is still fairly new, many people are not sure of what to look for when buying them.
Why to Buy Maps on Disc
There are many benefits to buying a map on disc instead of a printed paper map. It is important to be aware of these benefits before shopping for maps.
Cost
The main benefit of buying maps on disc is that they are overall much cheaper than printed paper maps. Cartographers can put multiple maps on a single disc, which means that buyers are spared the cost of having to buy multiple individual maps. Cartographers can also keep the price of maps on disc low because they do not have to pay the high costs associated with printing maps on paper.
Convenience
Maps on disc can also be much more convenient than paper maps. Buyers can download maps to a mobile device, such as a tablet or Smartphone. Then they can access the maps on their device anywhere they go without having to worry about carrying around bundles of paper. Since digital maps are scrollable, there is also no need to worry about the bother of unfolding and refolding a large paper map every time they need information.
If buyers want a paper map, all they have to do is print out the map from the disc. They can even print out parts of the map. It is possible to change the scale of a map simply by using the zoom feature before printing. If the printed map gets worn or torn, buyers can simply print another one instead of having to find and buy a new map.
Up-to-date Information
With digital mapping, it is much easier to update maps. Unlike paper maps, digital updates can be quickly and easily applied. Many maps on disc also sync to the Internet and come with free updates. After purchasing, all buyers have to do is download an update to possessthe latest, most accurate information available.
Features
A core benefit of maps on disc is that they also usually come with some useful features, such as being able to overlay maps, sync with GPS devices, or add information to the map.
Features of Maps on Disc
Depending on the cartographer, a disc could just include basic 2D maps or be loaded with extra features to improve navigation or trip planning. The most advanced maps on disc will be capable of synching with GPS systems and the Internet so they can offer features like route tracking and driving directions. When comparing different maps on disc, buyers need to be aware of these features and how to use them.
3D Maps: Some maps on disc can be viewed in 3D mode. The very advanced maps on disc may even include precise details, such as 3D versions of buildings on a city map.
Map Customization: Allows users to add information to the maps, such as symbols, photos or logos.
Distance Measuring Tool: Allows travelers to select points on a map and measure the distance between them. Some will also calculate the driving distance between points.
Elevation Measurement: This feature allows users to select points on the map and find their elevation, or measure the elevation difference between points.
Multiple Scales: Almost all maps on discs can be zoomed into change the scale. Some maps go a step further and have a feature which allows users to input their desired scale for viewing.
GPS Synchronization: With this feature, the map on disc can be synched to a GPS device so users can track their exact location on the map.
Aerial Photos: This feature allows users to look at aerial photos of a section of the map.
Multiple Printing Options: This feature makes it easier for users to print the map in a format which suits their needs, such as by printing to scale or printing multiple pages to create an atlas-style map.
Terrain views: With terrain features on maps, users may be able to view 3D version of terrain or see shading on 2D versions.
Trip review: With maps that are synched to GPS, it may be possible to review trips and get logs with information like how long it took to travel between points.
Driving Directions: The most advanced maps on disc may also be synched with the Internet to provide real-time information.
Updatable: Some maps on disc can be updated by simply downloading information from the Internet. Depending on the map, the updates may be free or cost a fee.
Software for Maps on Disc
To use maps on disc, buyers first must load them onto their computer. Depending on the mapmaker, users may need special software in order to view the maps. Before buying any maps on disc, be sure to look at the software requirements. Many are viewable on programs likeAdobe Photoshop, Image Composer, Quark, and Microsoft Word. Some maps on disc have their own special software which comes with the disc, but this has the disadvantage of meaning the maps will not be viewable on computers without this software.
System Requirements for Maps on Disc
Before buying maps on disc, be sure to look at the system requirements. Expect stipulations about the operating system required, the amount of free memory and disc space needed, and the bits of the monitor. There may also be requirements for the computer to have a USB port.
Device Compatibility for Maps on Disc
If you are planning to use the maps on a mobile device, such as a Smartphone, it is important to make sure the device is compatible with the maps on disc before buying. Most maps on disc will work with the latest versions of popular devices, like iPhone and Aera GPS systems. However, do not assume a device will be compatible. That needs to be checked.
Licenses for Maps on Disc
Just like software, many maps on disc come with licensing restrictions. For example, some maps on disc can only be used on one device and will come with a special code for "unlocking" the disc on a single device. If maps need to be used on multiple devices or computers, be sureto read and understand the licensing restrictions before buying any maps on disc.
Checklist for Buying Maps on Disc
Buying maps on disc can be very confusing because there are so many things to consider. To make sure maps suit the needs and will work on the devices available, follow this checklist:
Maps have all desired features
The device(s) in which they will be used meet system requirements
Maps are compatible with the brand of the right mobile device and/or GPS system
You understand the license restrictions
How to Buy Maps on Disc on eBay
Many cartographers sell maps on disc online. For the best deals and a good selection, eBay is one of the best places to buy maps on disc. They can be found by browsing through the Maps category or by doing a search for terms like "maps disc" or "maps CD."GPS maps on disc for cars can be found in the GPS Software and Maps category. Antique maps on disc can be found by navigating to the Antiques category, then to Maps, and finally the Maps on CD subcategory.
Conclusion
Thanks to the availability of digital technology, there is no longer any need to deal with paper maps. Instead, consumers can buy maps on disc and use them on their computer, GPS system, or mobile device. To make sure that they are getting maps which suit their needs, buyers need to be aware of the many features and restrictions that may come with maps on disc. So long as they know what to look for and buy from a reputable seller, eBayis a great place to get good deals on maps on disc.