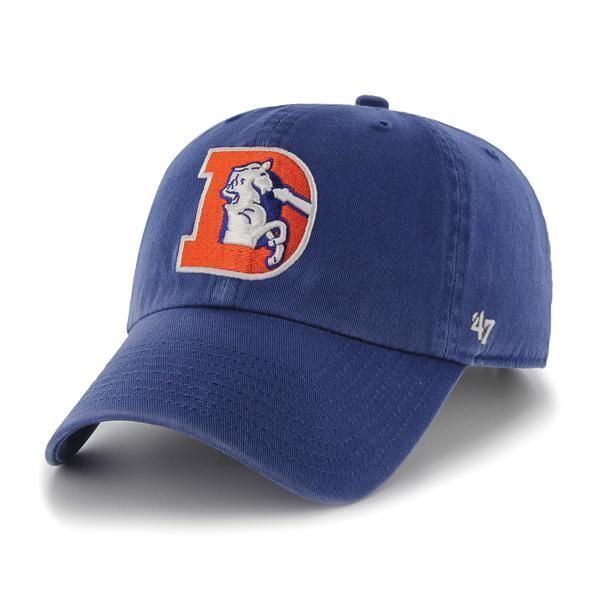 The Denver Broncos got their start as an AFL team from 1959 to 1969, at which time the AFL disbanded and merged with the NFL. Since 1969, the Denver Broncos have won 12 division titles, as well as made seven appearances in Super Bowls. Quarterback John Elway led the Broncos to victory for Super Bowls XXXII and XXXIII, and is one of the most famous quarterbacks of all time. As of 2014, the Broncos' quarterback is Peyton Manning.
Denver Broncos Apparel and Accessories
A die-hard Denver Broncos fan will likely want to wear their team. Jerseys, shirts, hats, and other accessories are styled for both male and female fans. Items with a generic Broncos logo or with current players' names are easiest to find; however, many past athletes still are available on merchandise.
Jerseys
The Denver Broncos have three main color sets for jerseys. These include white and navy blue on orange, white and orange on navy blue, and navy on white with orange trim. The most common and recognizable color set is the white and navy blue on orange. Most jerseys will have a name of a player imprinted on the backside, such as a quarterback or running back, although some jerseys do not. Women's jerseys typically have a different cut, and carry different prices than men's jerseys.
Shirts and Sweatshirts
Denver Broncos shirts and sweatshirts come in many different styles. Made for both men and women, they usually follow the orange, navy blue, and white color pattern, but may differ depending on the manufacturer. Shirts and sweatshirts, like jerseys, often carry a footballer's name on the backside, but most commonly, the shirt will feature a Denver Broncos logo or a title (such as 2013 AFC Champions).
Hats and Accessories
Denver hats come in an assortment of styles and colors, but most likely have the standard orange, navy blue, and white color set, and a baseball-hat style. Hats may be in different colors for different promotions or events, such as Saint Patrick's Day or breast cancer awareness. Accessories a Denver Broncos fan may appreciate include bobbleheads, window clings and bumper stickers, collector coins, autographed items, and shot glasses or mugs.
Sports Cards
As with baseball card collecting, football card collecting is also a very popular hobby. A Denver Broncos fan would greatly appreciate an item such as a John Elway or Peyton Manning rookie card. Purchasing a special sports card for a key Denver Broncos player would depend on year, sports card company, and the rarity of the card to determine its value before purchase. Also. unless the buyer is knowledgeable in the arena of card trading, one should be cautious when purchasing cards and autographed memorabilia. Items offered as authentic, especially autographs, may be replicas.
Eras of the Denver Broncos
Because of their long history with the NFL, fans may prefer certain eras of the team, and exceptional players during that time. This may be an important factor when selecting gear, as a die-hard fan may actually dislike a certain era of the franchise. The Denver Broncos' most famous era is the Orange Crush years, a nickname for their defensive line during the late 1970s and early 1980s.
| | | |
| --- | --- | --- |
| Denver Era | Key Players | Additional Comments |
| Late 1970s/Orange Crush years | Craig Morton, quarterback | Known for their defense during these years; no real key offensive players |
| Early 1980s/John Elway years | John Elway, tight end Shannon Sharpe, running back Terrell Davis | Winningest years of Broncos history; two Super Bowls won during this era, ending in 1998 |
| 2000s/Post-Elway years | Brian Griese, Jake Plummer, Jay Cutler, Tim Tebow (all quarterbacks) | Frequent quarterback changes, infrequent playoff wins |
| 2011 and beyond/Peyton Manning years | Petyon Manning, wide receiver Eric Decker, wide receiver Demaryius Thomas | Super Bowl appearance in 2014; Eric Decker no longer plays for the franchise |
While the late 1970s and early 1980s are important to the team and would be important to any Broncos fan, merchandise in the form of clothing and accessories would be very hard to find. Memorabilia from the Orange Crush era would be a better selection for older fans. The 2000s were not an exemplary time for the team. While many Cutler and Tebow jerseys would have been popular and sold at that time, they would not be a featured item as of 2014.
How to Buy Denver Broncos Gear on eBay
Once you determine which player and era a Broncos fan may enjoy most, you are ready to select items for purchase. Use the basic and advanced search functions on eBay to search for particular styles of clothing, as well as sizes, colors, and types. Always check the seller's feedback to ensure that they are a reliable seller with a solid history of positive feedback. If buying autographed or "authentic" merchandise, do not be afraid to ask the seller questions prior to purchase. Also, keep in mind sellers closer in proximity to you may offer better shipping options.