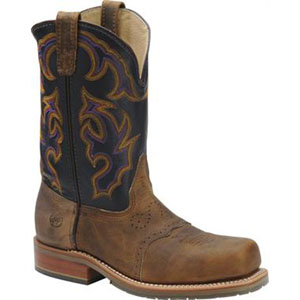 Cowboy boots are a popular item of clothing for many women. Cowboy boots are a distinctive type of boot with a pointed toe, no laces, and they often feature a Cuban heel. The shaft of the boot extends up the leg, usually to mid-calf level. Cowboy boots are durable and hardwearing, and a classic style of boot will not go out of fashion. When buying cowboy boots, it is important to consider the type and quality of leather used, the sole and heel of the boot, and the style of cowboy boot.
A good quality pair of cowboy boots will last many years. For this reason, it is important to ensure the cowboy boots fit correctly before making any final purchase. Buying cowboy boots on eBay is simple and secure. eBay offers a wide selection of cowboy boots for sale in various styles, brands, and materials. Buyers can search for their desired cowboy boots at the most competitive price.
Cowboy Boots for Style and Fashion
Many women choose to purchase a fashionable pair of cowboy boots for style purposes. Cowboy boots designed for fashion purposes tend to be less expensive and less durable than cowboy boots designed for use on a ranch. They can also be more comfortable and cushioned. Fashion cowboy boots are not designed to be used for riding or rough ranch work. Fashion cowboy boots come in a vast range of colors, patterns, and leather types. Exotic leather boots can be very expensive, but make an eye-catching fashion statement.
Fashion cowboy boots can be worn any time of the year. They look great with a knee-length summer dress as well as over the top of a pair of skinny jeans in winter. They can be worn on a night out, to the office, or when dancing. Buyers have a huge choice of brands when it comes to buying fashion cowboy boots, and prices do range significantly, meaning one can find a great looking pair no matter what their budget. Buying cowboy boots on eBay means buyers can choose to search by brand or by price, making it easy to find the right pair of boots at the right price.
Cowboy Boots for Practicality
Cowboy boots designed for practical use, while horse riding or performing ranch or other types of outdoor work, are often referred to as traditional cowboy boots. Traditional cowboy boots have specific design features that make them appropriate for practical use. The heel height, boot shaft length, pointed toe, and smooth sole are all designed to provide maximum safety for the wearer. Traditional cowboy boots are very durable and need to fit properly to be comfortable while on. They tend to be quite expensive because they are designed to last for many years. Traditional cowboy boots can be worn for fashionable purposes. However, they often feature less padding and cushioning, so may not be as comfortable wearing all day as a pair of fashion cowboy boots would be.
What to Look for When Buying Cowboy Boots
When buying any type of cowboy boot, there are a few basic things one should look for, including the quality and type of leather, the sole and heel of the boot, and the style of the boot.
The Quality and Type of the Leather
Cowboy boots range significantly in quality, and their quality has a lot to do with the type of leather used to make the boot. Cowhide boots are the most popular type of boot available. They are ideal for traditional use, as they are very durable and hardwearing. Cowhide looks attractive, is breathable, and is supple and comfortable to wear. They are less expensive than exotic leather boots. For those who want the benefits of cowhide, but would like the look of exotic leather, there are boot makers that make cowhide boots to look like exotic leather patterned boots.
Exotic leather cowboy boots are very expensive. They can be made from a range of hides, including snake, alligator, eel, lizard, ostrich, buffalo, elephant, and stingray. Exotic leather cowboy boots are designed for fashion use. They make a wonderful statement with any type of outfit. They feature beautiful colors, textures, and patterns. Some exotic leather materials are very tough and do not soften over time like cowhide does. It is important that buyers are aware of how to identify a correctly fitted cowboy boot to ensure maximum comfort.
eBay allows buyers to search by material type. Their selection includes leather, snakeskin, suede, and synthetic. Buyers can also choose to type a specific type of boot into the search bar, such as "crocodile cowboy boots" or "lizard cowboy boots."
The Sole and Heel of the Cowboy Boot
There are different types of soles and heels available when it comes to buying cowboy boots. A traditional pair of cowboy boots usually features a smooth sole with a pointed toe and a minimum one-inch Cuban-style heel. This is an angled heel that prevents the foot from slipping through a riding stirrup.
Cuban heel cowboy boots are also a popular choice for women's fashion boots. They look attractive and give enough height without being too comfortable. There is also the choice of a walking heel boot. This is very similar to the Cuban heel, but is usually less than one inch high. The other popular option when it comes to heels is the roper style cowboy boot. This is a flat, more square-shaped heel, often around half an inch in height.
Some cowboy boots feature a very long, pointed toe, giving a more traditional western look to the boot, some toes can be slightly pointed with a flat squared end, and others can be rounded at the toe, like the roper cowboy boot style.
The Style of Cowboy Boot
Boots range significantly in style, and there is a huge range of styles to choose from. There is the western style boot, with patterned stitching, high boot shaft, pointed toe, and often different colored leathers used, giving the traditional cowboy look. There is the roper style boot, with the flat, squared-off heel, rounded toe, and lower boot shaft length. Fashion boots available these days provide buyers with an almost endless choice when it comes to boot style. There are slouch boots, ankle-high boots, and knee-high boots.
Get the Right Fitting Cowboy Boots
Buying a new pair of cowboy boots can be quite expensive. Good quality cowboy boots are designed to be durable and last a long time, while still looking great even after years of wear. Cowboy boots don't fit like normal shoes. One cannot assume that they will be the equivalent size in a cowboy boot to what their running shoe size is. In order for a pair of cowboy boots to be comfortable, they need to be properly fitted. Cowboy boot sizes can range between the different brands.
The style of toe influences the fit of the boot. A narrow toe leaves less room for the toes at the end of the shoe, so buyers will likely need to go up a half size if choosing a narrow pointed toe boot. The type of material will also influence the fit of the boot. Cowhide will usually become supple and stretch a little as the boot becomes worn in. Some exotic leathers do not soften up.
In order to buy a properly fitting pair of cowboy boots, one needs to measure both feet accurately. Cowboy boots are usually made in half sizes, and come in different widths. The following table provides a list of the approximate foot measurements for various boot sizes. The following table provides measurements in inches.
| Cowboy Boot Size | Foot Length | Medium Foot Width (B) | Wide Foot Width (D) |
| --- | --- | --- | --- |
| 5 | 8.7 | 3.2 | 3.6 |
| 6 | 9 | 3.3 | 3.7 |
| 7 | 9.3 | 3.4 | 3.8 |
| 8 | 9.8 | 3.5 | 3.9 |
| 9 | 10 | 3.7 | 4.1 |
| 10 | 10.3 | 3.8 | 4.2 |
Buyers should remember that brands vary in their sizing. A size 8 boot that fits comfortably in one brand may not be the right fit in another brand of boot.
Cowboy Boots For Sale on eBay
Finding the perfect pair of cowboy boots can be very simple when shopping online at eBay. Buyers can choose to type "cowboy boots" into the search bar on eBay's home page to see a long list of boots for sale, or they can choose to navigate to the appropriate section. To navigate to women's cowboy boots, simply select the Fashion portal, click on Women, and then select Boots. Once here, buyers click on Cowboy, Western boot style. eBay then allows buyers to further refine their search by size, width, condition, price, heel height, brand, color, material, or pattern. These advanced search options allow buyers to find a specific pair of cowboy boots quickly and easily.
Secure Payment Options
eBay enables buyers to purchase cowboy boots online with complete confidence. They offer secure payment methods, which include PayPal and Credit Card. Other online payment options include ProPay, Skrill, and Paymate. For those who would like further information about how to pay for an item on eBay, they can read the information available about payment methods in eBay's Learning Center.
Conclusion
Cowboy boots are a popular choice of shoe for many women these days. Not only are cowboy boots popular for practical use while working outdoors, they are also a very popular fashion item. They are a sturdy type of boot made from various types of leather. Before heading out to buy a new pair of cowboy boots, buyers should first identify whether they need their boots for practical use, while horse riding and working outdoors, or whether they simply want a stylish pair to complement their wardrobe.
When looking for that perfect pair of cowboy boots, there are a few things any woman should consider, including the quality and type of leather used, the sole of the boot, and the style of cowboy boot. Once a woman is clear on what type, size, and brand of cowboy boots she wants, she can head online to eBay to find that perfect pair at just the right price.