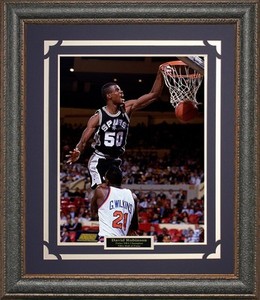 The Olympics have been held once every two years, alternating the summer and winter games, since the first modern games in 1896. The Olympics garner intense interest from sports fans and encourages a good amount of patriotism in the host countries. These games got off to a small start with just fourteen participating countries, but are now a worldwide event with around 216 participating countries. Collectors have been grabbing up Olympic memorabilia for decades and it shows no signs of slowing down. Those involved in collecting memorabilia do so because they enjoy the Olympics, sports, or are citizens of a hosting country. The market for Olympic memorabilia includes everything related to the Olympics, but there are some types of memorabilia that garner more interest than others. Collectors tend to prefer the Olympic pins, participation medals, torches, posters, stamps, mascots, and even Olympic coins. Memorabilia is all valued differently depending on condition, the particular games it is from, and whether or not the item was given to a particular athlete.

What Collectors Want in Memorabilia
Olympic memorabilia is anything produced specifically for the Olympics. Many of these items are licensed and sold by the Olympics committee to help fund the event. Sometimes outside companies will make and produce Olympic-themed products, such as toys and books. These products may be collectible in their own right, but technically, they aren't Olympics memorabilia. The most valuable types of memorabilia are those items produced by or in collaboration with the Olympic committee.
Stamps
Postage stamps with Olympic-themed art were among the first items produced to raise money for the event. These stamps are also among the most popular collector's items. Almost every country hosting the Olympics will produce its own line of Olympic stamps for the year of the event. These are valid stamps and can be purchased at the local post office during the year the games are held. Olympic stamps appeal to Olympics collectors as well as stamp collectors.
Pins
Olympic pins are popular pieces of Olympic memorabilia. They usually feature the mascot of each Olympic Games and other designs related to the host country. The Olympics committee usually has strict requirements for the design and creation of these pins. They are sold before the games, at the games, and given to participating athletes and sports officials. Pins are valued based on their rarity, popularity, and condition. These small items don't cost very much to collect and pin collectors often swap pins during meetings or at the Olympic Games.
Medals
Olympic medals are the biggest prizes for collectors of Olympic memorabilia. There are two kinds of medals: prizes awarded during the games for each event and participation medals given to all athletes participating in the games. These medals are personal items handed directly to athletes, so they can be researched, and each has a documented history. Olympic officials, journalists, and team members are also given the participation medals. These are much easier to find and collect than winning medals.
Torches
The Olympic torches are symbolic of the games and are popular among major collectors. The Olympics start with the ceremonial lighting of the Olympic flame with a torch. The torch is first lit in a ceremony in Olympia, Greece. Thousands of torches are produced for each year's Olympics and each one is used to carry the flame part of the way to the Olympic Games. Since torches are limited in supply, they can be worth quite a bit to the average collector.
Posters
Finding Olympic posters for collecting is another possibility. Posters produced for recent games are affordable and easy to find. They may be marketing for the Olympic events or feature participating athletes in different games. Poster designs also have to follow certain rules set by the Olympic committee. Those interested in older posters from past Olympics will have to pay a little more for these items. Posters are popular with both Olympics memorabilia collectors and poster collectors.
Mascots
The Olympics got into the practice of making stuffed toy mascots in the 1960s. Ever since, these official representatives of each Olympics have been popular among younger collectors. Each host country creates a different mascot for its Olympic games. The mascots are sold by licensed vendors before, during, and after the games. The cost of an Olympic mascot is very affordable during a current set of games. After the games, the cost of mascot dolls will start going up. Dozens of different mascots exist and are commonly collected by children and adults.
There are many other kinds of Olympic memorabilia to collect, from Olympic coins to clothing. When looking to collect Olympic memorabilia, take time to research the different products available. Collect only those things you find interesting and appealing. Collecting for profit is done by many collectors, but that takes a bit of the fun out of it.

How Olympic Memorabilia is Evaluated
Collectible memorabilia varies in value depending on a few different factors. Collectors look at how rare an item is, how popular it is, and the item's condition. Rarity is a major concern with Olympic memorabilia. Even though games are held every two years, they are held in different countries. Each set of Olympic Games will have its own mascot, pins, and other collectibles. The older collectibles increase in value, simply because they are harder to find. The popularity of a collectible depends on the popularity of each set of games. Summer Olympics are generally more popular than the winter games. Condition depends on how well the item is cared for by the owner.
Collectors use different terms for the grade of the memorabilia they collect. This is a category system practiced by collectors in almost any field. The world of collecting requires a system like this to ensure that buyers of memorabilia know exactly what they are getting in a collectible.

| Grading Level | Description |
| --- | --- |
| Mint Condition | Like new; box has never been opened; no damage or wear |
| Excellent Condition | Almost new; may have been opened, but no signs of use or damage |
| Very Good Condition | Shows some signs of use or wear; still intact and has all of its parts or is easy to read |
| Good Condition | More wear, possibly some damage; still intact and usable |
| Bad/Poor Condition | Damaged, extreme signs of wear or use; may not be able to read text or words on item |

Every collector is going to want to know the condition of a collectible before purchasing it. More expensive collectibles are expected to be in mint or excellent condition. The worse the condition, the less it is worth. The terms for condition of collectibles will vary, but these are the general terms used to refer to item quality. Olympic coin collectors may also use the term "uncirculated" to refer to coins that have never been used as currency, and "circulated" to refer to coins that have been used as currency.

Finding Olympic Memorabilia on eBay
Olympic memorabilia is sold at auction on eBay. It can be found by clicking on Collectibles & Art, and then selecting Sports Mem, Cards & Fan Shop. Some memorabilia is also listed under a deeper subcategory named Vintage Sports Memorabilia. There is no specific category for Olympic memorabilia, so listings can be scattered through different related categories. Consider a general search for Olympic memorabilia or a specific search for an item you are interested in.
Purchasing collectibles on eBay is a simple process. It starts with a search for collectible Olympic memorabilia and ends when you find something you are interested in. When the search results pop up, you can click on any single listing to learn more about it. This listing will show pictures of the collectible for sale, and also have more information about the item. It will often have a current bid. This current bid is what another buyer has bid for the item. If you are interested, you can place a higher bid to try to win the collectible before the end of the auction. It's a good idea to continue checking back on the eBay website to see if someone else topped your bid. If this happens and you are still interested, you can place another bid to top that bid. At the end of the auction period, the person with the highest bid wins the item.
Know the Seller
When buying collectibles on eBay, it's important to get to know the seller. The seller should be able to provide a little information about the history of each item. More expensive collectibles, such as Olympic torches, need to have a verifiable history. The seller history also shows how well the seller is able to complete each sale and whether or not previous buyers liked the condition of their purchases.

Conclusion
Olympic memorabilia is a broad topic that encompasses a number of items sold for the Olympic Games. These items include pins, posters, medals, and even furry mascots. The type of collectible each collector has usually depends on personal preference. Many collectors choose to collect one particular kind of Olympic memorabilia. This helps in narrowing down items to collect and makes it easier to research the products. The value of Olympic collectibles varies depending on quality, rarity, and popularity. Memorabilia is often found on online auction sites like eBay.