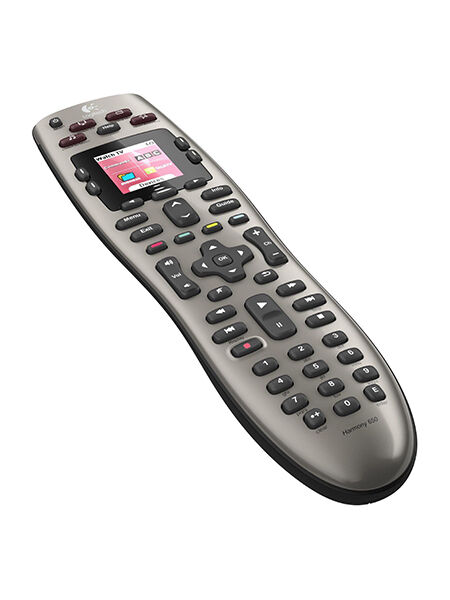 Remote controls make television watching much more relaxing; except, of course, when viewers cannot find the remote control. Everyone, at some point or another, has lost the clicker, either under the couch or between the sofa cushions. Quickly, a relaxing moment turns into a frustrating experience. However, there are some simple ways to avoid losing the remote and keep everyone in the family at peace.
Consumers can choose to purchase products that help keep remote controls in place or try some simple tricks to prevent it from becoming lost. Certain items buyers can purchase include electronic device locators, universal remotes, or a remote caddy. These are available in electronic stores, home stores, through Internet retailers, and on online auction sites like eBay.. Alternatively, individuals can choose to create a plan, which involves the whole family, to keep the clicker safe. Even little do-it-yourself tricks can prevent losing the remote.
Basic Remote Losing Avoidance
Prevention is a key factor when trying to avoid losing the remote. Chaotic households always on the move find keeping a remote in one spot a challenge. Those who live with roommates or housemates can have additional roadblocks when trying to keep the remote in a specific location. Here are some basic rules to live by when trying to avoid losing the remote:
Decide on a secure spot: Make the conscious decision to put the remote in the same location every time.
Involve the family: Make sure all family members, even children, know where the remote should go.
Involve roommates: Individuals living with others should develop a plan for where the remote will be kept.
Keep it out of harm's way: Households with small children and pets might want to place the remote in a high, safe spot before it mysteriously goes missing.
Reduce the clutter: Many households struggle with general clutter. Keep things neat and tidy helps keep the remote in one location.
Watch less TV: When the TV is off, the risk of losing the remote runs low.
Tips and Tricks to Avoid Losing the Remote
Some households need more than a simple plan to keep the remote control in a safe spot. There are some basic tricks TV watchers can use to help avoid losing the remote. These are low cost, no fuss solutions used to end the clicker misplacement problem. Some simple ideas include:
| Product Needed | How to Use It | Good for Households with... |
| --- | --- | --- |
| Velcro | Attach peel-and-stick Velcro to the remote and to an end table; attach the two objects when not in use. | Responsible adults |
| Ribbon or colored tape | Attach a bright ribbon or colored tape to a remote to increase visibility | Children, older adults |
| Incentives for children | Offer children a treat if they help the household efforts to avoid losing the remote | Children |
| String and accessories | Tie the remote down to sofa or end table with durable string | Children, pets |
After a period of offering kids incentives or using another trick, keeping the remote in one place becomes habit. In no time, the whole house will be able to place the clicker down in an easy to remember spot.
Electronic Solutions to Losing the Remote
There are some high-tech solutions to a remote losing problem. For starters, consumers can purchase multiple devices to ensure that one is always on hand in case one gets lost. Buyers might even consider purchasing a device locator so when the remote does get lost, finding it is a breeze.
Electronic Device Locator
Just as locators can be used to find lost keys and wallets, consumers can connect an electronic device locator to a remote. When the remote is nowhere to be found, click a small button and the lost device will make a loud, distinctive noise. Buyers should find their lost remote in no time. Keep the button in a safe place or mount it somewhere to avoid losing that, too. Some remotes, like the GE 6 Device Universal Remote,, come with their own locator device.
All-In-One Universal Remote
Some households have many different remotes for the TV, cable box, DVD player, sound system, and more. In some instances, simply turning to a person's favorite TV station requires three different remotes. In these types of households, remotes are more likely to get lost because there are so many of them in the first place. Certain high - tech remotes can be programmed to turn to the right settings on a TV, sound system, video game console, and DVD player.
A remote like the Logitech Harmony One Advanced Universal Remote automatically turns the TV to the right TV/Video setting and turns the amplifier to the right sound settings, depending on which device is being used. Simply program the remote to the right "Watch TV," "Playstation 3," or other device settings and consumers will no longer need multiple remotes for multiple functions.
Buy Multiple Remotes
In other cases where remote losing is unpreventable, some families might choose to buy multiple inexpensive universal remotes in case one gets lost. Purchasing two or three simple television remotes can reduce the headache when one remote cannot be found. Keep the multiples in safe places so they won't get lost as well.
Remote Control Organizers
One of the easiest ways to avoid losing the remote is to purchase a remote control organizer. A caddy, wall mount, or hanging caddy helps avoid the frustration of losing the clicker. An organizer keeps multiple remotes and other TV accessories in a neat and organized place.
Remote Caddys
Wooden or plastic remote caddys are small boxes with slots to keep multiple remotes. Caddies can be placed on a coffee table, end table, or up high to keep out of reach of small children and pets. Some remote caddies have additional slots and cubbies to keep additional items, such as video game accessories and various odds and ends. Certain caddies come on a turntable so they can be rotated 360 degrees. They come in many colors to match any decor.
Wall Mounts
A permanent solution to the remote control losing problem is installing a small wall mount.. Consumers can hang a slotted wall mount by their sofa or chair for easy access. Alternatively, buyers can choose a mount that can be attached to the side of the TV or TV cabinet. Get in the habit of sliding the remote back into the mount when not in use.
Hanging Sofa Caddies
Sofa caddies are convenient for those who often sit in the same spot. A hanging sofa caddy slings over the side of one sofa or chair arm. It often has several pockets for multiple remotes and other knickknacks. Sofa caddies are soft and flexible, but can be problematic for households with small children and pets. Caddies often let remotes hang low to the ground, leaving the temptation for little ones to come and take one away.
How to Buy Remotes and Organizers on eBay
From universal remotes to caddies, consumers can find everything they need to prevent losing the remote on eBay.. eBay is buyers' one stop shop for electronic device locators, universal remotes, wall mounts, remote caddies, and hanging sofa caddies. Choose whatever product or products best suit your household.
Searching on eBay
You can search for universal remotes under the TV , Video & Home Audio category in the Consumer Electronics portal. You can find remote caddies in the Housekeeping & Organization category, under the main category of Home & Garden.. Buyers can also employ a keyword search using the search box available on every eBay page. Type in what you're looking for and related listings will appear.
Buying New or Used
Many eBay sellers offer new products while other sell previously owned items. Buying used is a good alternative when you are looking to save a bit of money. It is also environmentally friendly. However, buying new items reduces the risk of product defects or damage. In either case, you'll find out whether the product is new or used by reading the "condition" section of item's listing. You will see descriptive terms like "New with Box," "Like New Condition," or "New without Box." Sellers generally also list condition information in the main text or in listing's title.
Conclusion
Television watching can be a peaceful event again when individuals and families are able to stop losing the remote. People with roommates, children, pets, or just forgetful adults usually have a hard time keeping the clicker in a safe spot. Try creating a plan of where to put the remote control; involve the entire household so everyone is on board. Get in the habit of putting the clicker down in the same spot every time. Try attaching a bright ribbon to increase its ability to be seen, or attach Velcro to the back of the remote and to the side table so everyone can Velcro it down when the remote control is not in use.
If low or no cost tricks aren't working, consider purchasing an electronic device locator to make finding the remote easier. Buyers can also find high tech universal remotes to cut down on the number of clickers they use. Multiple inexpensive universal remotes make great backups as well. Many consumers have had good fortune using a remote caddy, sofa caddy, or wall mount to help organize remotes and other related equipment. Buyers can find all the remotes and accessories they need on eBay.