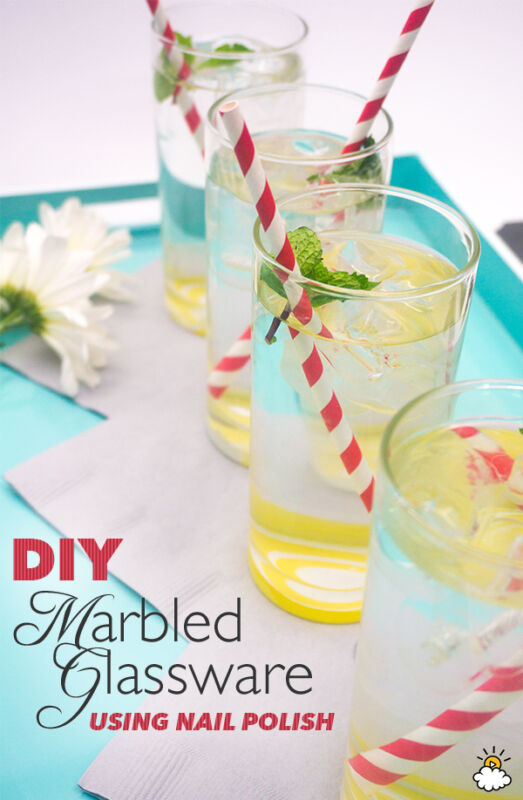 I'm loving the marbled nail polish trend so much that I decided to try it out in a new (and unexpected way): on my extra drinking glasses and tumblers. At first, I was a little skeptical about it, but it truly does work!
These are so easy to make and are a perfect way to add a personal touch to your barware. The best part is that you likely have most of these supplies lying around your house already.
I loved how my glasses turned out and just had to share my own DIY marbled glassware tutorial with everyone.
This time, I decided to go with a springtime design — using
yellow
and
white nail polish
. I tested out a few designs for each glass, and it's good to know that you really can't mess this up. (And if you don't like the design, just use nail polish remover.)
Now, it's time to create your own gorgeous marbled glassware.
Materials: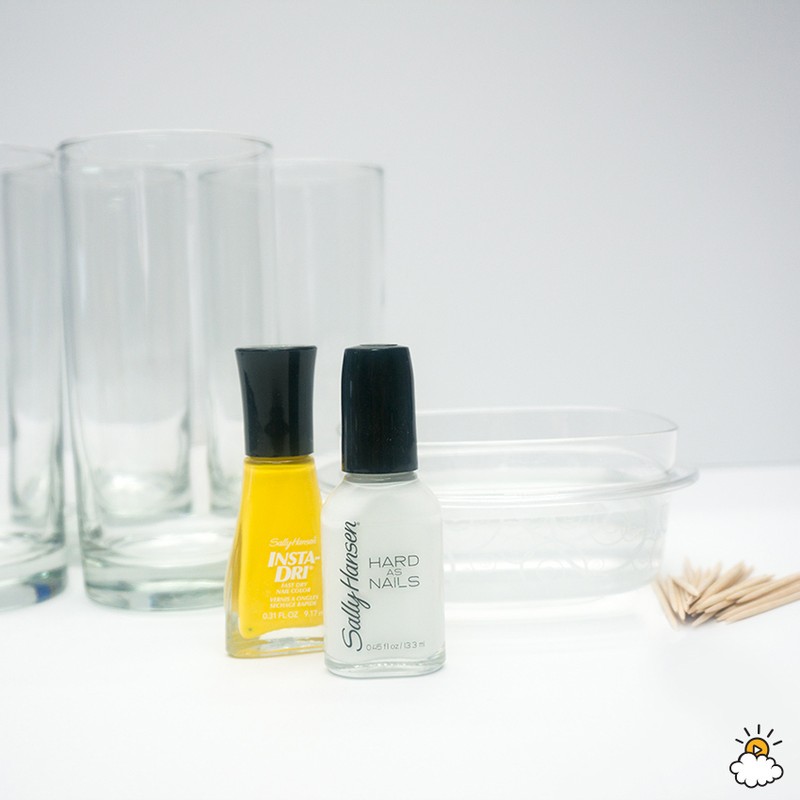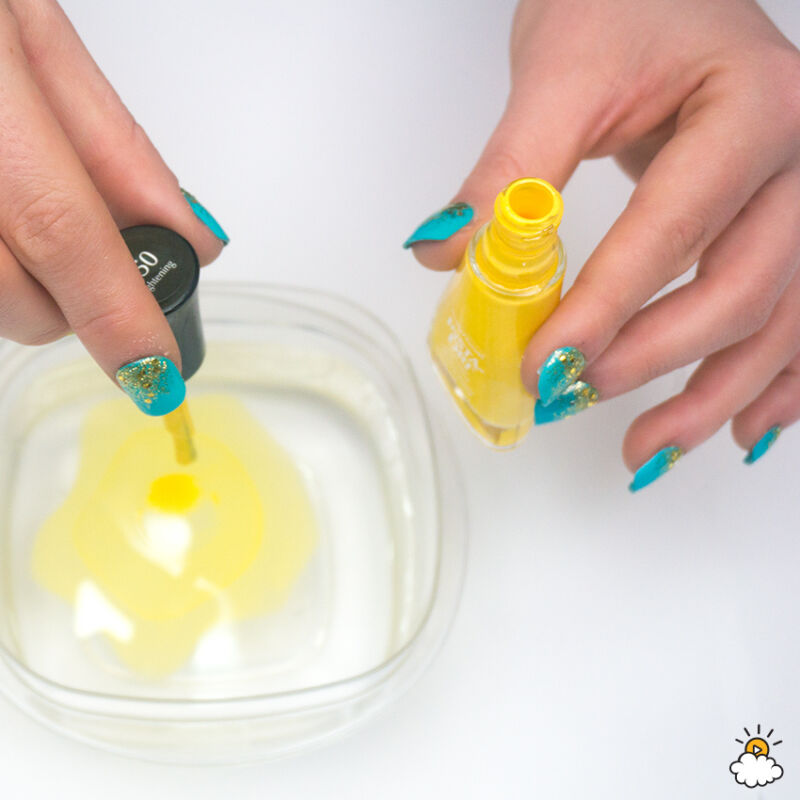 2. Next, add a few drops of the second color.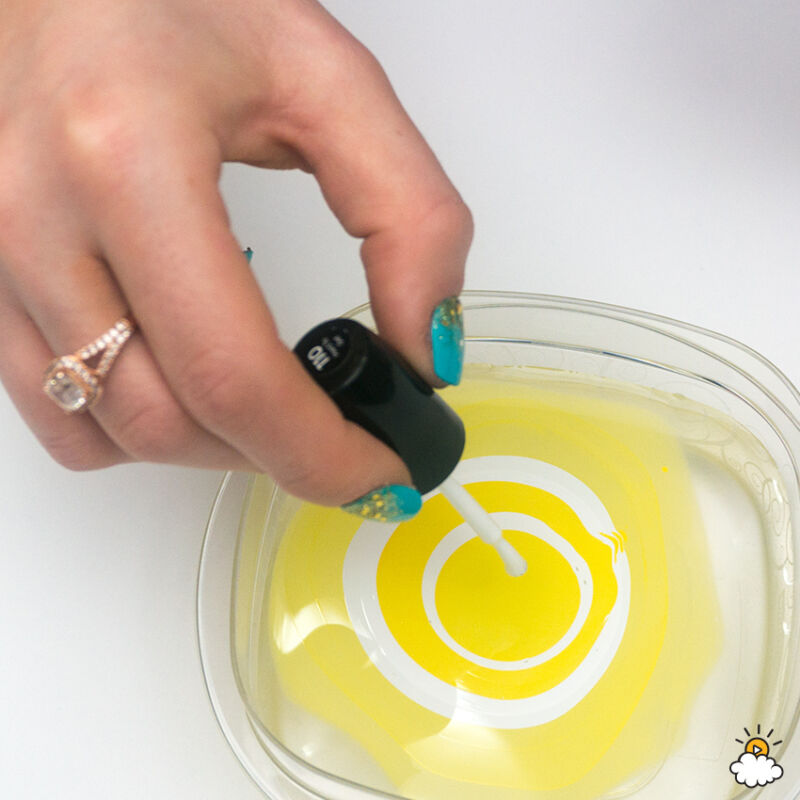 Repeat this step with the first color, alternating between the two until you have several drops of nail polish filling the container.

This part needs to happen quickly, so that the nail polish doesn't have time to dry.

3. Drag a toothpick across the surface of the water to swirl the colors and create a marbled effect.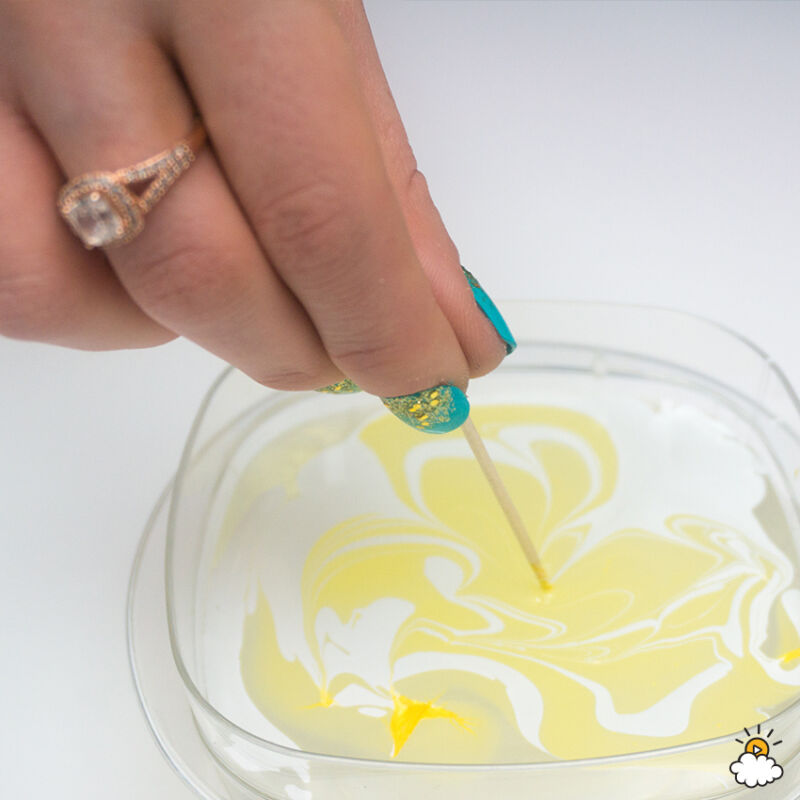 4. Insert the glass sideways into the water and gently roll the surface across the nail polish.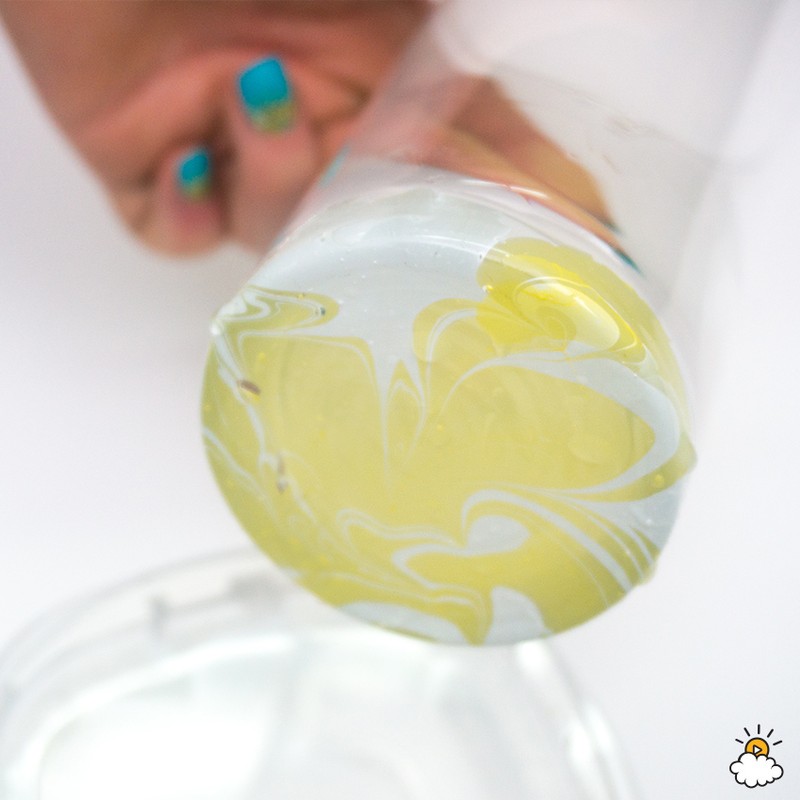 The polish will stick to the bottom of the glass.

Sit the glass upside down to dry. (I let the glasses dry for 10 minutes.) Then, I used nail polish remover and a cotton ball to remove any smudges. If desired, take to a well-ventilated area and spray with a clear sealant to protect the marbling.

If you want to get more creative, you can even try to make a flower design.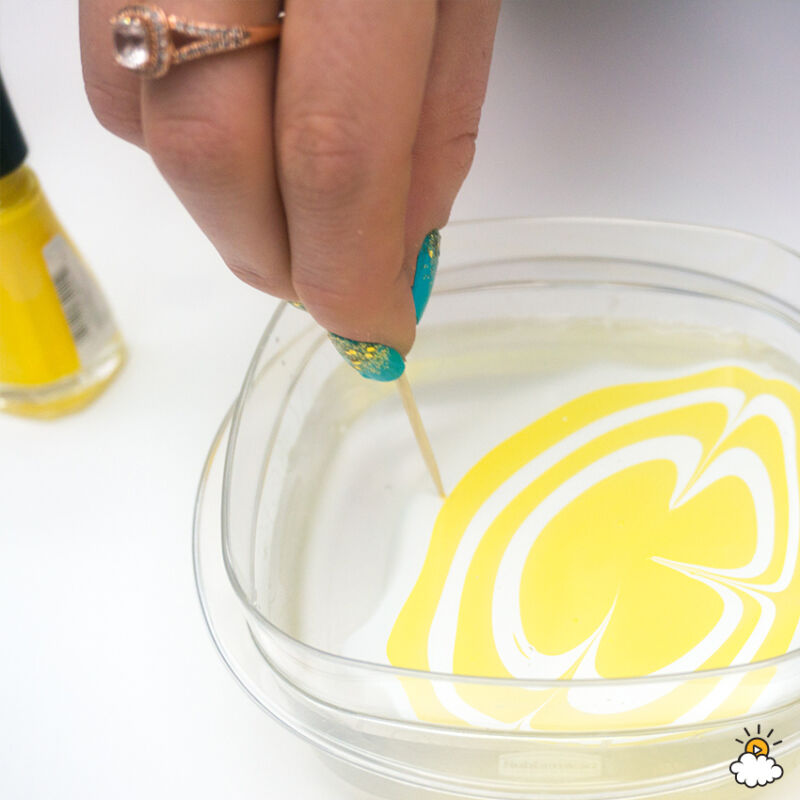 To make the shape, work in opposite ends until your flower is formed.

Once you're satisfied with the shape, dip your glass into the water. The end result is so funky and fun!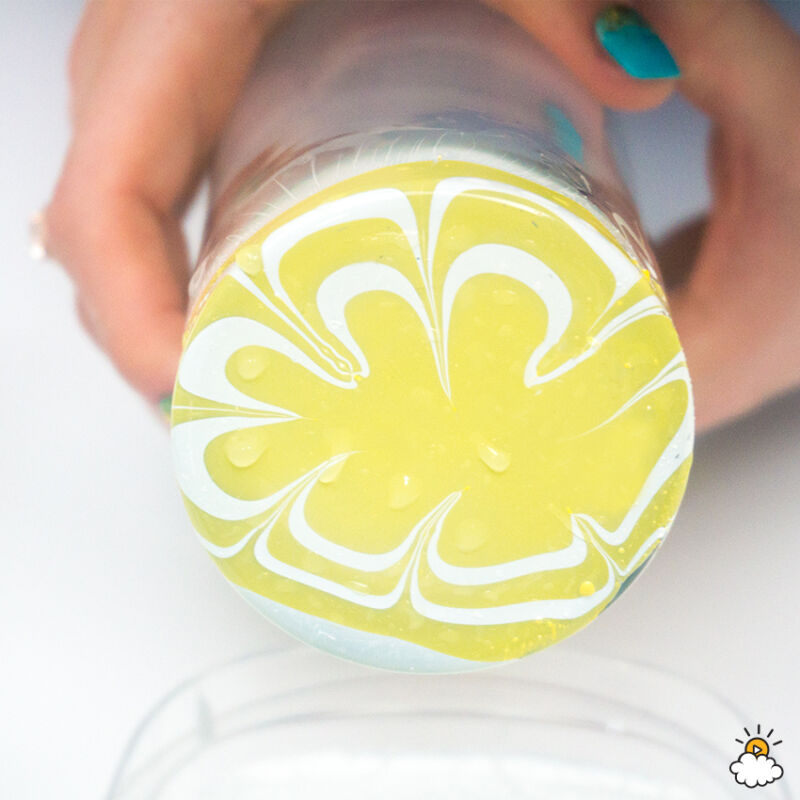 Every design is unique, so have fun with it.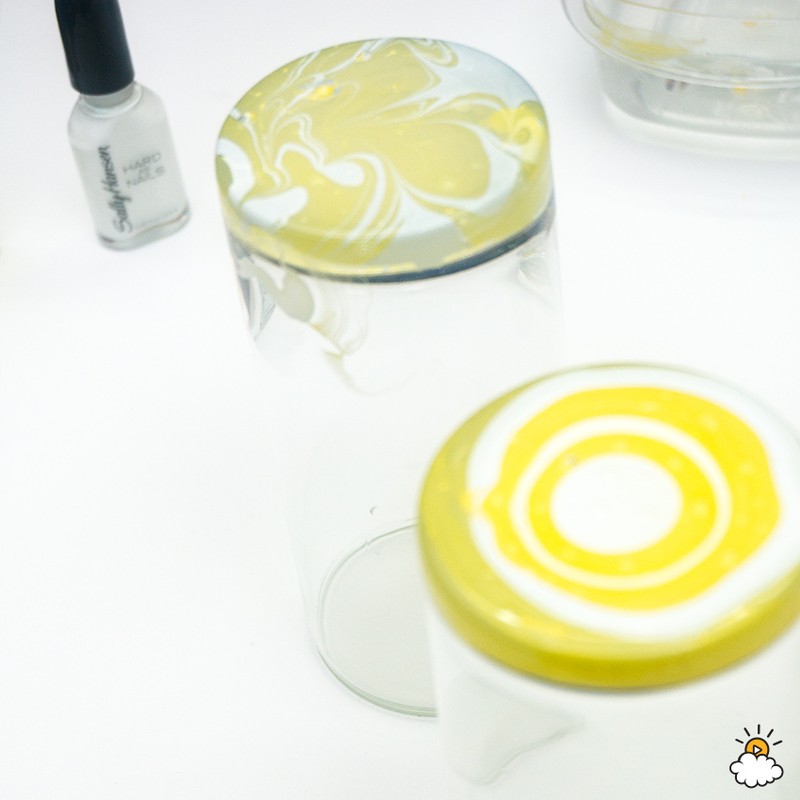 These unique glasses are perfect for a party or just everyday use.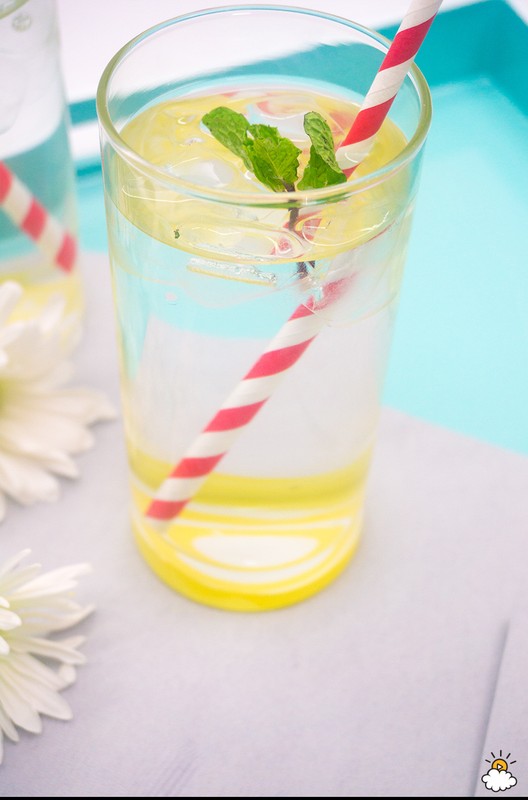 I filled my glasses with lemonade and mint. These cute glasses were a hit when I served my guests.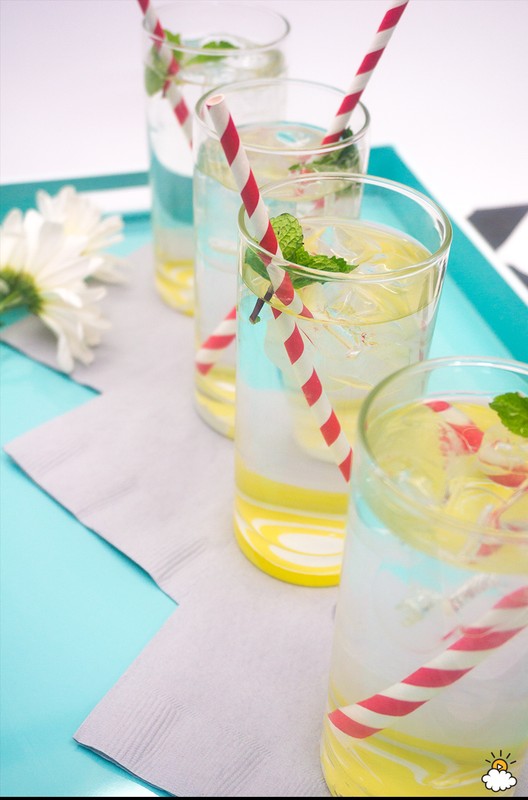 Will you try this DIY project at home? Let us know in the comments below.

And don't forget to please SHARE this fun idea with all your family and friends!