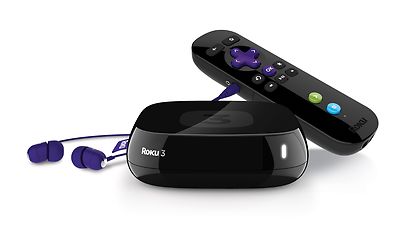 What's the easiest way to turn a regular TV into a "smart" TV? By adding a smart TV box like an Apple TV or Roku, of course. Actually, there are many more smart TV boxes than just these, though they are probably the most popular at the moment. If you have ever wondered whether or not you should buy one, or, if you have one and want to know how it compares to others on the market or whether you should consider buying a second (or third?) box, this is the perfect article for you. In it I am going to explain what to look for in a smart TV box and give a bit of an overview of some of the most exciting boxes out right now. If you want to skip right to the bottom-line and don't need to see all the details, scroll on down to the last section of the article where I'll recommend the perfect box for you.
Learn What A Smart TV Box Is
By now I'm sure you have heard of a "smart" phone or TV. Basically, when people call a device smart they mean that it is Internet-connected. By connecting a device to the Internet, it becomes infinitely more useful through the ability to download and launch platform-specific apps and do things like surf the Web or make Skype calls.
Many new TVs come with built-in smart functionality like I just described. Others, especially older TVs, don't, however, but that doesn't mean they can't become smart. Set-top boxes like the Apple TV or Roku are Internet-connected and plug in to TV sets to pipe in additional content and features. Even people who have smart TVs buy smart TV boxes because they offer functionality which can't be found elsewhere (more on that below).
There are a wide variety of set-top TV boxes to choose from. Some are similar and some are unique. For instance, almost all set-top boxes on the market will connect you to services like Netflix, Hulu Plus and YouTube, but not all offer DVR functionality. Today's smart set-top boxes can essentially fit into 3 categories: streaming boxes, entertainment boxes and boxes with unique features.
Learn Which Category And Device Fits You Best
The various devices listed below sometimes have overlapping features. I have, however, grouped them into categories in which I believe they fit best.
Streaming Boxes
Roku 3: Roku (pronounced "row kew") retails for between $49.99-$99.99 and is the original streaming player. It now features over 750 channels and boasts hundreds of thousands of movies and TV shows. The latest model, the Roku 3, boasts a plethora of features in addition to the available premium streaming subscriptions you'd expect from a streaming media box (Netflix, Hulu Plus, HBO GO and Spotify), one of which is access to free content from providers like Crackle, Pandora, Disney ad VEVO. Many people will love the ability to access Amazon Instant Video on Roku. One reason many people never "cut their cable cord" is because they don't want to lose access to live sports events. Roku solves this problem by making content from the NHL, NBA, MLS and UFC leagues, among others, available for a fee. One unique feature Roku 3 can brag about is the remote that lets you connect a pair of headphones for when you want to watch while keeping the volume down. Roku 3, while not a full-blown entertainment box like those listed below, does also offer limited gaming capability with titles such as Angry Birds Space and Jeopardy available. Since we now live in a mobile world, smartphone owners will appreciate the ability to view photos from their mobile device on the bigscreen.
Apple TV: Apple TV retails for $99 and puts HD iTunes content and more in your TV. In addition to content other streaming boxes make available, like Netflix or Hulu Plus, Apple TV offers HD iTunes content including movies, TV shows, sports and more. Another big draw is the ability for iPhone, iPad and Mac users to stream/mirror content from their devices to the TV via AirPlay. Again, while the Apple TV isn't (yet) a rule-them-all entertainment hub, it does offer a degree of gaming via AirPlay. Many business owners love to use Apple TV's AirPlay function for presentations, demonstrations or for viewing photos or videos from their iOS devices.
WD Live TV Hub: The idea behind the WD Live TV Hub, which retails for between $194.99-$259.99, is to combine a hard drive with a streaming media box. With subscription services basically on-par with Roku (Netflix, Hulu Plus, etc), this box has a few goodies that help it stand out a bit. First off, as a hard drive that can play files on your TV, customers seem to love the fact that it can play almost ANY type of media file. This box is also Mac or PC compatible and makes it easy to move files stored on other drives (USB drives, network drives, camcorders, etc) to the device via onscreen menus. Because it can work with a USB keyboard, the WD Live TV Hub offers another way to update your Facebook status via the included app.
Netgear neoTV: If you aren't a big Amazon or Apple fan, you may want to check out the Netgear neoTV which retails for $129.99 which can plug you into the Google TV universe which will give you access to content from the Google Play store. This box features a very unique touch-pad remote that also has a mini keyboard on the backside for typing/searching. The remote also comes in handy for searching the web thanks to the built-in browser. This box gives you live TV control, streaming media, a web browser and premium apps all in one convenient place.
What Should You Buy?
Are you an Amazon and HBO fan? Get a Roku 3. Do you own an iPhone, iPad or Mac? Get an Apple TV. Do you want to store files on your device as well as stream? The WD Live TV Hub is right up your alley. Want access to Google Play content and web browsing on your TV? Grab a Netgear neoTV.
If you're still looking for other options, consider the following.