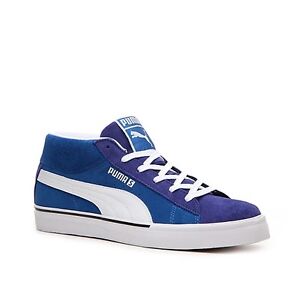 Sneakers are often associated with modern fashion, but various forms of sneakers have been in use since the late Eighteenth century. The appeal of sneakers stems from their ability to provide comfort and support, while remaining stylish. Sneakers often serve dual purposes as fashion statements for trendy wearers and serious accessories for active wearers who need the sneaker to provide specific benefits to achieve top performance.
To meet the diverse demands of today's wearers, sneaker manufacturers have adopted a number of high-tech materials and design elements to provide customers with a wide range of options. Before buying a pair of sneakers, wearers should determine what level of activity they will be engaged in while wearing their sneakers. Different sneakers can match different levels of activity, from high-impact and performance-driven to casual and within the confines of everyday wear. Wearers focused on performance will be drawn towards high-tech features that improve flexibility, support, and traction.
For trendsetters, high-tech features might lean towards visually interesting elements. All types of sneaker wearers, however, will find fit important, so buyers should take careful measurements to determine their shoe size before shopping for sneakers. Sneakers can be found in a whole host of local venues, such as mass retailers, department and athletic stores, and specialty stores devoted to footwear. For shoppers who prefer the variety and convenience of online shopping websites, eBay is a great source of sneakers with a various assortment of high-tech features.

The History of Sneakers
What people today refer to as sneakers began as a humble, rubber-soled shoe called a plimsoll. These shoes were very basic and were designed to be interchangeable between a person's left and right foot. In the late 1800s, plimsolls began to be mass marketed to the public and were referred to as "sneakers," because their quiet rubber soles made it easy to sneak up on unsuspecting others. The flexibility and traction provided by sneakers made them popular shoes with athletes throughout the early Twentieth century. In the 1950s, young people started sporting sneakers as a trendy fashion statement, particularly after seeing the actor James Dean wearing them in his breakthrough role in "Rebel without a Cause."
Sneaker Competition Increases Variety
In the 1980s, NBA star Michael Jordan helped usher in a new era in the development and popularity of sneakers. His association with Nike led to the creation of the Air Jordan sneaker line, one of the most successful lines of footwear ever introduced to the public. Sneaker manufacturers increasingly fought for market share by trying to differentiate their products from their competitors. This competitive differentiation led to advancements in the style, construction, and design of their products. The age of the high-tech sneaker had arrived.
The Anatomy of a Sneaker
Sneakers are constructed of three main parts: the upper, the midsole, and the outsole. Each of these separate components can have high-tech features as part of the design. Sneaker wearers engaged in performance-intensive activities should be particularly interested in the high-tech features of the midsole, which impacts the level of support and shock absorption a sneaker can provide.
The Upper
A sneaker's upper is the section of the shoe that wraps around the top half of the foot and the foot's heel. The upper of a sneaker was conventionally made from leather or natural fabrics, but advancements in technology have led manufacturers to use synthetic materials. Sneakers that incorporate high-tech materials like synthetic mesh are often lighter than traditional sneakers and keep the feet of wearers cooler because of the fabric's breathability.
Another important aspect of an upper is the shoe cut. There are three types of shoe cuts traditionally used in sneakers.

| Type of Shoe Cut | Description |
| --- | --- |
| Low-top | The lightest of the three shoe cuts, the low-top allows space to remain between the end of the upper and the ankle |
| Mid-top | The upper of a mid-top sneaker ends just below the ankle |
| High-top | Most frequently used by basketball players, the high-top extends past the top of the ankle to provide extra ankle support |

The style of shoe cut should be determined by the activities a sneaker wearer typically performs. Some sports, like running, require the unhindered ankle that a low-top provides, while others require the added ankle reinforcement of a high-top.
The Midsole
The high-tech construction of a shoe's midsole can have a great affect on an active sneaker wearer's performance. The midsole, which is the layer between a shoe's upper and outsole, is instrumental in providing a cushioning for the foot as a wearer runs, shifts, or jumps. Modern midsoles make use of ethylene-vinyl acetate (EVA) and polyurethane to provide a high level of shock absorption.
EVA and polyurethane offer different benefits to athletic sneaker wearers. EVA midsoles are light, but not as durable as polyurethane. The density of polyurethane supplies sneaker wearers with plenty of cushioning, but a slower reaction time. Sneaker manufacturers will sometimes combine the best of both worlds and construct midsoles that are a blend of EVA and polyurethane. For sneaker wearers interested in all-around performance, a blended midsole is the best option.
The Outsole
The outsole is the bottom section of the sneaker that creates a stable base on the ground. Outsoles are typically made from rubber, but the flat, plain rubber of classic sneakers is a thing of the past. Outsoles today come in a myriad of surface textures to establish more traction and are often constructed of multiple layers of rubber that incorporate the latest kinetic findings. Sneaker wearers interested in increased mobility and support should take advantage of these high-tech developments in outsoles to boost their performance output.

Electronic Features in Sneakers
Sneakers have gone digital with a number of features that can light up the sneakers or send information to a receiver. Stylish sneaker wearers and children can have sneakers outfitted with LED lights to create an eye-catching fashion statement or a playful look. Digital sensors within a shoe can send information to a wearer's mobile device so they can track their pace, distance, and calories burned, a plus for active wearers in training.

Determining Sneaker Size
All the high tech capacities of today's sneakers will go to waste if a wearer does not buy the correct size sneaker. The only way for a wearer to know his or her right size is to measure the feet. Measuring should take place at the end of the day because feet often swell between the morning and night. If there is a difference in the size between the left and right foot, shoes should be bought to accommodate the larger foot's size.
Measuring the Foot
Sneaker buyers should put on the type of socks they will typically wear with their sneakers before they take their measurements. To make measuring easier, sit in sturdy chair. Place a piece of blank white paper under one foot and draw a line with a lead pencil around the contour of the foot. When drawing, try to keep the pencil straight up to get the most accurate measurement. When finished, repeat the process with the other foot.
Converting the Measurement
After the contours of the feet are drawn, take a ruler and measure the longest part of each foot, then add one-fifth of an inch to the measurement. This determines the foot length. To measure the foot width, use the ruler to measure the widest part of the foot, and again add one-fifth of an inch to the measurement. These measurements should be used when purchasing sneakers to double check that a sneaker size will be the right fit.

Buying Sneakers on eBay
Buyers can find a large assortment of sneakers with high-tech options in eBay's Men's Shoes category. When browsing for sneakers, shoppers can choose between athletic or casual sneakers from brands such as Fila, K - Swiss, New Balance, Nike, Reebok, Ed Hardy, and Vans. Accessing eBay's vast array of sneakers is easy; simply register to create an account. Once an official member of eBay, buyers can purchase sneakers and use eBay's tools to manage their purchasing activity.
Checking Product Listings
Sneaker-related product listings should offer buyers detailed specifics on the condition, color, size, and construction of a pair of sneakers. Often, however, buyers would like to learn more about a sneaker's features or sizing. eBay makes it simple to contact a seller by providing buyers with an "Ask a question" option on the bottom of every product listing. Buyers are encouraged to contact sellers with relevant transaction questions and should do so before buying a product.

Conclusion
Sneakers have come a long way since their modest beginnings in the Eighteenth century. Today's sneakers incorporate high-tech features that add to their appeal to both fashion-conscious and athletic consumers. Sneaker manufacturers have responded to customer demands by using technological advancements to improve both the style and construction of their shoes. Buyers interested in high-tech sneakers should determine before shopping which sneaker features they would find the most beneficial to meet the demands of their lifestyles. Active sneaker wearers will find construction-related features most important, while trendsetters will be primarily attracted to a sneaker's aesthetic high-tech elements. The popularity of sneakers has made finding the perfect pair easy through local stores and online shopping sites like eBay, where buyers can access sneakers in every style and size imaginable.