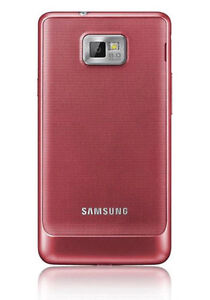 Since their introduction in the latter half of the 2000s, smartphones have consistently gained market share and become more than simple gadgets, as they combine the best features of cellular phones, personal computers, and digital cameras. Many modern smartphones actually feature built-in cameras that are comparable to standalone digital cameras. With this comparability comes the question of how many megapixels are needed in a smartphone camera. In large part, this question can be answered by taking the same factors into account that users do when purchasing a standalone digital camera. A well-informed consumer with an eye for photography is in a position to purchase the smartphone which best meets his or her needs, whether it is purchased from a carrier, an electronics store, or from an online marketplace like eBay.

Common Features of Smartphone Cameras
Perhaps the most important consideration for any smartphone manufacturer is size. If a component is too large to fit in a mobile phone comfortably, it needs to be miniaturized or digitized. This emphasis on miniaturization has led to the near-universal adoption of complementary metal-oxide semiconductor (CMOS) image sensors for smartphone cameras. CMOS sensors are significantly smaller than the other main type of image sensor, charge-coupled devices (CCDs), and they use less power.


Advantages and Disadvantages of Smartphone Cameras
The development of camera phones has in large part kept pace with the development of digital photography technology as a whole. Smartphone manufacturers like Samsung, Apple, Microsoft, HTC, Huawei, and others have been able to take advantage of developments in CMOS sensors, which have significantly improved picture size and image resolution. In addition, most modern mobile phone cameras are able to record video in addition to still shots, though at the expense of reduced quality and megapixel count.

Overall, most smartphone cameras are built simpler than standalone digital cameras as a concession to size considerations. In addition to the image sensor, which is the heart of any digital camera, camera phones usually feature fixed optical lenses and have no physical shutter. These factors limit their usefulness in low-light conditions and contribute to their long shutter lag. However, some newer smartphones have taken advantage of recent advances in miniaturization to create phones with flashes, high-quality optics, and autofocus lenses.

Megapixels Needed for Common Tasks
Many camera users look solely to megapixel counts when comparing cameras, as manufacturers have attempted to make pixel counts something of a benchmark. However, an image sensor's megapixel count only describes the maximum size an image can be viewed at without a loss of image quality. While good digital cameras require more than just a large megapixel count, a camera's pixel count is important, especially for smartphone users. Smartphones often feature somewhat smaller image sensors than digital cameras, as manufacturers have to fit more components in a smaller space.
Displaying Pictures from a Smartphone
Simply put, any smartphone with a camera, regardless of its megapixel rating, will be able to capture an image that will appear sharp on other phones and on computer displays. That is because even the largest computer monitor resolution of 2560 x 1440 pixels yields a megapixel count of only 3.67MP. All modern smartphones can capture images at a higher resolution than 4MP, which means that any image displayed on a monitor is automatically compressed and scaled down to fit the display.
Maximum Effective Print Size
If a user wishes to print out any pictures he or she has taken, however, then that user will have to take the time to compare the desired print size and the phone's megapixel rating. A larger megapixel rating allows users to print their pictures at larger sizes without a reduction in image quality. This chart details the differing sizes and resolutions each pixel rating allows.
| Megapixels | Size at 150 dpi (inches) | Size at 200 dpi (inches) | Size at 300 dpi (inches) |
| --- | --- | --- | --- |
| 1 MP | 5 x 7 | 4 x 6 | Wallet |
| 2 MP | 8 x 10 | 5 x 7 | 4 x 6 |
| 3 MP | 8 x 10 | 8 x 10 | 5 x 7 |
| 4 MP | 11 x 14 | 8 x 10 | 5 x 7 |
| 5 MP | 11 x 14 | 11 x 14 | 5 x 7 |
| 6-7 MP | 16 x 20 | 11 x 14 | 8 x 10 |
| 8 MP | 17 x 22 | 16 x 20 | 8 x 10 |
| 10 MP | 20 x 30 | 17 x 22 | 11 x 14 |
It is important to remember, though, that megapixel rating is not always the best indication of a camera's capabilities, especially for smaller image sensors like those used in camera phones. A larger image sensor allows for more efficient light collection, leading to sharper pictures with less noise. Regardless of the size of the image sensor, however, trying to pack more megapixels onto the same size image sensor will result in grainier images.

When explaining how megapixel ratings and image sharpness go hand in hand, industry experts use the image of water buckets. Think of the image sensor as an expanse of asphalt and the pixels as empty buckets. The buckets are placed to cover the entire surface in order to catch any water (which takes the place of light in this exercise) that falls on the surface. Adding more buckets to the rig requires reducing the size of each bucket. While this will prove beneficial up to a certain point, as having smaller buckets allows them to catch more water overall, there comes a point where each bucket is too narrow to catch water effectively. In the same way, cramming too many pixels onto a small image sensor causes a reduction in image quality as digital noise interferes with image capture.
Megapixel Ratings of Common Smartphones
As mentioned above, the megapixel and resolution ratings of smartphone cameras have kept pace with developments in standalone camera technology. For instance, for the Galaxy S6 Samsung recently developed small form-factor CMOS image sensors that can capture images at 8MP and 12MP. In addition to this high megapixel rating, both lines of sensors can capture video at a resolution of 1080p, comparable to high-end digital cameras. Each of the most popular brands of smartphones provides its users with different features, which must be considered before purchase.
The Apple iPhone
One of the most popular smartphones on the market is the Apple iPhone 6S Plus. The camera capabilities of the iPhone have steadily improved over the line's lifetime, with its iSight camera being capable of capturing 12MP photos and video at 1080p with up to 30 frames per second. The iPhone's camera can capture pictures comparable to those from a mid-range standalone camera, due to the iPhone's image stabilizing gyroscope, more sensitive aperture, and added lens elements. Apple made the conscious decision to keep larger pixels instead of shrinking them down to increase the phone's megapixel count, leading to increased low-light image capture abilities.
The Samsung Galaxy S6
The Samsung Galaxy S6, released in April 2015, is the iPhone's main competitor. The Android-based smartphone features a camera comparable to the iPhone's, with a 5MP front camera, plus a 16MP backside-illuminated image sensor that is also capable of capturing 2160p video at 30 fps. The Galaxy's camera has a slightly larger aperture than the iPhone's, which provides slightly brighter images at the expense of a small amount of image focus. Like the iPhone, the Galaxy offers image stabilization and an autofocus lens, in addition to a built-in LED flash.
The HTC One X
The HTC One X, which hit the American market in May 2012, is also comparable to both the iPhone and the Galaxy. The Android phone's camera is one of the best on the market. In addition to an 8MP backside-illuminated image sensor, autofocus lens, and smart LED flash, the One X also features a dedicated image processor and a smaller aperture. With a shot time of 0.7 seconds, the One X is one of the fastest camera phones on the market. In addition to being able to capture 1080p video at 30 fps, the camera can capture four still images per second while recording video.
The Motorola Droid X2
The Motorola Droid X 2, released in May 2011, has a slightly less-impressive camera than the phones mentioned above. It does feature an 8MP image sensor, dual LED flash, and autofocus capabilities, but the image sensor is not backside-illuminated, which results in blurrier photos than those from other smartphones. In addition, it can only capture 720p video at 24 fps, compared to the 1080p video at 30 fps capabilities of the other cameras.
The Nokia 808 PureView
Perhaps the best smartphone camera available in recent years is the Nokia 808 PureView, which was unveiled in February 2012. The PureView features a 41.2 megapixel image sensor, coupled with high-end Carl Zeiss optics and an f/2.4 aperture, which results in high-quality images that are often better than those captured by stand-alone digital cameras. The large megapixel count allows for pixel oversampling, which combines multiple pixels into one, allowing sharp, true-to-life images, in addition to lossless zoom and improved low-light image capture. The camera can capture 1080p video at 30 fps with up to 4x high-resolution digital zoom, due to the sensor's pixel oversampling capabilities.
The Microsoft Lumia
Released in late 2015, the Microsoft Lumia 650 has a 13MP camera and a backside-illuminated image sensor. The front-facing camera is full HD 5MP wide angle and can capture 720p video at 30 fps, so it does pale next to much of its competition. However, the Lumia 950 surpasses this with a 20MP camera and a front camera video resolution of 1080p at 30 fps.

Purchasing a High-Resolution Smartphone
Due to their immense popularity, high-resolution smartphones can be purchased at a number of locations. Perhaps the most common place to purchase smartphones is direct from wireless service providers, such as AT&T, Verizon, and Sprint. A cost-effective way for current users to change or upgrade their smartphones is to purchase them from an online marketplace like eBay, which allows users to browse a selection of new and pre-owned mobile phones at affordable prices.

Buying a Smartphone Camera on eBay
Shoppers who wish to purchase smartphones on eBay can search for a specific model by typing the name into the Search bar or by using the Categories tabs on the page to narrow phones by brand, model, carrier, and more. In the unlikely event that shoppers are unable to find exactly what they are looking for, they can browse eBay Stores or save a search on My eBay.
Finding a Good Seller on eBay
After finding an item that meets their needs, buyers should always take the time to research both the purchase and the seller, taking special care to pay attention to any buyer comments in the seller's feedback. Shoppers should take the time to read over the details of the listing in order to ensure that they understand the item's condition and the seller's terms. If buyers have any questions, they can contact a seller directly by clicking on the "Ask seller a question" link available in each ad. eBay's Feedback feature allows buyers to share comments and rate their experiences with a seller, which allows future shoppers to consider whether to do business with a seller.

Conclusion
In addition to the other features designers have integrated from mobile phones and portable computers, a smartphone's camera remains one of the most important factors that determine which phone many users will buy. Smartphone cameras have kept pace with standalone point-and-shoot cameras, with most modern smartphones featuring at least 8MP, image stabilization features, and high-definition video capabilities. While online marketplaces like eBay remain the most cost-effective way to purchase smartphones, users need to take the time to research and compare phones, as each camera has different features that lend themselves to their use in different conditions.