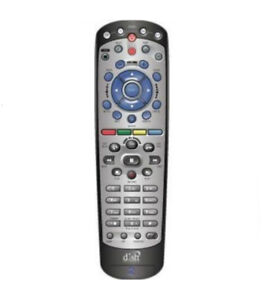 Many consumers are making the switch from cable television to satellite for several reasons. Some consumers are looking to lower their television entertainment expenses and have found plans with lower rates through one of the satellite services, such as Dish Network, while others want access to specific channels or programming that they can't get through their local cable company.
Though Dish Network satellite television services may be less expensive than comparable cable plans through a local cable company and offer channels not available through many local cable companies, some consumers are hesitant to make the switch to satellite television service because they are unsure how the service works and may be worried about having difficulties using the service and the remote control. This guide will help users program their Dish Network remote and also provide some background on the other equipment required to use Dish Network.
A Brief History of Dish Network
Although Dish Network made its first broadcast in 1996, the company got its start much earlier than that. EchoSphere, a C band satellite television distributor, was founded in 1980. In 1992, the company, now called EchoStar, was granted a direct broadcast satellite license by the Federal Communications Commission (FCC) and launched its first satellite in 1995.
Dish Network introduced an HDTV tuner in 2000 and launched a new satellite equipped with commercial Ka band services in 2003. The launch of the new satellite allowed Dish Network to be the first satellite television company to offer local programming to all 50 states. In 1994, Dish Network became the first company to introduce an interactive picture-in-picture program during the Olympic Games. The company has more than 10 million customers nationwide.
Dish Network Equipment Requirements
Dish Network offers a variety of devices designed to enhance the Dish Network experience, including a device that allows playback of recorded programming on any television in the house as well as a device that allows Dish Network users to access Dish Network programming on the go; however, these devices are not absolutely required for Dish Network service.
There are three pieces of Dish Network equipment that are mandatory for satellite television service: a satellite dish,, receiver,, and remote control.. There is only one model of satellite dish available through Dish Network, but there are four different receivers for consumers to choose from. The basic receiver delivers standard television services, though the company also offers an HD receiver, which delivers high-definition programming. In addition, Dish Network offers standard and high-definition DVR receivers that allow users to record satellite programming.
In addition to the satellite itself and the receiver, consumers need a remote control to navigate through the programming available through their Dish Network receiver. Although each type of receiver has a slightly different remote control model, each remote offers many of the same buttons and performs many of the same functions.
Using a Dish Network Remote Control
While Dish Network manufactures several models of remote controls that each have a slightly different look, most of the company's remotes offer the same functionality. It's best for users to refer to the user's manual that was provided with their Dish Network satellite receiver to determine the exact location of specific buttons, though most people will be able to locate the correct buttons by simply perusing the available buttons on their remote.
One of the main differences users may notice is that there are more buttons available on DVR Dish Network receivers than on non-DVR receivers. This is because DVR receivers offer the ability to record and playback programming, which means the associated navigation buttons, such as record, play, pause, and stop, need to be included on the DVR remote.
Programming a Dish Network Remote to Control a Television
A Dish Network remote control can be programmed to control the receiver as well as the television the receiver is connected to. This will allow users to power the television on and off and adjust the volume of the television without having to use a separate remote. Similarly, Dish Network remote controls can be programmed to control some DVD and Blu - ray player models.
The easiest way to program a Dish Network remote to control a television is by looking up the television's three-digit code in the user's manual or on the Dish Network website. Once a user knows the code, he or she simply holds down the TV button on the remote until the button starts to flash. The user then enters in the three-digit code and presses the pound key to save the changes.
While Dish Network includes codes for all of the major television brands in its manual, some users may find that their brand is not listed. If the code isn't available, users can scan the list of codes available until the remote finds the right one. To do this, the user holds down the TV button until it blinks, then presses the star key. Next, the user presses the power button and then presses either the up or down arrow key. Once the TV turns off, the user then presses the pound key to save the code.
Viewing Program Information
Dish Network users can view a list of available programs as well as detailed information about a specific program with just a few simple clicks of their remote control. To view the channel and program guide, users simply press the Guide button. This will bring up the programming schedule, which users can scroll through to see what programs are currently playing or what programs will be playing at a specific time in the future. To navigate up or down one channel at a time, users simply press the up or down arrow keys on the remote control. If users want to scroll one page at a time, they can use the channel up and down keys instead. To select a specific program, a user should make sure the program he or she wants to watch is highlighted and push the Select button in the middle of the navigation buttons.
To view more detailed information about a specific program, including a description, users can push the Info button on the remote control. Users can push the Info button while they are viewing a specific program or while they are viewing the program guide. Pushing the Info button while on a specific program will only display detailed information on that specific program, while pushing the button when the guide is displayed will show detailed information on whichever program is highlighted.
Recording Programming
Consumers who opt for a DVR Dish Network receiver can record programming and play it back at a later date. The DVR is equipped with a hard drive that stores the programming. Many users will select programs to record in advance though from time to time users may find a program and choose to record it as they are watching it. The good news is that with a Dish Network DVR a user can do both; however, selecting record during a program will only record from that point through the end of the program.
To set up recordings in advance, highlight a specific program using the Guide and press the Select or Record key. On the next screen, select the Create Timer option. On the Create Timer screen users will have the option of recording the program one time, weekly, daily, or Monday through Friday.
To review the list of scheduled recordings, users push the DVR button three times. Once the schedule is displayed, users can change recording options or delete scheduled recordings.
Playing Back Recorded Content
When a user wants to access recorded content, he or she simply pushes the DVR button twice. This will bring up a list of currently stored programs. Users can navigate through the recorded programs just as they would using the programming guide, using either the up and down arrows or the channel up and down keys. To start watching a program, a user simply pushes the Select key once the specific program is highlighted.
Shopping for Dish Network Remotes
Each Dish Network receiver purchased or leased through Dish Network comes with the appropriate remote control, so when a consumer is switching over to Dish Network, there is no need for him or her to purchase separate remote controls for each receiver. If a remote malfunctions or a user loses a remote, replacement remote controls are available through a variety of sources.
Consumers can purchase universal remote controls that are compatible with Dish Network receivers through local electronics stores or through online retailers, or they can opt for Dish Network remote controls that can be purchased online through Dish Network or at a local retailer that sells Dish Network results.
Before making a purchasing decision on a replacement remote control for a Dish Network receiver, consumers should confirm that the remote is compatible with their specific receiver otherwise the remote may not work. While most universal remotes that are compatible with Dish Network list which receiver models they are compatible with on the box, prospective buyers should keep in mind that if they need to call customer support in the future, the Dish Network representative may not be able to talk them through certain procedures because they are using a universal remote.
Dish Network users may want to search on auction sites, such as eBay, when shopping for their replacement remote controls. These sites often offer lower prices than local stores and online retailers, and new content is added regularly so users should have no problem locating a compatible remote control for their Dish Network receiver.
Buying Dish Network Remotes on eBay
If you're ready to start looking for Dish Network Remote controls on eBay, head to the Electronics department and proceed to the TV , Audio & Surveillance section. You can then proceed to the Remote Controls subsection and then choose to browse specifically by Dish Network Remote Controls.. You can then also take advantage of the Compatible Brand, Condition, Brand, Location, Price, and other search modifiers in order to find the remote that's right for what you need.
Make sure to also check the seller's feedback in order to determine if the seller is reputable. Review both comments and scores to see the full details about what previous buyers have had to say.
Conclusion
Dish Network is a helpful service for consumers who live in rural areas where cable service is not available, as well as for consumers who are looking for programming not available through their local cable company. Although the remote control included with a Dish Network receiver may seem overwhelming at first, users should first learn how to change channels using their Dish Network remote, then figure out how to navigate the program guide and DVR menus once they are comfortable with operating their Dish Network receivers. Users can consult the Dish Network manual to find out where specific buttons are located and can find a variety of programming information, including how-to videos, online.