This internet research is really very addictive! Here are a few more sources for some well known Hermes designs. Have a look at Some Source Material I and Some Source Material III via these links for some other examples. Please click the YES button at the bottom there, if you have found this Guide interesting. View all my other Guides on Hermes Fakes via this Index Link.
PLEASE NOTE THAT EBAY IS LOSING THE PICTURES OUT OF SOME OF THESE GUIDES....
...but don't worry you can find them and More on www .facebook/Hermes.Scarf.Guides
(You just need to take the space out after the www to make the link work!)
Scarabees et Pectoraux or Egypt ...(and also featured in Soleil de Soie).... is taken straight from the treasures of Tutankhamun, usually available to view in Cairo, or travelling worldwide on exhibition. This is a pectoral showing the Vulture Goddess of Southern Nekhabet.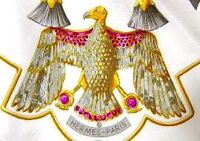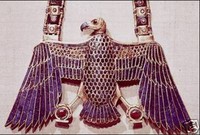 If Egypt is a little far for a day trip, then how about Potsdam in Germany to see this literally "No Worries" weekend retreat, built by Frederick the Great of Prussia?
Sanssoucy.............................................. shows views including the South or Garden facade and 'Corps de Logi' of the Sans Souci Palace.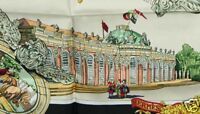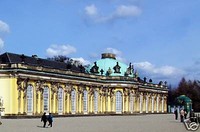 Or how about another trip to Paris and the Musee de la Marine, where you can see the original stern decoration of Louis XIV's galley.....
La Reale - Vue du Carrosse (the Royal "galere extraordinaire")... and maybe wear your Hermes scarf when you go there?!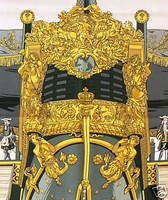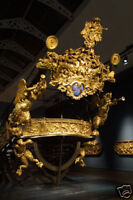 ...Oh and of course while you are in Paris you will visit the Tuilerie Gardens and the Louvre Museum....
Les Tuileries 1990 by Joachim Metz...... ..................................... Mercury riding Pegasus by Coysevox in the Louvre.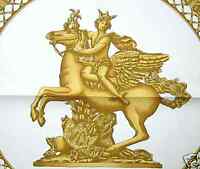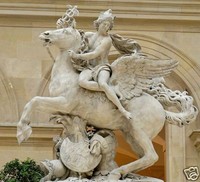 If you need more time to plan, then how about a visit to Vevey in Switzerland for their wine festival held roughly every 22 years, the next one due in 2021!?!
Le Cortege de Vignerons........................................... and an etching from the festival of 1819, showing the entry of Bacchus with Indian porters..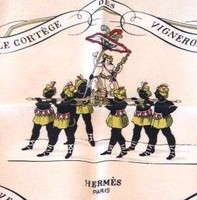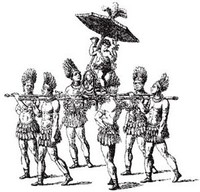 It is just as well that Ebay only allow ten pictures per guide as I really should get back to work now. I hope you have as much fun on the Internet as I do... and have been spurred on to do some research, or travelling of your own. Just remember that the Internet IS addictive... and take a break! Clicked the YES button yet? Thanks.