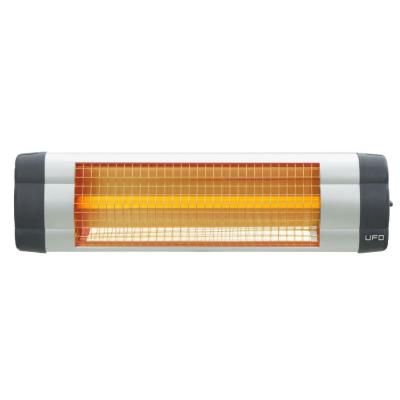 Installing a good heating system in a household is a very important decision for homeowners, especially those that live in colder regions. Choosing a heating system for one's household can prove to be tough as there are many options to choose from. Though, deciding which heating system to select for a home may seem a bit tiresome, however, purchasing it has been made easy thanks to the Internet. Whether one goes for a solar, gas heaters, or electric water heating everything is accessible with just a simple Internet search, all one needs to know is what to look for. One basically has 5 choices when it comes to heating systems; traditional furnaces, electric heat pumps, radiant baseboard heaters, radiant ceiling, or floor heaters and space heaters.

Common Household Heating System Choices
Heating systems a are expensive investments thus they cannot be purchased on whim. Before investing it is be wise to analyze all the variables that come with such a purchase. One important factor a buyer must consider before purchasing a heating system is the energy source available in the area. Not all locations cater to all heat sources, so a buyer needs to be aware of any limitations.
Gas Heaters
Gas heaters either run on natural gas or on liquefied petroleum gas also known as LPG which comes from a gas main or through LPG bottles. Using gas heaters is especially beneficial for those households that already run their home on gas. The bulk of the work is already done in these cases and the increase in expense would be the only variable. Moreover, gas heaters provide heat that is easy to control and are more convenient and fast than other heating choices. Gas heaters are also more efficient and thus cheaper to run. With gas heaters, home owners also get to choose between central gas heating which warms up their whole place, or gas space heaters which heat up one individual space at a time.
Electric Heaters
Electric Heaters are one of the first choices of home owners when it comes choosing heating systems. Though, the electric heaters themselves are not expensive, they are not incredibly efficient so the cost for operating the unit makes them a more expensive choice than gas heaters. Electric heaters can be used to heat up rooms that are smaller in size for shorter periods of time.
Electric heaters come in different types and include night store heaters, radiant heaters, fan heaters, and convection heaters. Each type of electric heater distributes heat differently which is why a user should choose them according to the needs of the room or household. Electric heating for a home can also be done through slab heating, where the floor is heated via electric cables installed beneath the tile or concrete above.
Solid Fuel Heaters
Solid fuel heaters make use of a chimney, or flute, and use coal or wood as heating sources. Due to the availability of coal or wood, many home owners go for solid fuel heaters. Disadvantages of this heating method include pollution to the environment and inefficiency in operation. Solid fuel heaters have the add responsibility of ensuring enough cords of wood are in stock to operate the unit seamlessly. Also, the user must maintain the unit in such a way that blow-back is prevented. Chimneys and flutes that are not properly cleaned run the risk of blowing ash back into the home. Although solid fuel heaters are cheaper they can also prove to be quite a bit of work to maintain.
Fuel options are typically made from Fuel options include corn kernels, sunflowers, beet pulp, dried cherry pits, soybeans and nutshells.
Portable Heaters
Portable heaters are small heaters that can be moved from one room to another for convenient space-heating. Due to their small size, portable heaters can only be used to heat up smaller areas for shorter periods of time. Portable heaters are cheaper than other heating options, however, they are much more expensive to run. If, home owners are not careful space heaters can also prove to be fire hazards. However, most portable heaters today have safety features on them where if they are left on, a hazard switch automatically shuts them down, preventing fires and other such accidents from happening.
Solar Heaters
Solar heaters are great for the environment as because they do not require electricity or gas to run. They operate solely on the energy absorbed from the sun. The operating costs of solar heaters are minimal or nonexistent, but they prove to be a big initial investment. Solar heaters do not cause pollution but they are not dependable in cloudy weather or geographies with months of darkness. Another penitential problem is the space they take on a roof as it is not always the best looking structure to add to a home.
Wood Pellet Burners
The pellets used in wood pellet burners are made from waste products. Not only are wood pellet burners good for the environment, they are also not incredibly expensive to purchase. However, in order to run these burners, electricity is needed. Some advantages of wood pellet burners include their ability to heat large spaces and the user's ability to control the heat.
For centuries, wood pellet stoves heather American homes, and are still being produced today. Typically, these wood chips are made from sawdust, wood chips, paper waste and agricultural waste. For outdoor boilers, these wood fired home heating systems are growing in popularity due to their affordability and effectiveness. Wood pellets are used to boil water, as heat travels into the home via insulated pipes.

Common Features of Heating Systems
Each heating system comes with its own set of features and settings. Once the decision has been made about the type of energy a heater will run on, the user will need to decide which heating system features are most important.
Changeable Settings
A heater that provides the option of deciding on individual setting presents a user with more control over both the overall heat output and the energy consumption. Variable settings on a chosen heater come in handy when the weather shifts.
Safety Features
Safety is a very important aspect of all heating systems, whether electric, gas, or solar always keep an eye on their use. Safety features such as anti-tipping devices, automatic shutoffs, and heat guards ensure the safety of a household and those that reside within the home.
Built-in Blower or Fan
With the help of a built-in blower, or fan, a user can ensure that the heater remains effective. Heaters with built-in blowers distribute whatever heat they produce evenly throughout the room they are placed in.
Power
No matter what product a consumer decides to purchase, they must match their household voltage to the demands of the unit. Failure to match the electricity output with the limitations of the home will minimize the chance of fire or damage to the home. Before making any purchase, confirm the voltage power your room or home needs.

Using a Fireplace to Heat the Home
Fireplaces may be one of the oldest heating systems ever used, which is why even centuries later they have not lost their charm. However, not every household comes with an attached fireplace or chimney. Pre-fabricated fireplaces and free-standing fireplaces are a great way to add charm and heat up a home.

Pro

Con

Pre-fabricated fireplace

- Comes in a variety of shapes and sizes.

- Made of durable metal and come delivered as a complete unit.

-Not as authentic and charming as a built-in fireplace.

Free-standing

- Can be installed or removed easily.

- Add to ambiance in the room

- The owner must install a chimney that can handle the unit.

Built-in fireplace

- Charming and present in most homes built before 1920.

- Must be maintained to prevent fire or blow-back.

Wood Fireplace versus Gas Fireplace
For most home-buyers, and those looking to add a new heating source to a home, the debate between gas and wood-burning units is limitless. Beyond the cost comparison and energy consumption, there are several other positives and negatives the owner should consider when weighing their options.

Pros

Cons

Gas fireplace

- Easy to install

- Burns clean gas over imitation firewood

- Turns on with a flick of a switch

- Not the same ambiance as a wood-burning fireplace

Wood fireplace

- Provides radiant heat quickly

- Adds charm to the decor

- Costly and time consuming to install

Buying Heating Systems With Ease and Confidence
After analyzing the pros and cons of all the heating systems available, a consumer can easily choose the best system for the household and purchase it through eBay. To be comfortable with a buying decision, a buyer should carefully read the details in the item listings.
Some things to consider include:
Add in your delivery costs with the final price and if the figure comes out too high make sure that your eBay seller will ensure the shipping of the item.
If you have any questions or any more information that you would like to know then don't hesitate to hit the Ask the Seller link present under the seller's profile.
Start and complete all your transactions within eBay. Transactions outside eBay are not protected by eBay protection programs.
Do not pay the eBay seller through non-eBay services. These services can prove to be unsafe and fraudulent.
Choosing the Right Heating System
When you're ready to buy the right heating system for your home, start with calculating the heater size in order to minimize the cost of your heater and increase heating efficiency. Consider which room or area to put the first heating system. Depending on your preference, both electric and fueled heaters are available. Remember, electric heaters work best for heating non-commercial area, while fueled heaters are most effective for use in businesses and office space.
For consumers that have a specific space to heat, consider heating a room using a portable electric heather. Typically, these types of heaters are available with safety features. Most electric heaters can heat a single room upward to 125 square feet. A portable heater option is ideal for single rooms like a home office, bedroom or guest room.
For consumers that wish to avoid electric heaters, then consider a natural gas heater, which offers a cost efficient option that provides a comfortable heating solution for medium areas like bathrooms and small garages.
When heating multiple rooms or a larger area, or where the smaller heating system wouldn't work well, then consumers can consider a variety of other options suchlike adding a luxury indoor fireplace could be the next option by using wood, pellet or coal.

Conclusion
When buying a heating system one is presented with several options and choices, the right thing to do is to analyze your individual heating needs and to choose the product that you think will best suit the situation. If greater efficiency and lower costs are important then you can opt for gas heaters. If money is not an issue, you can go purchase an electric heater. Fireplaces and radiant heating methods can also fulfill your heating needs. The right fit for your home and family should be the deciding factor. Remember, before making any decision, check to make sure the heating system you wish to buy fits your home/room needs, it is the right size and voltage, and you've fully researched and educated yourself prior to making a purchase.