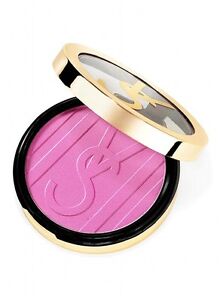 No matter what your personal style, eBay makes shopping for Health & Beauty products fun and easy. With the widest variety of mass, prestige, and niche brands, you'll find all the products you love at the price you want. Plus, more than 90 percent of the products sold are brand new and unused. Get ready to look good and feel great!
Discover Your Health & Beauty Options
Whether you're looking to glam it up or get in shape, you'll find all of the hottest health, beauty, and personal care products to help keep you fit and fabulous on eBay. Examples of the types of products you'll find in each Health & Beauty category include:
To see all the available categories in Health & Beauty, check out the eBay Health & Beauty portal page.
Research Health & Beauty Products
You've browsed through the Health & Beauty category and several products have caught your eye. Now it's time for the next step: buying the product. Before you place your bid, it's a good idea to do some basic research. Below are some tips on what to look for and questions to ask when you are thinking about buying a Health & Beauty item:
Find Health & Beauty Products on eBay
Find Health & Beauty Products on eBay Once you know what type of Health & Beauty products you want, go to the Health & Beauty portal and start searching for items on eBay.
If you can't find exactly what you want, try shopping eBay Stores, tell the eBay Community what you want by creating a post on Want It Now, or save a search on My eBay and eBay will email you when a match becomes available.
Buy Health & Beauty Productswith Confidence
Before making your purchase, make sure you know exactly what you're buying, research your seller, and understand how eBay and PayPal protect you.
Know your purchase
Carefully read the details in item listings.
Know your seller
Research your seller so you feel positive and secure about every transaction.
Buyer protection
In the unlikely event that you don't receive your item or it is not as described, eBay Buyer Protection will cover your purchase price plus original shipping. Learn more.