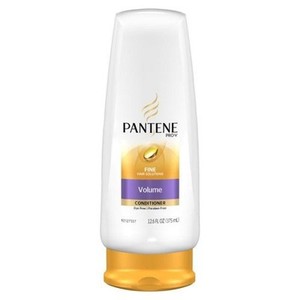 When you have the right tools, supplies, and know-how creating salon inspired styles at home is not only possible but also achievable. The eBay community provides a well-stocked marketplace, where consumers can find all of the tools and hair care supplies they need to achieve virtually any style. However, before purchasing hair care products, buyers will need to determine their hair type, learn how to enhance and maintain their hair using natural methods and store-bought products, as well as understand how different hair tools can provide additional beauty in order to get their hair looking salon fresh. Additionally, with a few tips on how find and buy hair care products on eBay, buyers can not only get the hair products they need but also find great deal on salon-grade products.
Determining Hair Type
One of the first steps to hair care is locating the right products. Having the correct, high-quality shampoo, conditioner, and styling aids maximizes the hair's style potential. Product selection should primarily be based on one's hair type.
Dry Hair
Some people have naturally dry hair; however, coloring, chemical treatment, over-styling and frequent blow-drying can also dry out hair. When it comes to dry hair, the solution is to add back the moisture that nature or styling has depleted. Buyers should select products that add moisture to the hair for more balance.
Normal Hair
Normal hair has a good, balanced texture and is neither too oily nor too dry. However, normal hair can easily be thrown off balance with the wrong product. Individuals who have hair that falls into the "normal" category should select products that are meant specifically for this hair type. Products with extra-conditioning ingredients will leave hair looking oily and unclean. Products designed to reduce oily build up can leave the hair too dry and even lead to dandruff.
Oily Hair
Individuals with naturally oily hair need to wash their hair frequently to keep it looking clean and fresh. Oily hair is often difficult to style and falls limp if brushed too often. Buyers should purchase products that are designed for oily hair that contain few conditioning ingredients. Some individuals even find that they need little to no conditioner at all unless they are about to perm or color their hair. When conditioner is used, it should only be added sparingly to the tips of the hair, never the roots.
Lifestyle and Hair Health
Products are only one part of what determines hair health and appearance, the foods that a person consumes and other lifestyle factors can also have an effect on hair. Part of maintaining an attractive, healthy appearance is having a healthy lifestyle, and hair is not immune to this fact.
Diet and Nutrition that Effect Hair
First of all, what a person eats drastically affects their hair's health and appearance. It is important to get enough protein each day, as well as hair-healthy minerals like zinc, iron and copper. Vitamin A and vitamin B complex also help promote healthy hair and scalp. People who are lacking these important nutrients often have dry hair that breaks easily and appears dull. Nutrition provides a natural way of maintaining hair health. Some people choose to buy dietary supplements to help ensure they are getting the right vitamins and minerals. Many of these products are available for purchase on eBay.
Environmental Factors that Effect Hair
In addition to diet, numerous environmental factors can alter the hair's appearance. People who go to the beach a lot often have lighter hair. Individuals who reside in humid areas have a harder time keeping complicated styles in place. Additionally, those who move to areas known for smog may notice a decrease in luster and shine. These are just some of the many ways that the environment can change the way a person's hair looks and feels. Sometimes special products, like clarifying shampoos or frizz-fighting serum, are needed to adjust for environmental factors.
Lifestyle Changes that Effect Hair
Finally, there is no denying the fact that a person's hair will change many times throughout their life due to multiple lifestyle factors. During pregnancy, for example, women tend to have hair that is fuller and thicker than ever before, but immediately following birth some women start to lose hair as a result of hormonal changes. Aging also drastically affects the hair; some people begin life curly and blond only to end life with coarse, naturally dark hair.
Getting Control of the Hair with Products
Modern styling products provide a variety of options for transforming the natural look of hair. Thanks to styling products, most people can totally change their look whenever the mood strikes by compensating for what Mother Nature may not have provided. Consumers who like to change their style frequently may want to keep a variety of products on hand, to provide for a quick change without a lot of fuss.
eBay sellers offer thousands of styling product options, for every type of hair. Using the guide below can help shoppers to determine what type of styling product they need to achieve the look they desire.
| Hair Product | Purpose |
| --- | --- |
| Gel | Gel can be used to give hair the "wet" look when applied right after a shower or to keep gentle tendrils in place. It can also be used to create "spiky" styles. |
| Mousse | Mousse adds volume to the hair while also providing light style control. |
| Hairspray | Hairspray is a popular type of finishing spray, which comes in varying degrees of strength, which is applied to the hair after styling to help keep everything in place. |
| Hair wax | Hair wax, which generally only washes out with hot water, can be used to achieve extreme styles that last all day. It is especially good for super spiky "punk" looks where an individual needs a lot of control to keep the hair in place. |
| Pomade | Sparingly apply pomade to the hair to give it a chunky look, eliminate frizz, or slick it back. |
| Styling lotion | Lightweight styling lotion operates much like the body lotion for the hair. It protects the fragile hair from the damaging effects of relaxing or heat styling, while adding a silky sheen. |
| Texturizer | Many individuals use texturizer as an alternative to relaxers. It is less potent than a relaxer, but still provides some straightening of the curl pattern. |
| Curl Enhancer | Curl enhancers define natural curls and eliminate frizz. |
| Straightening Balm | Straightening balm protects the hair from damage caused by frequent heat straightening sessions. It keeps the hair shiny and flexible and may help to control flyaways. |
| Detangler | Detangler makes brushing hard-to-manage hair easier and less painful. It generally leaves an attractive sheen to the hair as well. |
Individuals who have known allergies should always check styling products to ensure they are allergen-free before purchase. Many products come with special formulas intended for dry, oily or normal hair. This is just another factor that should be taken into consideration when making a selection.
Styling Tool Options
Some individuals choose to alter the texture of their hair through styling tools before a big event, others use them everyday. Regardless of the usage level, having a few styling tools around the home can provide for a high level of styling flexibility. Most styling tools are used to alter the hairs natural texture through straightening or curling.
Tools to Curl the Hair
Many classic styles can be obtained from curling the hair through one or more methods. Individuals who like to curl their hair on a frequent basis may want to try out several different tools, as many different types of curl are possible. There are also numerous barrel sizes available, to provide different curl widths.
Curling irons
Companies such as Chi, Revlon and Braun produce curling irons that can be used to create a few distinct curls or an overall curly style. These products feature a plastic grip and metal rod that heats up when plugged into the wall. Typically, users place a section of hair in the curling iron, roll it, hold it, and wait a period of time for the curl to take before unrolling.
Hot rollers
Hot rollers typically come in a set that offers multiple sizes of plastic-coated metal cylinders that are used to create multiple curls at once. They are used to create soft waves, as well as tight curls. Many users prefer hot rollers to the curling iron for everyday use since it often takes less time to create a curly look. With hot rollers, the individual divides the hair into multiple sections, wrapping each section around one of the cylinders and securing it with a clip. After a brief period of time the curls will set and the cylinders can be removed. Clairol, Conair and Remington are some of the more popular manufacturers of hot rollers.
Soft rollers
Soft rollers offer an alternative to heat styling and some can even be worn during sleep, so that the user wakes up with a head full of curls. Like hot rollers, the user wraps sections of their hair around individual cylinders. Unlike hot rollers, these curlers require no heat and are generally made of soft materials. Large soft rollers are used to add volume, smaller versions are used to create classic tendrils. Goody and Conair are two popular companies that produce these types of hair curlers.
Tools to Straighten the Hair
Most people use one of two tools when they set out to straighten their hair, the flat iron or the blow dryer. Some individuals prefer one method to another, while others used both tools to obtain the ultimate level of straightening.
Flat iron
The flat iron or straightening iron is used to create sleek, flat hair styles by temporarily smoothing out curls or waves. Generally, flat irons feature two long plates made of either metal or ceramic. Ceramic plates are typically preferred because they are said to make the hair shaft smoother; however, metal plates are sometimes less expensive.
To straighten the hair, most individuals separate the hair into numerous, small sections. They then clamp each section into the flat iron, starting at the top, and gentle go down the length of the section. It may take one or two swipes to get the desired degree of straightening. While most flat irons only work on dry hair, an increasing number of models can be used on wet hair as well. Some popular brands include Chi, Hai, Conair and Farouk.
Blow dryer
Blow dryers or hair dryers are used to rapidly dry wet hair and can also be used in combination with a barrel brush to straighten the hair. Varying in wattage and available from companies such as Chi, Conair and Babyliss, blow dryers generally have multiple speed settings and a cold-air button. Some blow dryers have design features such as a lightweight body and ergonomically designed handles.
To straighten the hair with a blow dryer, one will need to have a large barrel brush and continuously brush the hair while drying from top to bottom, with the heat going straight down the hair shaft. Some people choose to use the blow dryer method of straightening and then do touch ups with a flat iron. Natural level of curliness, as well as desired style will determine if this is necessary or not.
The Care and Maintenance of Styling Tools
Hair styling tools can be a big investment, and it is important that owners do certain things to care for their products and ensure long-lasting, quality service. Following these guidelines can ensure a long life for one's favorite hair tools.
Use Heat Mats or Cool Down: Stylists should never lay a hot flat iron or curling iron on an unprotected counter, instead they should use a heat mat or wait for the tool to cool.
Clean Plates: Consumers must always clean the plates on the curling iron or flat iron, after they have been turned off and had time to cool down, with professional iron cleaner or rubbing alcohol.
Style Clean Hair: Users should always style clean hair to avoid buildup of oil on the tool's surface.
Wrap Cords Loosely: Owners should never wrap the electric cord around their hair styling tool. Doing so can damage internal components and lead to electrical shortages. Instead, they should wrap it loosely and place it next to the tool.
Fight Hair Loss
Millions of people the world over, including all ages and genders, deal with the effects of hair loss on a daily basis. There are many items on the market that can help to slow, prevent or mask hair loss. Products like Nioxin and Rogaine are said to help slow the loss and encourage new growth. Other options include the use of wigs or extensions to mask hair loss.
Nioxin
Nioxin is a corporation that manufacturers several well known products that are used for improving the scalp and treating hair loss. The Nioxin line of products includes items to be used at home and at the salon and is marketed to both genders.
Minoxidil
Minoxidil is an over-the-counter antihypertensive vasodilator medication that is used to stop hair loss and encourage regrowth. Popular manufacturers include Rogaine and Vanarex. This treatment can be used for an extended period of time and is one of the first treatment steps for individuals experiencing androgenic alopecia.
Wigs
Wigs are complete hair pieces that are made from human hair, synthetic materials, or the mane of an animal, which are used to mask hair loss. There are two main types of wigs: One that has to be cut to the hairline and glued down known as a "lace wig," and another that is traditionally attached using combs and pins and is sometimes called a "skin-top wig".
Wigs generally come in multiple sizes in order to ensure a good fit. The best way to determine one's appropriate size is to take a flexible seamstress tape and measure the head starting at the forehead, slightly above the eyebrows, and following the hairline around to the back.
Extensions
Hair extensions, sometimes known as weaves, come in several colors and textures. Extensions are either wefted, which means they are held together at the top with a band or bulk, which means simply a loose pile of hair. Most home practitioners prefer wefted extensions that can often be clipped or glued into the hairline. Bulk extensions typically need to be braided or stand bonded, something that is generally done in by a hair care professional.
When purchasing extensions on eBay, find out if the swatches or pre-glued of if an additional bonding agent needs to be purchased as well. Most wefted extensions are made using a machine, because it is less expensive and more practical. It is possible, however, to find hand wefted extensions, which are less likely to shed and generally considered to be higher quality.
How to Find Hair Care Items on eBay
After determining which hair care products or tools are necessary for a preferred style, go to the Health and Beauty portal,, to the left there is a list of categories. From that list, click on Hair Care and Salon ,aand begin searching for item listings on eBay. Users can refine their search results by browsing categories and using a keyword searches.
Categories
The Categories listed on the left side of each page help users to narrow down available listings by item type. There are links for Shampoo,, Conditioner,, Hair Dryers,, Straightening Irons,, Hair Loss and more. After choosing a category, there are more details for refining the search, which are located on the left of the page. Users can narrow down their search by location, price, and even brand. Using the "sort by" drop down menu to the right, listings can be arranged by ending time, price, distance and numerous other factors.
Keyword Search
Search eBay title listings for specific words by using the search bar at the top.. For example, consumers seeking flat irons should type "flat iron&" (without quotation marks) into the Search box. Visit eBay's Search Tips page for more tips on searching with keywords. Individuals who are still having a difficult time finding a specific product should try shopping eBay Stores,, telling the eBay Community what they want by creating a post on Want It Now,, or saving a search on My eBay and have eBay email them when a match becomes available.
Buy Hair Care Items With Confidence
Before making a purchase, be sure to research precisely what is being purchased, the seller, and how eBay and PayPal protect consumers.
Know Your Purchase
Carefully read the details in item listings. Figure delivery costs into your final price. If you are going to spend a lot of money, make sure the seller will insure the item when it ships. If you want more information, ask by clicking the "Ask Seller a Question" link under the seller's profile. Always make sure to complete your transaction on eBay with a bid,, Buy It Now,, or Best Offer..
Know Your Seller
Research your seller so you feel positive and secure about every transaction. Below are a few questions to think about when researching a seller:
What is the seller's Feedback rating?
How many transactions has he/she completed?
What percentage of positive responses does he/she have?
What do buyers say in their Feedback?
Did the seller receive praise?
Do they offer a money-back guarantee for their camping equipment?
What are the terms and conditions?
Understand Buyer Protection
Most top eBay sellers operate like retail stores and have return policies. Do they offer a money-back guarantee? What are the terms and conditions? In the unlikely event that you don't receive your item or it is not as described, eBay Buyer Protection will cover your purchase price plus original shipping. Buyers must actually bid and buy on eBay to be covered by eBay protection programs and purchasers must pay using PayPal in order to be covered by PayPal protection programs.. Transactions conducted outside of eBay are not covered by eBay protection programs. Never pay for your eBay item using instant cash wire transfer services through Western Union or MoneyGram. These payment methods are not safe when paying someone you do not know.
Conclusion
The numerous tools and hair care products on eBay make it easy to achieve a desired hairstyle at home and maintain a healthy appearance. Each individual holds personal preferences and desires when it comes to the look of their hair. Searching the large community of eBay merchandise for hair care tools and products can save consumers both money and time, especially when the product in question is considered a hard-to-find item.