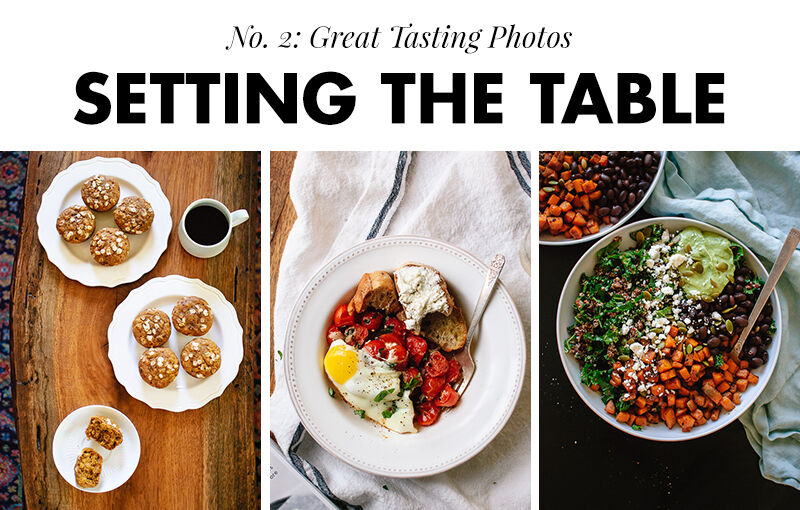 Plates, Patterns & Props
In
my first guide to food photography
, I shared basic food photo tips and guidelines for buying basic photography equipment on a budget.
Now, we'll dive into
setting the scene for your photographs
. You don't need a closet full of dedicated photo "props" to take great food photos, but here are some tips on what to look for when you go hunting for photograph-worthy items. Don't forget to shop your own home first! When you're shopping, don't feel like you need a complete set of anything. I save money by buying two or three matching items so I can repeat them in photos, but four or more matching items is generally unnecessary.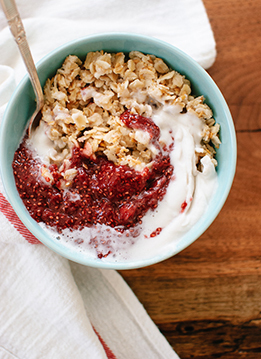 Finding your style
Before you go on a prop shopping spree, think about the overall style you would like to convey in your photographs. There's no need to make your photos all look the same (by all means, be creative with your props!), but you are probably drawn to some sort of aesthetic and it's helpful to define it first.
Questions to help you find your aesthetic
Which food photographs are you most drawn to?
Why do you like those photos?
Is there a consistent style or theme across those photographs?
Beyond food photography, what styles do you prefer when it comes to clothing? Do like bold colors and prints? Sleek, all-black apparel? No-fuss utilitarianism? Classic all-American?
What styles do you prefer when it comes to interior design? Do you like whimsical environments or calming interiors? Are you more attracted to traditional or modern designs?
In conclusion, what do these answers tell you about your food photography aesthetic? How would you define your own style?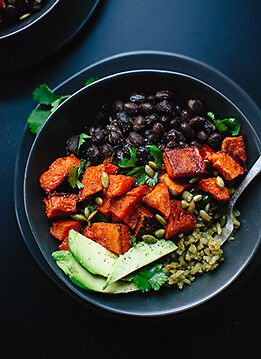 Shopping consideration no. 1: Scale
When you're photographing food, be sure to consider the size of your dinnerware relative to the food itself. If you're like me, you're probably accustomed to eating a small slice of pizza on a large dinner plate, but that pizza will look sad and lonely in a photograph!
For appetizing photographs, you'll usually want to select
smaller plates and bowls
and
fill them with food
.
Shopping tips for scale:
Choose salad plates (about 8 inches across) instead of dinner plates (up to 12 inches across). Beware of plates with significantly raised rims, which can be challenging to photograph well.
Pick reasonably small bowls for soups and pastas and fill them to the brim.
Select small cups that match the scale of your small plates and bowls. I prefer smaller, low cups with straight sides. Tall cups can dwarf low-lying plates and bowls, and it's especially tricky to make tall cups with slanted sides look right.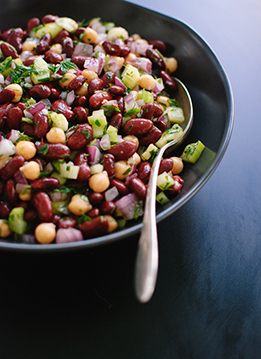 Shopping consideration no. 2: Sheen
Shiny objects are more difficult to photograph than matte objects because you can see where the light reflects off their shiny surfaces. Sometimes a light sheet is lovely, but distracting highlights should be avoided.


Shopping tips for sheen:
Avoid super shiny flatware. I have a collection of
vintage silverware
that is well-worn and looks beautiful in photos. If you're shopping for modern styles, search for
brushed flatware
, which has a more matte finish.
Choose not-too-shiny backgrounds. It's nearly impossible to make food look good if your background is a super shiny table or polished kitchen counter. Bigger backgrounds are usually easier to work with, so choose backgrounds that are at least 18 inches on their smaller side.
My favorite backgrounds include
chalkboards
as well as
marble pastry boards
that have not been polished.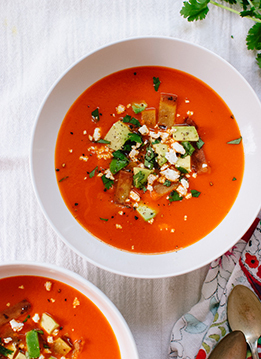 Shopping consideration no. 3: Patterns and styles
When you're selecting props for a photo, you don't want your patterns and styles to overwhelm the food or be glaringly mismatched.



Shopping tips for pattern and style:
It's generally safer to work with solids or subtle patterns than bold patterns. Bold patterns have their place, though. Sometimes I like to use
striped textiles
strategically to direct the eye.
If you're drawn to whimsical, vintage or eclectic styles, you can safely incorporate bold pattern in small doses, like a
patterned napkin
or
vintage handkerchief
. Avoid glaringly mismatched patterns or styles that distract from the food.
More in the Great Tasting Photos Series