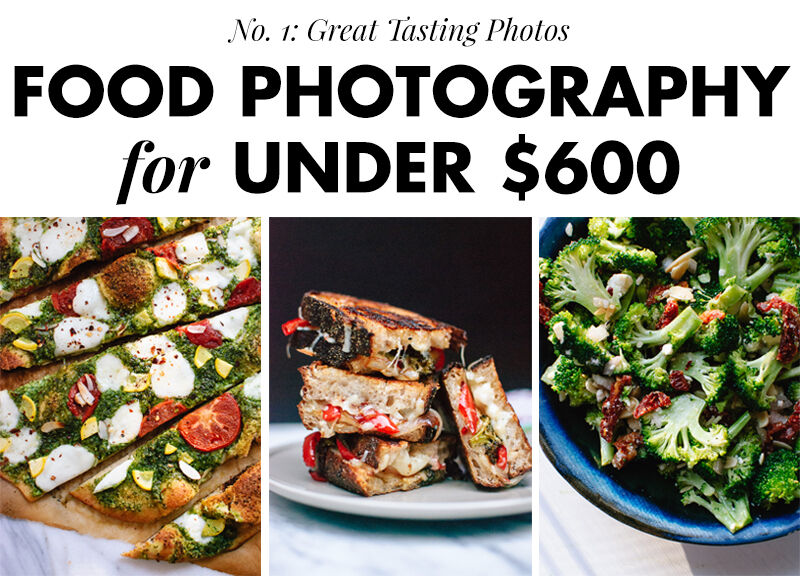 How to Make Your Food Look As Good As It Tastes
We've all seen unappetizing photos of food that tastes amazing in real life. Even five-star chef's dinner plates can look lackluster under artificial lighting! In my opinion, fantastic meals deserve fair representation. I've been photographing recipes to share on my food blog for almost five years now, so I'm here to help you make your culinary masterpieces look great on camera!

This is my first of a series of guides on food photography, so let's start by reviewing food photography fundamentals and the basic gear you'll need for enticing food photos.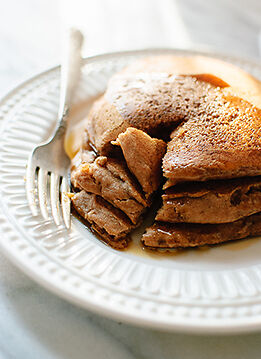 Tip no. 1: It's all about the lighting!
Whether you're taking pictures on your phone or a professional camera,
always photograph your food under natural light.
Natural light casts a lovely glow over your meal, whereas artificial light creates harsh shadows and adds a strange tint to your plate. The flash on your camera will cause the same problems, so stick with natural lighting whenever possible!
Slightly diffused natural light is best.
You may need to pick up your plate and move it around your house (or a restaurant) to find an area with nice lighting. You'll be surprised at how different the lighting can be directly next to a window (harsh and bright) and just a couple of feet back from the same window (darker and more diffused). I hung an inexpensive,
sheer white curtain
on my principle window for food photography, so I can pull it over the window when I want even more diffused light.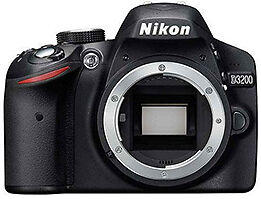 Cameras for food photography
You don't need the latest, greatest camera for great food photos.
I actually used an eight-year-old, mid-range digital SLR and an inexpensive lens to capture the food photos you see here. That camera was a great investment back then! However, newer and higher quality cameras have better autofocusing systems (which help you zero in on your focal point) and can capture greater detail in your photos.
Fortunately, you can choose from a variety of great cameras at various price points on eBay. I suggest buying the best camera that fits in your price range. People often buy fancy cameras and hardly use them, so a slightly used camera might be a great option for you.
I use a Nikon camera and it has treated me well.
Canon cameras
are excellent, too. If you're going to start with Nikon, lower priced options include Nikon's
D3300
or
D5200
. If you want to splurge on a really fantastic camera, I just upgraded to the
Nikon D750
.
One way to save money
is to buy the camera body only, not the "kit" that comes with the camera and a lens. You probably won't want to use the kit lens for food photography, anyway. Just remember to factor in the cost of the additional lens (see below) when you're budgeting for your camera.
Lastly,
you'll need at least one memory card
for your camera, too. Your photos are stored on memory cards and higher quality memory cards record and play back photos at a faster rate. I like
SanDisk Extreme memory cards
.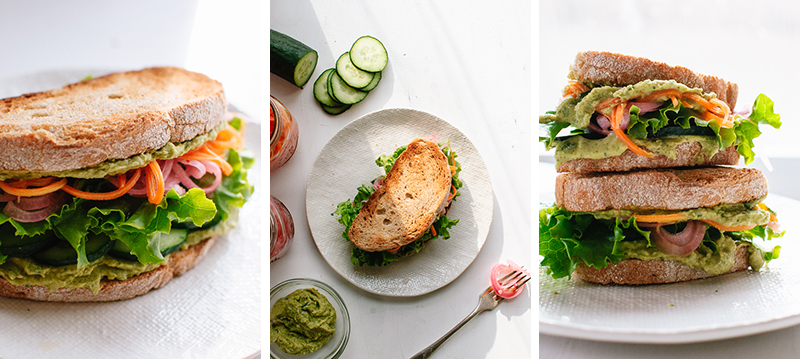 Add a caption
1) Side angle/side lighting 2) Overhead angle/side blacklighting 3) 90 degree view/backlighting. Photos Copyright © Kate Taylor / Cookie and Kate
Tip no. 2: Play around with camera angles!
Try moving your camera up or down vertically to capture different views of the plate. Food generally looks nice in overhead shots, but you may prefer the photo taken from a 45 degree angle or straight from the side.

Sometimes the nature of the dish provides clues. For instance, a slice of New York-style pizza looks great overhead, but disappears completely if you take the photo at a 90-degree angle from the table. On the other hand, a stack of pancakes looks much more enticing when you can see the layers of pancakes and maple syrup dripping over the edges from the side of the plate.

You can also try walking around your plate to capture the lighting from different angles. Sometimes backlighting (when the light source is directly behind your plate) can make cocktails sparkle, but it can make soups look unappetizingly lumpy or shiny. Sometimes food glows under side lighting from one direction but looks flat from the other side. Just play around with it! You'll learn about lighting in the process and you can choose your favorites later.
Lenses for food photography
The lens that you use for food photography makes more of a difference than the camera itself.
Yes, really!
I prefer to use
prime lenses
(also called fixed lenses) for food photography. Prime lenses do not allow you to zoom in or out from the camera, so you have to physically move yourself closer or further away from the plate. I like prime lenses because they are generally less expensive and less bulky than zoom lenses. Best of all, they take better photos!
I am a minimalist when it comes to lenses and
use one lens
for my food photos. Since I use a Nikon camera, I use and recommend
Nikon's 35mm f1.8 G lens
for cropped format cameras. (If you have an expensive full format camera, you'll want to choose the equivalent
50mm f1.8G lens
.)
These lenses have a great depth of field, which means you can capture small details in perfect sharpness and blur out the rest of the photo. They also focus quickly, perform great in low light conditions and
cost less than $200
. They take lovely portraits as well, if you're planning to use your new camera setup for more than just food photography.
One last tip:
keep your lens clean!
No lens can focus properly if it's dirty. Food photography can get messy, so you need to keep your lenses clean for optimal performance! I carefully clean my lens with
lens cleaning spray
, which I spray directly onto a
soft, microfiber cloth
before gently wiping off my lens.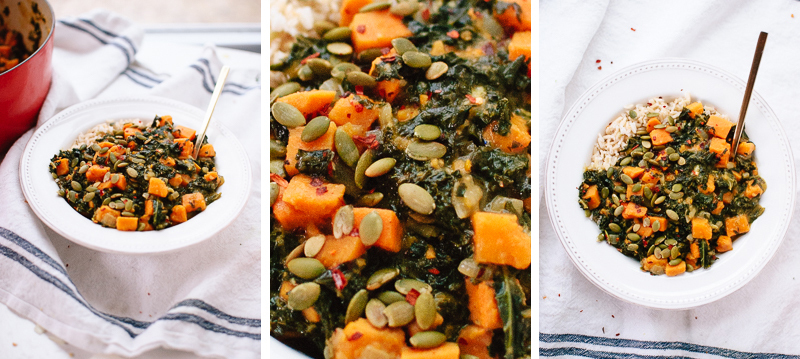 Add a caption
1) Too far away/too many distractions 2) Too close/what is that? 3) Just about right. Photos Copyright © Kate Taylor / Cookie and Kate
Tip no. 3: Frame your dish carefully!
When you're framing your dish in your camera's viewfinder, you don't want to zoom in too close (you should be able to tell what's in the dish!) or too far away (is that your electricity bill in the corner?).
Anything that doesn't add to the photo detracts from it.
Helpful household items and further education
When you're photographing food with your new camera and lens, you'll also want to keep a few common tools handy. I prop up
white foam boards
to bounce light back onto my plate. I also use
Q-Tips
to clean up messy spots on bowls and
paper towels
to clean up splatters.
For a detailed food photography overview,
check out my favorite food photography book,
Plate to Pixels
by Helene Dujardin.
Check back soon for additional guides to food photography.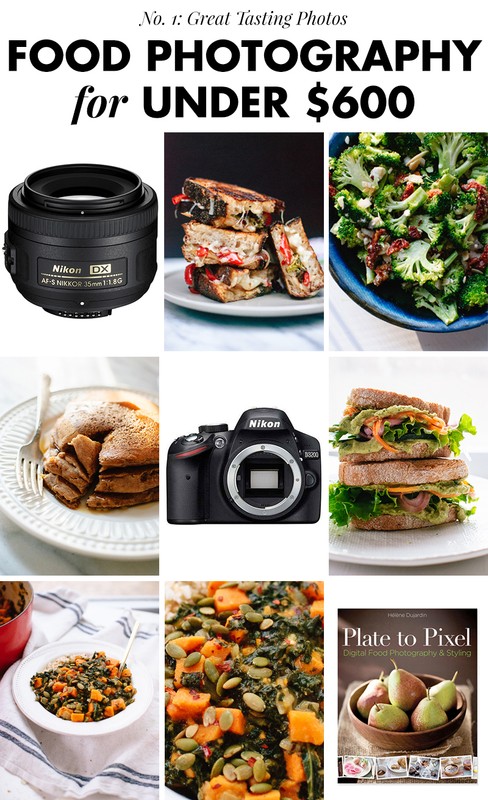 Add a caption
Food Photos Copyright © Kate Taylor / Cookie and Kate