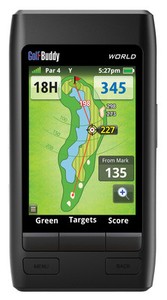 A map can help you find your way, but Global Positioning System (GPS) devices provide an even more convenient way to accurately pinpoint your location. Start your journey and locate a GPS device on eBay that fits your needs.

Explore the Benefits of GPS
GPS devices from companies such as Garmin, Magellan, TomTom, Navman, Cobra, and Lowrance work anywhere in the world, 24 hours a day, in any weather condition. Once you buy a GPS device, you only need an unobstructed view of the sky to use it; you don't even need to subscribe to a service.
A GPS device receives data from a network of satellites in geosynchronous orbit around the Earth and uses the information to calculate your precise position. By locking into three satellites, GPS can tell you your latitude and longitude. With a fourth satellite in view, GPS calculates latitude, longitude, and altitude.
Use GPS anywhere you need accurate data to help you navigate.
Determine Which GPS Device You Need
GPS devices fall into four categories:
Find the Right GPS Features
GPS devices have a variety of features and options.
Accessorize Your GPS Device
Get the most out of your GPS device with these add-ons:
Find GPS Devices on eBay
Once you know what type of GPS device you want, go to the Consumer Electronics portal, click GPS Devices, and start searching for items on eBay.
If you can't find exactly what you want, try shopping eBay Stores, tell the eBay Community what you want by creating a post on Want It Now, or save a search on My eBay and eBay will email you when a match becomes available.

Buy GPS Devices With Confidence
Before making your purchase, make sure you know exactly what you're buying, research your seller, and understand how eBay and PayPal protect you.
Know your purchase
Carefully read the details in item listings.
Know your seller
Research your seller so you feel positive and secure about every transaction.
Buyer protection
In the unlikely event that a problem arises during your transaction, eBay and PayPal are there for you.