The Franklin Mint created luxury versions of several games such as various chess sets, Monopoly, and Scrabble. However, one of our favorite games is the Franklin Mint Clue set. This set is genuinely rarer than the Monopoly or Scrabble set, but does come up for sale on eBay every so often. What really sets this set off is the unique game board which is covered with tempered glass and features sunken rooms. The attention to detail on the game board is astonishing, with each of the rooms features furniture specific to that room, in many cases covered with 24K gold!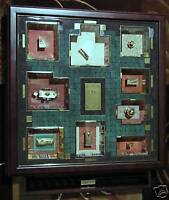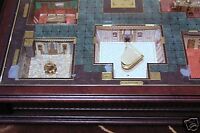 The suspect tokens are also gold-plated and feature a color band along the base which identify the suspect: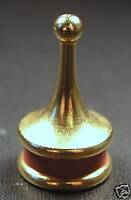 The gold-plated weapons have a nice level of detail that makes them truly sparkle: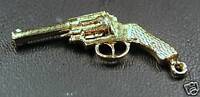 The game cards for this set are gilt-edged and were designed by famed artist Drew Struzan. This set is definitely one to keep an eye out for, and one that makes a great addition to any Clue fan's collection!