SD(Secure digital) cards are simple Flash storage card, some people call as flash memory card, and quickly replaced CompactFlash, MMC and other types of card. As usage grew, people desired to need different sizes for their devices. Such as: smart phone, tablet, laptop...
Hundreds of manufacturers producedt thousands of memory cards and devices. Like below: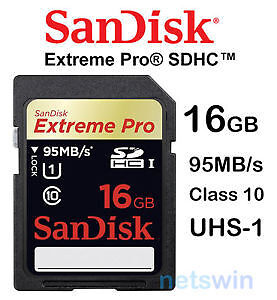 SanDisk Extreme Pro Memory Cards
Samsung microSD Card Extreme CompactFlash
Lexar 32GB Class 10, Profession​al 400x SDHC UHS-I Memory Card for Cameras 60M/S
There are now three sizes of SD card.
• The original format started with cards measuring 32 x 24mm, which was very small for the time. These are still common in digital cameras, audio recorders and similar products.
• MiniSD format, measuring 21.5 x 20mm, because smartphone makers wanted smaller cards.
• MicroSD cards , measuring 11 x 15mm. The microSD and miniSD cards are commonly used in smaller electronic devices like mobile phones and tablet computers How an miniSD or microSD fit to SD card slot.

• You can use a miniSD or microSD card in an SD card slot by plugging it into an SD-sized adapter, and some mini/micro cards are sold with them. Obviously, you can't fit an SD card into a miniSD or microSD slot. Most of us needed different sizes, so it's handy if all your devices use the microSD format.
e Item, Please visit our
netswin