Finding the Perfect Vacuum Cleaner
The perfect vacuum cleaner is the one that satisfies all your needs, over the longest period of time, for the least amount of money.. There are four major considerations for a vacuum: performance, filtration, operation ease and durability. You may have special needs such as to reduce allergy symptoms then you need a great filter that continues to work even as the vacuum ages.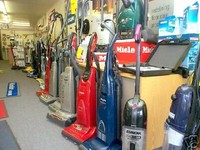 PERFORMANCE
Your vacuum should protect your health and carpet, by capturing the grinding grit, dust mites, flea eggs and bacteria that sneak into the cleanest of homes. An excellent vacuum will triple your carpet life and improve the air quality in the building. A poor machine will shorten the carpet life and lift some of the filth that is not captured back into your air.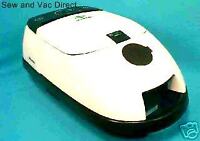 FILTRATION
Filtration is also a function of how well the vacuum is held together. Your vacuum should seal well enough to not leak dust before it gets to the filter. The final filters should be washable or replaceable. Somme vacuums filter with 99% efficiency to .01 microns. Bag-less vacuums work well with dense objects but the fine dust may not separate with the cyclonic filtration system and they still rely on filters.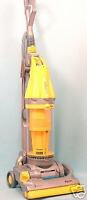 All filters loose both suction and reduce volume with use that is why being able to change them easily and sanitary is important. It is not enough to find a vacuum with a High Efficient Particulate Arrestant (HEPA) filter.This designation only means the filter was certified to stop dust particles down to .o3 microns with 99% efficiency. That does not mean the vacuum will stop the dust at that level. The central vacuums have an advantage in that the exhaust air is removed from the living area. In addition you install as large a motor as you desire out of the living area and not worry about having to carry it or hear it. The large capacity and great power makes ease of use better.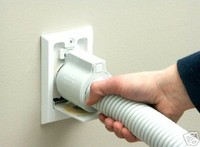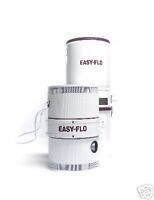 For odors too small to filter such as the oil on pet fur an activated charcoal filter will reduce the odor.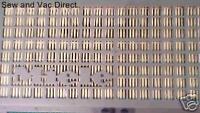 OPERATION EASE
Your vacuum should be easy to push on the carpet, and not too noisy. The cord should be long enough to reach any corner of the room without changing outlets. Removing the captured filth from the machine should be convenient and sanitary. Changing bags, belts and bulbs should be simple, and not require excessive strength. On hard floors the vacuum should not kick out dense objects like popcorn seeds before it can suck them up. A vacuum that has an on/off switch on the brushroll is best for vacuuming hard surfaces.
DURABILITY
Your vacuum should be cost effective to own considering both the cost and frequency of repairs. Your vacuum should last past the warranty and the parts should be replaceable. A vacuum with a stainless steel telescopic wand will outlast the plastic wands by many generations.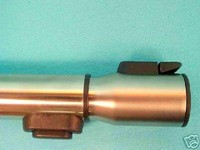 An excellent vacuum will last 20 to 30 years. Costing less than a promotional vacuum that only lasts 18 months. My best advice in this highly hyped business where every vacuum is promised to be the perfect vacuum for all applications. Find a dealer that will take care of you. When they take care of all their customers you can be assured you will get the best product for your money.
Thank you for looking at this short buyers guide.
Sincerly,
Dr. Joe
(He is not a real doctor)