Looks like i got scammed twice, from two different sellers.
things to looks for in auction - misspelling, states they are real, for example, the seller stated
"New Slime style Factory Original Apple earphones from US seller shipped in Apple boxed packaging as shown."
-"slim" is spelled as "slime",
it gets even better, when i received my package in the apple boxed packaging, on the side of box it stated
"Compatible with ali ipod models."
I highly doubt that apple will spell "all" as "ali"
other things to look at - the 1/8th plug and its molding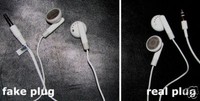 here is another image of a fake plug i found on google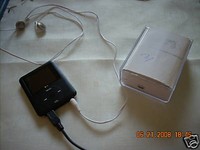 i even scanned my fake box for your enjoyment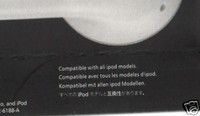 i hope this helps so you dont get burned,
some of these fakes sound decent, but it hurts me more when a seller claims they are real, when all they are is really fake.
some people may say there real on a sellers feedback, but they dont know the difference between the two.