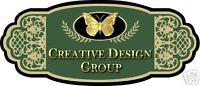 A friend email-ed this article to me. It is about looking for and buying a mink coat. This is a perfect article for those who are trying to decide which fur coat on eBay they should buy. It is a great article as it contains information about market prices and what to look for when buying. The same information can be applied to other types of fur coats and fur products. I don't know who wrote the article, but suspect it came from the American or Canadian fur association. Even though I did not personally write it, I am including it here in buying guides to assist those who are looking at making an investment in a fur coat on eBay.
I have other information about buying and selecting a fur coat in my store. The link is at the bottom of this page.

Think Mink. That Touch of Mink. Make Mine Mink. What goes better together than movie stars and mink? A mink coat has been an incomparable symbol of luxury and glamour and status and security -- not to mention warmth and sensuality -- for the better part of the past 100 years. Since selective breeding on farms began around the turn of the twentieth century, mink quality increased greatly, along with availability. Mink coats have seen their trends, especially in the last 60 years, and not all of them have been good, according to some critics. Nevertheless, mink continues to be the most popular fur sold in the world. In the U.S., garments made from ranch-raised mink account for some 75 to 80 percent of all coats sold. When a woman purchases her first fur coat, it's almost always a mink. She knows it will make her feel fabulous for more years than it will take to outgrow two or three automobiles, homes and perhaps even her spouse.

For years, women were trained to buy a standard mink coat at a standard price. That changed about 20 years ago, when both more expensive designer labels entered the market and coats made from less expensive Russian mink pelts were sold internationally. The concept of "the right price" or even of value became confusing.
Today there is some kind of mink to fit (nearly) every budget, whether you're buying that investment coat, just a little fashion jacket, or you're having your first fling with mink and buying a wisp of a knitted scarf. The plethora of possibilities is positively dizzying, so how are you to know when you're buying the right quality for the right garment and getting value for your money?

For some of us, the image of Marilyn in mink or Bette Davis or Joan Crawford sparked a love affair with those precious pelts and inspired us to forever hold them on a pedestal. But if you ever opened a newspaper in the 1980s, you got a glimpse of the heyday of the $1,995 commercial coat that did its best to knock mink off that pedestal. Wealthy women complained that mink had lost its status, and "Why should I wear mink, when my cleaning lady can afford it?" Was mink no longer fashionable?

Women soon learned that those $1,995 minks weren't quite the deal they were promised, as quality of both pelts and craftsmanship were suspect. The early 1990s were a time of austerity in appearance, and the 1980s glut of furs was embarrassing. Then the supply of mink pelts on the world market shrunk. In the mid- to later-1990s, fur became, once again, a hot commodity in the fashion industry, and prices began to rise. Designers today are taught to think of fur -- mink included -- as just another fashion textile and perform amazing technological feats with it, including knitting, dyeing brilliant colors, tanning its leather side so it doesn't need a lining, reversing it like shearling, perforating patterns in it to look like lace, and even using burn-out techniques to make it look like velvet. Mink is back, and those "in the know" appreciate its modern incarnation that eschews cookie-cutter silhouettes and instead embraces individuality.

And still, confusion about price, quality, labels and value remains. Why do similar-looking mink coats cost $7,000, $17,000 and even $27,000?

First decide how much you want to spend. As a general rule, buy the most coat you can afford. That means, if you can't afford a good quality mink, opt for a great quality sheared beaver. If you can afford an excellent mink, buy it without wondering if you are just paying more for the same coat that sells for less across town. There really is a difference in quality.

But to be sure, expect to spend some time doing research -- real research, communicating with at least five different fur salons and checking out the quality and prices. If you can afford a very nice, $10,000 mink, go to several stores and compare what you can get for your money. And this part is very important: don't just go to department store fur salons. In the U.S. today, with the exception of Neiman Marcus (which is independently run along with its sister store, Bergdorf Goodman), almost all department store fur salons are leased out and run by the same fur company based in New York City. There is not a lot of difference in selection between, say, a Saks Fifth Avenue, Marshall Field and Bloomingdale's fur salon. Venture to independent stores, many of which are still owned and operated by the families who bear their names. Explore all your options.

What is the country of origin of the mink? This information is required by law to be listed on the hangtag of every fur garment. If it's not there, move on to another store.

Where was the garment manufactured? This information is also required by law to be on the hangtag. Most furs are made in China today. North American made furs cost more, and European furs are even more pricey.
Ask to see the inside of the coat or jacket, if you are buying one with a lining. Most mink garments are finished with an open hem at the bottom of the lining for exactly this purchase. Here you will view the opposite side of the actual mink fur, which is the leather side to which each hair of the fur is attached by Mother Nature. Check out the construction of the coat. If it was made with the let-out process (each mink pelt is sliced into tiny stripes, which are then sewn together in an elongated form to create the traditional striped look of mink coats), you can see how clean the stitches are, if there is much fur caught in the stitches. Generally the cleaner the craftsmanship, the better.

When checking out this underside of the coat, also ask how much leather was included. The more tiny strips of leather that are used to space out between the strips of mink, the less expensive the garment should be. Inexpensive garments actually look striped with leather. The best mink coats in the world use no leather in the let-out process.

Oh, and if the garment is undyed, in its natural color state, the leather side should be a creamy off-white color. If a coat hangtag makes no mention of dyeing or coloring, and you see dyed leather, move on, because something's wrong.

Does the garment carry a designer label? These days, designers are more careful about what they put their names on than in the 1970s, when designer toilet paper was the joke. In the past few seasons, we've seen designers become more involved with the furs that carry their names. You'll pay more for a designer-label coat for its fashion, but also because a designer endorsement offers a certain assurance of quality.

How many pelts are in the garment? You don't need the number, but remember that the greater amount of raw material used to make the coat, the greater the cost. This can be deceptive. Sometimes short coats with wide sweeps and huge collars or hoods can actually contain more pelts than long, narrow coats.

Did any special processing go into making the coat, such as dyes or tanning of the leather side to make it reversible? Technology is great and the fashions it creates are wonderful, but it does add $$$.

Does it carry a pelt label, such as Blackglama, Saga or NAFA Gold? Garments with pelt labels offer another endorsement of the quality of pelts and therefore cost more. But what do they mean?

Pelt labels indicate the origin of the mink and its superior quality. The most popular labels come from farmer cooperatives or marketing associations representing the farmers that raise and sell mink. They are NAFA (North American Fur Association), the American Legend mink cooperative, and Saga Furs of Scandinavia.
While mink farming originated in the U.S., the majority of the world's mink supply comes from Denmark, Finland, Oslo and Norway, so expect to see the Saga label more often. There are some basic differences between North American and Scandinavian mink. These are generalizations and by no means characterize each and every mink coat. According to furriers interviewed for this story, Scandinavian mink tends to be larger and thicker with more guard hair, while North American mink tends to have a shorter nap, with less guard hair, meaning a less thick fur.

Two of the three pelt marketing associations/cooperatives have more than one label representing their mink.
So just how much should you expect to spend for a respectable quality mink coat? Obviously there is no one right answer. No one interviewed for this article would offer a number. Buy the best mink you can afford, because it won't let you down. It's pretty safe to say you won't find a good quality mink coat for under $4,000. The bulk of the market seems to fall into the $5,000 to $10,000 category. If you're shopping at a department store, that means the sale price, not the original price. In general, a fine mink coat starts at $12,000 and can reach $50,000 if it uses a special construction technique and bears a designer label. And then there's that other category called Fendi, which just charges whatever the market will bear, seemingly without much relationship to quality or value.
Find a fur salon you can trust. Remember, you will probably build a relationship with that company by bringing your coat in for storage each summer. Do your research and become an expert yourself. Find the best mink coat your money can buy after looking at and comparing a lot of different coats at different stores. Don't let anybody talk you into a purchase; not only are you spending a good deal of money, you will likely be living with this coat for many years and don't want to cringe every time you look in the closet. Most importantly, buy the coat you fall in love with. Take care of it well, and it will never let you down.
GO TO MY STORE TO FIND OTHER ARTICLES ABOUT SELECTING,A FUR, AN A - Z LIST OF DIFFERNT FURS AND THEIR CHARICTERISTICS, FUR CARE TIPS, FAQ'S, ETC.
More Fur Information