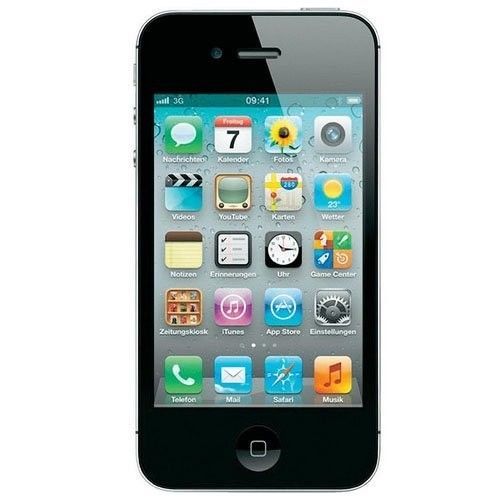 T-Mobile is one of the leading wireless carriers in the United States, Europe, Puerto Rico, and U.S. Virgin Islands. As of March 2009, more than 148 million people have joined the T-Mobile network. The appeal of T-Mobile for many consumers is its support of the latest smartphone devices, cutting-edge accessories like Samsung Gear smart watches, and dependable service and coverage. Thanks to its support of phones issued by other carriers and its promotions offering to pay for subscribers' termination fees, T-Mobile has made it easier than ever for people to join.
Phones Available for T-Mobile
T-Mobile supports a number of different phones, including the Apple iPhone and many Android devices. The carrier lets new subscribers use their old devices on the T-Mobile network when possible, and it unlocks its own subscribers' phones for use on other carriers upon request.
T-Mobile's GSM Network
Like much of the world, T-Mobile supports a GSM network. GSM phones contain SIM cards that contain the relevant information for customers, and those cards transfer easily to new phones. As a result, it is easy to switch phones with T-Mobile. GSM carriers must allow customers to use any GSM-enabled phones, and that means any unlocked GSM phone works on T-Mobile's network. CDMA networks do not necessarily accept the use of all CDMA phones, and switching phones usually requires the carrier's permission.
The Bring Your Own Device Program
Those new to T-Mobile's service can use their old phones or buy used phones to connect to the network. In those cases, they only have to purchase new SIM cards from the carrier. Numerous popular devices are compatible with the T-Mobile network with a new SIM card.
| | | |
| --- | --- | --- |
| Model Names | Manufacturer | Operating System |
| iPhone 5, 4S, 4 | Apple | iOS |
| Nexus 4 | Google | Android |
| Galaxy S3, S2, S Vibrant, S, Note 2 | Samsung | Android |
| Gravity T | Samsung | Samsung TouchWiz |
| Prism | T-Mobile | Android |
| myTouch 4G, Sensation | HTC | Android |
| Optimus L9, G2X, G2 | LG | Android |
Aside from the Samsung Gravity T, the Bring Your Own Device program only supports smartphones and other devices on the Android and iOS platforms. From a consumer standpoint, this covers the majority of the popular phones in use.
T-Mobile Smartphones
T-Mobile offers a variety of phones for use on its network, including the popular Apple iPhone and Samsung Galaxy S series phones. The company has a wide list of compatible smartphones, and consumers can take advantage of the Bring Your Own Device program or buy new or used phones for use on the network. With a choice between iOS and Android, smartphone users can choose the software they prefer for their T-Mobile phones.
Other Smart Devices
The T-Mobile network also supports the Samsung Gear family of devices. These smart watches and gadgets let wearers access some of their phone's functions from their wrists. That includes making calls, sending text messages, and accessing weather reports. Various other accessories, such as Bluetooth headsets, pair with smartphones to add extra features.
Cell Phone Unlocking
An unlocked cell phone works on different networks, including the T-Mobile network. Phones purchased through T-Mobile also work on other GSM networks that receives its frequency. Because many subscribers purchased phones at subsidized prices tied to contracts, carriers typically do not condone this completely legal practice.
T-Mobile Unlocks Phones
T-Mobile is happy to help customers unlock their devices. This makes it easy for subscribers to sell or buy used phones and use their own phones on different carriers. Users can unlock T-Mobile phones on their own, but the process is difficult, and one wrong move could ruin the phone. Those interested in unlocking their T-Mobile phones should speak to a T-Mobile customer service representative.
Before unlocking phones, users need to ensure their devices are compatible with the new service network. Different carriers operate on different frequencies, and if a phone's frequency is not compatible with a GSM network, unlocking the phone does not allow the user to change to the new carrier.
How to Buy a T-Mobile Phone on eBay
Buying a T-Mobile phone and other accessories such as chargers andBluetooth headsets is very simple on eBay. You may begin your search for a product from any eBay page by using the convenient search bar. Simply type "T-Mobile phone" or "T-Mobile" or a similar keyword phrase followed by the desired phone model to find listings for the product you want. Additionally, on the results page, filters are available to help you find specific phone models and accessories. In most cases, both locked and unlocked phones are available.