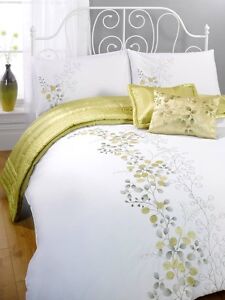 Create an embroidered masterpiece with the right equipment. The craft of embroidering is the use of thread and a needle worked into intricate stitches to decorate fabrics.There are several different methods of stitching that can be done by hand or machine and made into beautiful designs. Discover the embroidering method to best suit one's preferences and design creations on most anything. Find the right embroidery machines and hand-embroidery tools for all embroidery needs on eBay for a fraction of the cost as compared to traditional "brick and mortar" stores.
Discover Embroidery
Embroidery is used to decorate fabric with stitches and is primarily done by hand. To better determine the necessary materials for an embroidery project, first identify the technique and style preferred to decide on the pattern and tools required.
Hand Embroidery
There is a special charm and talent involved in hand embroidering that does do not come from a machine. Achieve the pattern, texture and design desired for a project by choosing from the various methods of embroidery. There are two primary techniques for hand embroidery which alter the styles and relationship of stitches to the fabric design.
Free Embroidery: Free embroidery, like crewel or Chinese embroidery methods, are applied without regard to the underlying weave of the fabric.
Counted Thread Embroidery: Stitches over a predetermined thread count material such as canvas, poplin and muslin for an even, smooth design which is especially useful for applying patterns.
Types of Stitches
There are many different types of embroidering stitches which provide a different look,feel, and texture to embroidered materials. Discover the various forms of stitches to become familiar with the various threading techniques.
Chain Stitch: A chain stitch is a continuous series of looped stitches that resemble a chain-like pattern. Chain stitches can be done on canvas, cotton, and muslin materials, for example for embroidering a quilt, blanket or pillowcase.
Buttonhole Stitch: A buttonhole, or blanket stitch is a loop of stitches that is threaded from the front to the back of material, but returns to the original thread at an angle.
Running Stitch: A running, or straight stitch is the passing of a needle and thread in and out of fabric in a continuous stitched design that is featured more on the front of the material that the underside.
Crewel Stitch: A crewel or punch-needle stitch follows the design of an outline to develop a scalloped or more intricate edging. Crewel stitch is commonly used for bedspreads and curtains.
Satin / Damask Stitch: A satin, or damask stitch is a patterned applique that is sewn over a section of fabric.
Stump work: A stump worked technique is thick, delicate, raised stitch.
Select Hand Embroidery Tools
Hand embroidery tools can be easily transported to take along and embroider most anywhere. The tools needed to get started can be purchased individually or found in convenient embroidery kits and patterns with pre-packaged materials and tools needed to get started. Whether selecting a kit or hand embroidering an original design, make sure to have the following materials including sewing needles for the ribbon floss, yarn or thread to embroider the fabric selection of choice, and trim material to add detail. Scissors will be needed to cut the fabric and material the the appropriate size. Embroidery hoops will needed to hold the fabric in place while embroidering a selected pattern. Embroidery books and instructional materials can be referenced for patterns, ideas, and techniques to embroider the perfect project.
For some people, embroidering with a machine that is specifically designed for the task is much easier, yet may offer less personal satisfaction. With the type of embroidery in mind, it is easier to determine the appropriate machine to carry out the design and best fit embroidery needs. Embroidery machines can come in various sizes, shapes, and designs, including embroidery, combination, and commercial. Whether new to embroidering or an expert crafts person, discover the types of machines to carry out the designs with ease.
Discover Embroidery Machine Types
If performing the project by hand is not desired, then the chosen machine is perhaps the most important item in any embroidery endeavor. Embroidery machines have electrical pulses that shoot and return needles at up to 1000 pulses per minute in the correct areas to coincide with the design, saving an enormous amount of time. A pattern or design can be installed onto a memory card and inserted into the machine to create, edit, and resize patterns.
Artistic types may want to create their own unique embroideries. Obtain patterns and an embroidering machine that will digitize the renderings via a scanner system. If interested in creating elaborate original works of embroidery to sell, look for a commercial embroidery machine that can withstand high use or be used on heavier materials like denim fabrics and upholstery fabrics. Find great brands on eBay for all embroidery needs, such as Bernina,, Pfaff,, Babylock,, Brother,, and some of the more commercial machines from Tajima and Melco..
Embroidery-Only Machine
An embroidery-only machine is portable and can embroider materials with ease. This is an ideal add-on for someone who already has a beloved sewing machine, or for someone who just wants to embellish existing items.
Combination Embroidery Machine
Sew and embroider on one machine. This is great upgrade for sewers who want to add embroidery to their skill set. Combination embroidery machines also have a design feature to create original embroidery patterns with an array of pre-programmed designs.
Commercial Embroidery Machine
A commercial embroidery machine is excellent for heavy use. Digitized needles save time by threading up to 1000 pulses per minute using multiple colors at a time. A commercial embroidering machine also has varying speeds and excellent graphic ability. A commercial variety will automatically read the pattern and adjust the design accordingly, which saves time. Multiple heads allow several threads to be embroidered at the same time on the design.
Computerized Embroidery Machines
These machines have enough stored memory to offer an impressive array of embroidery designs and capabilities. Also try hooking the machine into a computer to create original designs.
Choose Embroidery Machine Features
Today's embroidery machines offer a wide selection of options. Pick a machine that is simple to use, with features like automatic needle threaders or an easily changeable bobbin. Additionally, buyers can take advantage of the cutting-edge computer technology available on embroidery machines from brands like Janome,, Brother,, and commercial machines from brands like Tajima..
Mirror-Image Capability
Enables symmetry and balance in the pattern-creating process.
Scanner
A scanner converts an image that is stored directly in the embroidery machine and digitally converts the designs into to easy-to-embroider stitches.
Bobbin
A bobbin is a spool that holds the thread. Bobbins can range in size according to the material used and the machine.
Presser Foot
Used to hold the fabric steady while you sew or embroider.
Walking Presser Foot
The walking presser foot is a variation of the presser foot that holds the material in place and automatically adjusts the material to fit the pattern. The walking presser foot is recommended for fine materials including silk, satin, lace and other fine fabrics.
Get the Right Embroidery Software
Embroidery software is a necessity with computerized embroidery machines. Software not only makes the art of embroidery more enjoyable, it also increases the selection of patterns exponentially. Find an array of digitizing software to fit machines from Husqvarn a Viking,, to Pfaff and Bernina..
Commercial Software: Delivers everything needed to create embroidery designs including the pattern and a wide selection of fine details to design one-of-a-kind embroidered pieces.
Machine-specific Software: Commercially-created embroidery designs that can be downloaded to the embroidered machine and applied to create a wide selection of patterns, styles, and more.
Independent Vendor Software: An add-on to the above that lets enables the conversion of existing software to a friendly format to be used on embroidery machines.
Independent Designers: Designs intended for use with specific machines (brand-specific hardware and software are required).
Find and Buy Embroidery Equipment on eBay
Whether new to embroidering or an advanced embroiderer, the many options of embroidering equipment can get a little overwhelming. By gaining a better understanding of the equipment needed for embroidering, one can easily find these items and start a project.With a better idea of the specific embroidery equipment needed, there are several easy and convenient ways to search and identify embroidery items on eBay. Simply go to the Crafts portal, select Needle crafts and Yarn,, select Embroidery,, and start searching for the perfect embroidery equipment on eBay. Other ways to navigate eBay for embroidery equipment are listed below.
Categories
The Categories list on the left side of each page will help to narrow down embroidery equipment listings by item type. Through the embroidery category, find convenient links for Embroidery Machines,, Digitizing Software,, Embroidery Kits,, Embroidery Patterns,, and more. Going deeper into the site, continue to further narrow down the search by more specifics such as brand, condition, and more. Select from popular embroidery machine brands including Bernina,, Pfaff,, Bee & Jasmine,, Janome,, and Babylock..
Keyword Search
If there is a specific item in mind, simply enter a keyword search on eBay. The search box is located on each eBay page, and after entering the particular keywords, listings will result with titles that match the selection. For example, if you want to find embroidery designs, type "embroidery designs" (without quotation marks) into the Search box. Go on to further narrow down specifications. Visit eBay's Search Tips page for more tips on searching with keywords.
If still unable to find the exact item in mind, additional ways to find the item are available. Try shopping eBay Stores, tell the eBay Community what you want by creating a post on Want It Now, or save a search on My eBay and eBay will email a shopper when a match becomes available.
Buy Embroidery Equipment With Confidence
Be confidant in the purchase and take a few moments to look over the details of the item and seller information. Before making a purchase, make sure to know exactly what the item is that you are considering, research the seller, and understand how eBay and PayPal protect an eBay user.
Know the Purchase
Many Authorized Sellers on eBay provide services including free shipping, return policies, and more. Be sure to carefully read the details in item listings and figure delivery costs into the final price (if any apply). If looking at a high dollar item, make sure the seller will insure the item when it ships. If interested in more information, ask by clicking the "Ask Seller a Question&" link under the sellers profile.
Know the Seller
Research the seller to feel positive and secure about every transaction. Research the eBay seller by addressing the details in the seller's profile. A good place to start is by studying the seller's feedback rating, the amount of transactions they have completed on eBay,the percentage of positive responses they have as indicated by previous buyers, buyers feedback and praise, as well as the listed terms and conditions of the item and purchase. Do not forget, the "Ask the Seller a Question" link is always available for buyers to contact the seller for additional information about the product, shipping, and any other details a buyer may have.
Most top eBay sellers operate like retail stores and have return policies, and many offer a money-back guarantee. Always make sure to complete every transaction on eBay with a bid,, Buy It Now,, or Best Offer.. Buyers must bid on an eBay item and buy the item using PayPal to be covered at no additional cost by the eBay Protection Policies and PayPal Policies.. For example, one of the many ways eBay protects its buyers is if in the unlikely event that an item is not received or arrives other than described, the eBay Buyer Protection Policy will cover the purchase price, plus original shipping. Transactions conducted outside of eBay are not covered by eBay protection programs. Never pay for an eBay item using instant cash wire transfer services like Western Union or MoneyGram, as these payment methods are unsafe when paying someone that is unfamiliar.
Conclusion
The beautiful embellishment of embroidering can be developed with the right equipment. Embroidering as a hobby can be enjoyed on-the-go while more enthusiastic embroiderers can pump out embroidered, handcrafted, and original designs to dress up any material. Find all the equipment to perform any type of embroidering on eBay along with the materials to further enhance one's skill. Choose from a wide selection of embroidering materials, machines, and design needs with confidence on eBay, all from the comfort of home.