How to get started?
1. Set up your information.
Buying anything on ebay you must set up an account with your personal information. You must have a credit card or checking account so they can make your payments for your purchases done on paypal too. You can research any item that you want to buy or sell.
Selling anything on ebay you must set up your account with your personal informaion. You should set up a paypal account which makes it very easy for payments and for all items sold for the money to go into that account.
Paypal can also take out your charges.
What to sell?
1. You can sell anything you want to sell. You should research the going prices and shipping prices. Your goal is to sell your item!
2. Pictures are a must! If you have a digital camera use it! If not maybe you need to shop on ebay for one to get yourself started in selling.
3. Shipping is very important after you sell an item and it has been paid for. I have learned that paypal is the quickest way to see the payment posting to your account. Once I see it I know I received the payment and ship the item. I prefer the US Postal service but UPS is also a great shipping outlet.
*This is an item I have sold for $30 plus shipping. You can make money!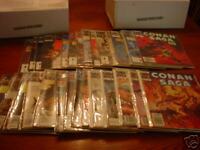 What to buy?
1. If you collect any certain item. Look it up and you just might find what you need to complete your collection.
2. Make sure you can see the picture and you can print out what you like and ebay can track your bidding for you. Just keep signing on to make sure you are not outbid or place another bid higher then the next one.
Help!
1. You can always get any help you need. You can email them or do any help searches you like.
Research.
1. You can research everything on ebay including how to sell and buy items on ebay. You can print it out to read and highlight. This is the best in your researching goals.
*Just remember this is cheaper then having your own website. You can buy and sell at the same time.