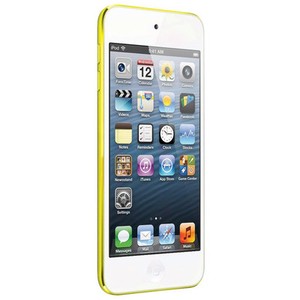 Music has always been an important part of civilization. It is played at some of the most important events, such as celebrations, weddings, and funerals. Since the advent of portable music players, people have been trying to find better and more versatile ways to listen to their musical preferences. Instead of buying an entire album to obtain the one or two songs desired, they can merely purchase the one or two they want. Rather than tolerating the musical choices of paid DJs and the commercials that go along with them, many choose to listen to their own personal favorites.
By making a few modifications, and educating oneself about the various options available, one can listen to his or her music of choice while driving. To listen to personal music in the car, one must have an MP 3 player, a car stereo, and a method of transmitting. There are several alternatives and many available brands of each. This buying guide will illustrate some of the important decisions that need to be made to listen to one's personal music in his or her own vehicle. Rather than fighting the crowds at computer stores, electronics retail stores, or big box stores, shop for them from the comfort of your home on eBay.
History of the MP3 Player
MP 3 players are digital audio players (DAP) and are storage devices that use a computer's USB port to allow for the transfer of files from a computer in an MP3 file format. The first portable music player (PMP) was invented in 1979 in England, but wasn't patented in 1981. The players were first mass-produced in 1998 in South Korea and were capable of storing 32 MB, or about six songs. In 2001, Apple released its version of the MP3 player, the iPod. All iPods are MP3 players, but not all MP3 players are iPods. Technology is not a stagnant field and the manufacturers of MP3 players regularly release new generations of their creations with the newest updates and features.
MP3 Players
MP3 is part of MPEG, an acronym for Motion Pictures Expert Group, which sets standards for displaying video and audio by making the file smaller with little or no loss of sound quality. This allows many files to be stored in a very small space. Devices traditionally referred to as MP 3 players play audio only.
MP4 Players
MP 4 players are MPEG-4, which sets standards for equipment used to store digital audio and digital video streams. Devices commonly referred to as MP4 are usually MP 3 players that also allow for the playing of video.
iPod Classic
The iPod Classic made its first appearance in 2001 with different generations being released on an almost yearly basis up to 2008. It progressed from 10 hours of battery life and between 5 and 10 gigabytes to 36 hours of audio battery life, 6 for video, and 160 gigabytes. Originally only compatible with Macintosh, the later versions were made compatible with Windows.
iPod Nano
The iPod Nano was first released in 2005. It had one to 4 gigabytes and 14 hours of battery life. It was compatible with Mac and Windows machines. The sixth generation of the iPod Nano features 8 to 16 gigabytes and allows for 24 hours of audio or 5 hours of video battery life. It is capable of connecting to a USB port on Macs and PCs.
iPod Touch
The iPod Touch made its debut in 2007. It was the first to feature the touchscreen that many smart devices began emulating. It had an 8 to 32 gigabyte capacity and was compatible with Macs and PCs. It had 22 hours of battery life. By 2010, it was produced with up to 64 gigabytes, 20 hours of audio battery life and 6 hours for video.
iPod Shuffle
The iPod Shuffle was released in 2005. It featured 0.5 to 1 gigabyte and 12 hours of battery life. It was compatible with Macs and Windows machines. The iPod Shuffle 4th generation promised 2 gigabytes and 10 hours of playback battery life.
Connecting to a Car Stereo
There are several methods that can be used to connect an MP3 player or iPod to a car stereo. Some systems work better than others with certain stereos. For example, few if any cars manufactured after 2010 have a cassette player.
| | |
| --- | --- |
| Cables | Characteristics |
| FM Transmitter | The transmitter plugs into the headphone jack of the MP3 player and transmits by antenna through the FM broadband of the car stereo |
| Auxiliary Audio Cable | One end plugs into the MP3 player's headphone jack and the other into the car stereo AUX jack to be transmitted through the car stereo speakers |
| Car Play Cassette | The cable plugs into the headphone jack of the MP 3 player; other end is in the form of a cassette tape which is placed in the car's tape deck; works for older cars |
| PMP Car Charger | Plug the PMP plug into the car charger and the other end into the MP3 player to power the player. |
| FM Transmitter/Car Charger | Plug it into the car charger and the other end into the MP3 player; by turning the car radio to an empty, static filled station and programming that number into the MP3, that station will play the MP3 player through the car speakers |
| Hands-free Mount | Suction provides a secure mount on the windshield or dashboard, while an auxiliary audio cable provides a clean, noise-free connection to your car stereo's jack |
The table above lists some of the popular alternatives for playing an MP3 player through the car's stereo. It provides some of the primary characteristics of each, as well as a few accessories for proper mounting.
Auxiliary Audio Cable
Typically less expensive than FM transmitters, audio cables provide a direct connection for a great sound. This is an optimal choice if the vehicle has an AUX input. Cars manufactured before 2004 are not equipped with this option.
FM Transmitter
With cars made that have no AUX input, FM transmitters are a good alternative. There are several noteworthy options to choose from. A few of the most popular are Belkin, Griffin, Monster, iSimple, and iTrip.
Car Play Cassette
For cars manufactured before 2010, the car play cassette is an affordable choice. Some claim that the cassette has a better sound quality than other available options. Belkin, Dynex, RCA, and eForCity bundle are all good choices.
FM Transmitter/Car Charger
Although some phones or MP3 players have a built-in FM transmitter, many do not. For those that do not, an FM transmitter / car charger allows the device to be charged from the car charger while playing through the car stereo speakers. This is one of the better options for newer cars.
Buying MP3 Cables on eBay
Once you have decided to take your PMP listening to the next level, shopping can be easy when searching on eBay. Simply go to eBay and place your computer's cursor over the word Electronics, which is the entrance to the portal that contains everything electronic. A dropdown menu appears with many category options, such as Computers, Tablets, and Networking, Cell Phones and Accessories, Car Audio, Video, and GPS, and much more. Click on Car Audio, Video, and GPS, and then select the All Categories option to view the various options that pertain to Car Audio, Video, and GPS. To search for MP3 cables and accessories, under Portable Audio and Headphones, click on iPod Audio Player Accessories to be presented with hundreds of choices.
Buying Made Easy on eBay
Another option is to type a few words, such as "MP 3 cables" or "FM transmitter" into the search bar on any eBay page. This narrows your search to one or two specific items. Both alternatives provide you with a multitude of cable options to enable you to plug your MP3 player into your built-in audio jack or cassette player. Save money by buying your accessories as a "bundle."
Conclusion
From the time that radios were first placed in cars, people have been trying to perfect the personal listening experience. As technology progresses, so do the audio options. As people have been able to create their own play lists on their MP 3 players and iPods, it was natural to want to transition this to the car stereo. In older vehicles, plugging the device in by use of a cassette tape to play through the car speakers is an option. Others choose to use FM transmitters to electronically transmit through the radio. By using a hands-free mount and auxiliary cables, the playlists are easily visible and safely out of the way. By listening to personally chosen music while driving, one can avoid surfing stations and bypass those annoying advertisements. Take in all the information and look around for the best option for the MP3 player to be used and the best car stereo through which to play it. For the most choices, shop conveniently from eBay.