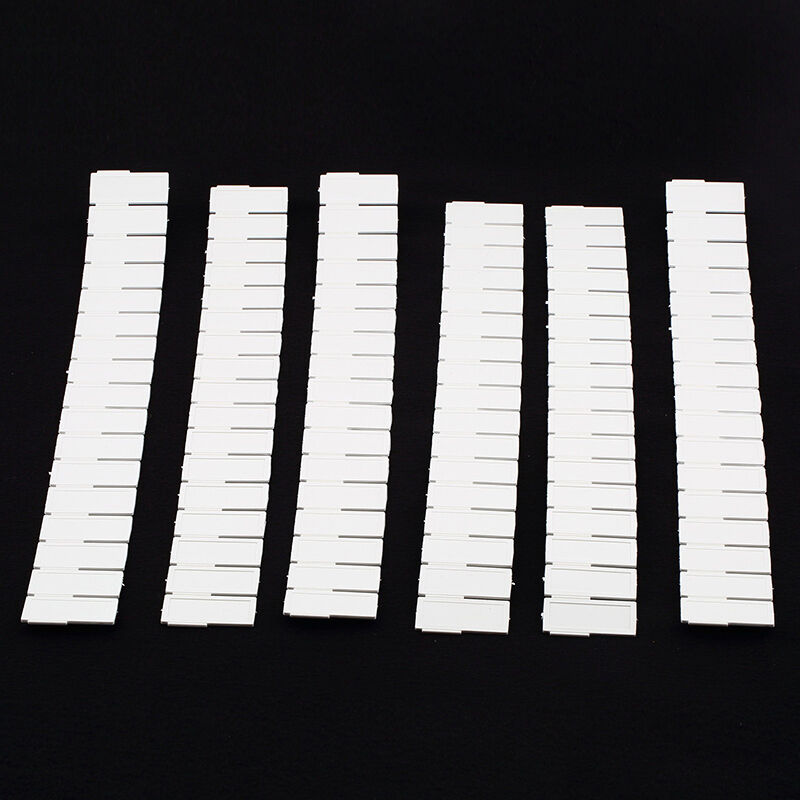 Organizing personal belongings and various other small household items is done in a jiffy using drawer dividers. Transforming a cluttered space into neat pockets, drawer dividers are useful ideas that save time and make optimum use of space. This quick and easy DIY project requires some inexpensive raw materials and these ideas are useful in any drawer or all the drawers anywhere in the home, at an affordable cost.
Using materials of one's choice such as Plexiglas or wood, adhesive, and a cutter, drawer dividers that fit perfectly are simply a matter of cut, paste, and place. To find all the required raw materials at one location, shoppers can visit eBay and scout for them from the comforts of their home.
Planning the Drawer Dividers
Begin by selecting the drawer for the dividers and measure the insides of the drawer for length, width, and depth. Represent the actual measurements of the drawer interior space on drawing paper or graph paper. Keeping in mind the maximum and minimum sizes of items that the drawer holds, draw a suitable design plan comprising slot sizes for each category of items. Short-length items can be allotted slots in consecutive rows, while slots perpendicular to these rows are earmarked for lengthier items. Ensure to make adequate additional provision for length and width within each slot.
Readying the Materials for the Drawer Dividers
Standard acrylic sheets, Plexiglas, or wood are favorable materials for creating DIY drawer dividers. While Plexiglas is also acrylic, it differs from standard acrylic in its manufacturing method. The less expensive acrylic is a standard extruded acrylic sheet, while the tougher Plexiglas is manufactured by cell cast process. A sheet of 1/8-inch thickness should be ideal for the project. For those who love the texture and look of wood, there are numerous choices such as poplar or plywood having 1/4- inch thickness. Another easier option is to simply buy up some wood yardsticks. These are cut easily and are so much easier to measure, as the markings are already there.
Other materials required for the project include a metal ruler, Plexiglas cutter or box cutter for wood, and glue. A few small bags of scuba diving weights are optional. These help keep the perpendicularly glued slot pieces in place.
Making the Drawer Divider
For a Plexiglas drawer divider, place the ruler on the material, and measure out the base as indicated in the design on the drawing paper. This is the largest piece required for the drawer divider. Score the sheet several times with the Plexiglas cutter and snap out the base. Next, cut out the remaining pieces for the slots, according to the measurements indicated in the design.
Arrange the slot pieces on the base to create slots as planned and go on to glue each usingsilicone adhesive. Place small bags of scuba diving lead weights on either side of the slot pieces glued perpendicular to the base and leave to dry.
For wooden drawer dividers, cut the wood in the same manner as for the Plexiglas, carefully measuring each piece and scoring the line at the right measurement point. In the case of yardsticks, simply score the yardstick at the indicated measurement and snap to cut the piece. Smooth rough edges by scraping gently with a utility knife. Using wood glue, fix the pieces onto the base according to the design.
Drawer Dividers Kits Available
Various other types of drawer divider kits that help organize personal items of clothing such as underwear, socks, ties and other household items are readily available. These are available in different types of materials as follows:
| Drawer Divider Material | Description |
| --- | --- |
| Paperboard | Box with square cells to hold socks, ties, gloves, underwear |
| Bamboo non-woven cloth | Organizer box with individual pouches that holds several pairs of bras, panties, stockings, or gloves |
| Plastic | Box with honeycomb cells to hold underwear, trinkets, jewelry, or craft supplies |
| Stainless steel wire divider | Ideal for storing cans, spice bottles in the kitchen, cosmetics and toiletries in bathrooms |
| Plastic | Grid drawer dividers have strips that are assembled and adjusted according to storage needs |
With pre-designed drawer divider kits, it is as simple as placing them within drawers. Available in standard sizes, these pre-designed dividers can fit into most drawers in bedrooms, kitchens, or bathrooms.
How to Buy DIY Drawer Dividers and Supplies
For those wanting raw materials for their customized drawer divider project or ready-made organizer boxes, eBay has them all. The eBay search engine displays several listings after the shopper types the relevant product keyword into the search bar. The shopper browses all listings or applies filters such as for "sale items" or "free shipping" to narrow their options down. Some listings display a yellow badge symbol, indicating a top-rated seller with high ratings and excellent customer feedback.
Offering discounts on the listed price and free shipping, eBay Daily Deals are worth looking at for some additional savings. Shopping on eBay offers many advantages for DIY projects, including drawer dividers.