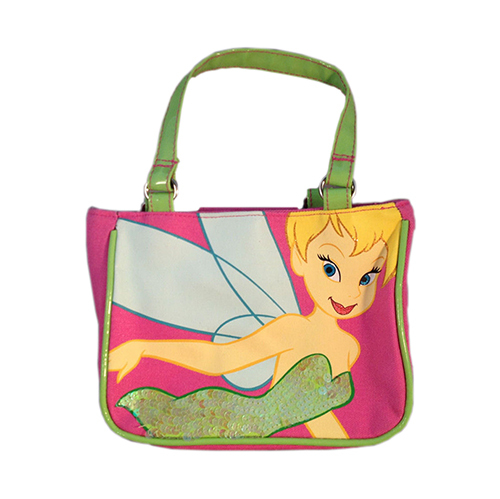 Canvas totes are popular carry-all bags for adults and children. As children develop mobile, active lifestyles at younger ages, carrying snacks and lunches to school are just the beginning of what even a pre-school age child may carry in a tote to and from home to music, dance, art, swim, gym, and yoga classes. As well, children have playgroups, before school, and after school care groups. Canvas is a durable fabric and holds up well in daily use. Canvas totes are sold in a variety of sizes and qualities, and are available for purchase plain, unprinted, and ready to personalize, in a number of ways. Craft marker pens, paints, iron-ons, rubber stamps, and myriad fabric embellishments make each DIY tote bag a unique creation.
Canvas Totes: Practical, Portable, Artists' Canvases
A canvas bag devoid of embellishment is truly a blank canvas for the artist, adult or child. While the tote bag is a practical accessory for transporting books, water bottles, snacks, sneakers, gym clothes, ballet slippers, flutes, fruit, or flowers, it is a portable display of the artist's work. While some adults fond of the minimalist art style favor blank canvas, most children seem to enjoy the personalized bag for their goodies. Children like their names or initials on their carry-alls, and favorite colors are popular choices with kids and adults. The personalization possibilities are limitless, even when following a pattern, as color combinations, names, and embellishments have nearly infinite combinations.
A Canvas Craft for Little Ones
With a bit of adult guidance, even a toddler can make her mark on a blank canvas tote. A very simple print of the child's own hand in non-toxic paint is an excellent focal point for a child's canvas tote. The adult adds touches the child enjoys, and helps her to stamp designs on the bag with rubber stamps dipped in non-toxic fabric paints as well.
More Tote Ideas for Children
A fun spring party-time activity for children gives the child a party favor and a gift bag in one. Supplies needed are:
Fabric paint in a minimum of three colors
Plain canvas or fabric bags
A selection of natural materials, including sticks, flowers such as daisies (or even dandelions), and an assortment of leaves
1. To create a flower stem, the child paints the side of a twig or small stick with green paint as desired, and presses it firmly and evenly on the surface of the bag, making sure the bottom of the twig is aligned with the base of the bag. The child lifts the twig off carefully.
2. Print two or more stems on either side of the first, if the child wishes.
3. Paint one side of a leaf with green paint for a realistic look, and press on either side of the stem image, re-applying paint in between.
4. Paint a flower with fabric ink, and press down carefully on top of the stem print. Be sure all petals make contact with the fabric for a clear image. Repeat on additional stems with a fresh flower.
5. Use small painted leaves to decorate the edges and straps of the bag in green or any color the child desires.
6. Follow the manufacturer's instructions for setting the fabric paint.
Child-Made Tote Bags for Gifting
Most grandmothers relish receiving a homemade gift, such as a fabric shopping tote made for them by their grandchild. From toddler to teen, the child can make a tote bag gift for a loved one. It is a budget-friendly, useful item with the hard to beat bonus of being designed and handmade by the child herself. Craft companies make iron-on patterns designed for plain canvas shopping bags. Photos of the bag as the child works on it, added to the finished bag as a surprise, are a special treat for the recipient. The child will find family photos enjoyable for the child's personal scrapbook album. Little items such as candy, tea bags, hand cream, and other small personal items added to the bag enhance the pleasure of both giver and receiver. Children of all ages find enrichment in making a gift for a loved one or friend.
How to Buy Canvas Totes on eBay
While you have many online or brick and mortar stores available to shop for canvas totes for children or supplies for crafting with totes, the wide selection and convenience of shopping on eBay helps you find exactly what you are looking for quickly, easily, and at an excellent price. Just enter search terms in the search bar at the top of any webpage on eBay. After you receive the results, navigate to specific listings that appeal to you, and evaluate the pictures and description of the item for sale. Consider the feedback rating, and shipping and handling policies of the sellers. You are likely to find the right canvas totes and supplies on eBay.